Six Tips For Taking New Years Firework Photos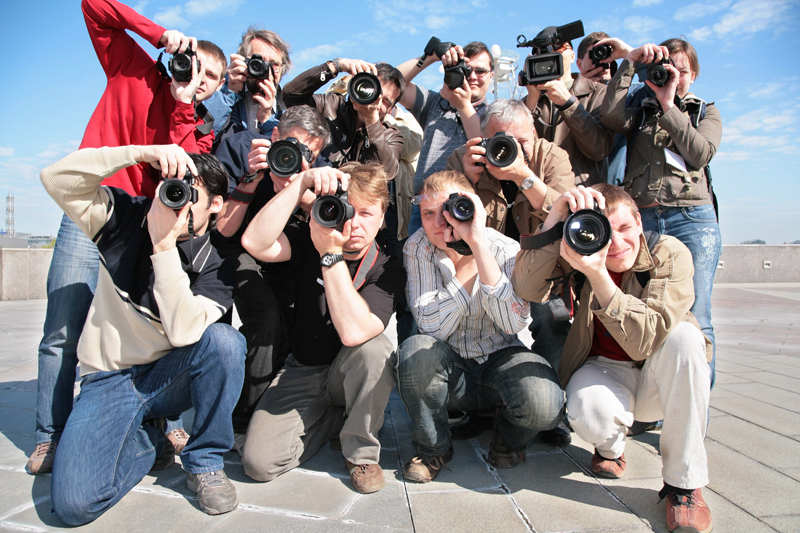 One of the best times of year to take photos of fireworks is New Years Eve. These fireworks displays are usually the biggest and the best, as many countries bring in the New Year, with the colour and drama of fireworks.

To get the best firework photos for your album it's good to be prepared, as a little thought and preparation before hand will give you the best results.

Here are some tips to get the best shots of your New Years Eve fireworks show.

Be In The Best Position

It may sound like common sense, but if you are serious about getting the best photos you will need to know where the best place to take your photos is. Be in the best position by doing some research before hand and knowing what the best vantage point is. You don't want to do what most people do and try to find a place last minute amongst the crowd.

Use A Tripod

Fireworks displays are at night so you want to minimise camera shake. At night it is already necessary to use long shutter speeds to capture the scene and a tripod is the best way for you to keep the camera still. Using a tripod also means that you can afford to shoot at ISO 100, which will be great for keeping your shots as noise free as possible.

Remember that there will usually be other people around so be as safe as you can, as you don't want people to trip over your tripod legs.

Using a remote release is a great idea too as you don't want to be fumbling for the buttons and causing camera shake, or miss watching the fireworks display yourself!

If you don't have access to a tripod then look for a stable surface that you can put your camera on.

Decide on How to Frame Your Shot

Decide earlier on how you will frame your shots. You might need to tweak the camera a little as the fireworks start, but you do want to plan ahead if you will be taking the shots in portrait or landscape format (vertically or horizontally). If you decide to do landscape shots of your fireworks, make sure you are far back enough to get all of the fireworks in the scene. There is nothing worse than getting only half of the firework in shot, as you did not get further back or tilt the camera up far enough.

Setting your focus manually is best as auto focus will not be useful in this scenario. Once the fireworks start, you can look at the first couple of shots, to double check your focus and that the camera is in the right position etc.

Decide on Your Camera Settings

There is no "one size fits all" but I find that choosing an ISO of 100, an aperture from F8-16 and a shutter speed of a couple of seconds is a good starting point. Always check after the first few shots to make any changes you need to.

Getting The Best Part of the Firework

Having a remote release (if you can) will really help you to not only keep your camera still but also time your shots well. If you're looking at the firework display rather than at your camera, you can anticipate when to fire the shutter to get the best image. Ideally you will fire the shutter just before the firework explodes and keep your shutter open until the firework ends, to get the fullness of the firework. This will normally be a couple of seconds, so you will need to check all your settings before hand or use the bulb mode whilst taking the shots.

Experiment

All photography is about practice and experimentation. Don't be afraid to try something different once you have a few good shots. Experiment and then learn from your results later.

Happy New Year!!




Related Articles
Editor's Picks Articles
Top Ten Articles
Previous Features
Site Map





Content copyright © 2019 by Ewa Sapinska. All rights reserved.
This content was written by Ewa Sapinska. If you wish to use this content in any manner, you need written permission. Contact Ewa Sapinska for details.