The Real Meaning in the 'Creation of Adam'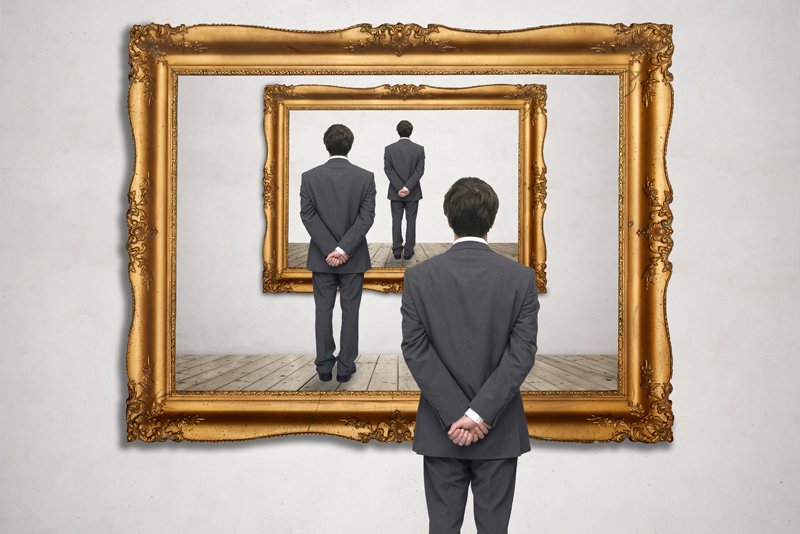 In my interpretation of Michelangelo's fresco on the Sistine Chapel ceiling, what did God's finger bring to Adam? Was it life or intelligence? I'll introduce a third theory.
Of the more than 300 figures painted on the ceiling of the Sistine Chapel, none is more controversial than the "Creation of Adam" (1510). This is the fourth central story in the nine stories of Genesis. In Genesis 1:27 from the Old Testament in the Bible, it states, "God created man in His own image."
In the "Creation of Adam," God is cloaked and surrounded by angels and Eve. God as Creator points his index finger towards a naked Adam, symbolizing innocence.
Adam may seem lifeless, but his eyes are open, thus we can assume he is alive. So, what does God give to Adam if not life?
One theory was presented twenty years ago by Dr. Frank Lynn Meshberger of St. John's Medical Center in Anderson, Indiana. The doctor believed that the cloak surrounding God was in fact made into the image of the brain.
Michelangelo was seen as a master of both symbolism and visuals. But is this an example of over-analyzing?
It is a well-known fact that Michelangelo dissected corpses to better understand the human body. When he carved the "Pietà" in marble in 1499, he had indeed mastered the use of drapery and was certainly familiar with the human anatomy.
From Michelangelo's own bookkeeping records, it has been documented that the Renaissance artist had more than a dozen people working with him on the Sistine Chapel. He kept the names of the workers, as well as their wages and hours worked per week.
Therefore, contrary to some believers, Michelangelo did not work as a lone artist. However, it does seem very certain that the master himself did paint the major figures in the chapel.
Some art historians believe that God breathed life into Adam in the "Creation of Adam." Still others, like Dr. Frank Lynn Meshberger believed that He gave Adam intellect.
A person must have breath to be alive and intellect in order to have the capacity for reasoning. This would come to pass in another of the central stories, that of Adam and Eve being expelled from the Garden of Eden for eating the forbidden fruit.
I would like to introduce a third theory, that God gave 'spirit' to Adam, in essence, a 'reason for being'. It was in this 'healing touch' that I believe God encouraged Adam to go with Eve into the world.
In 1983 a major exhibition from the Vatican Museums was shown at the Metropolitan Museum of Art in N.Y.
No, there wasn't a Michelangelo in the extraordinary exhibit "The Vatican Collection: The Papacy and Art" but I did see Leonardo Da Vinci's "Saint Jerome" (1482) and "The Apollo Belvedere" statue (130-140 A.D.)
I invite you to observe a work of art and interpret its meaning in your own way. Then and only then will you expand your thought process and not just accept what you have been told.
Note: In every newsletter I recommend a product from Amazon. Simply click on the item below, shop the Amazon site as you normally would to purchase your favorite products. It's that easy!
You can own "Michelangelo's Creation of Adam" art canvas print, available here from Amazon.com.


Related Articles
Editor's Picks Articles
Top Ten Articles
Previous Features
Site Map





Content copyright © 2022 by Camille Gizzarelli. All rights reserved.
This content was written by Camille Gizzarelli. If you wish to use this content in any manner, you need written permission. Contact Camille Gizzarelli for details.