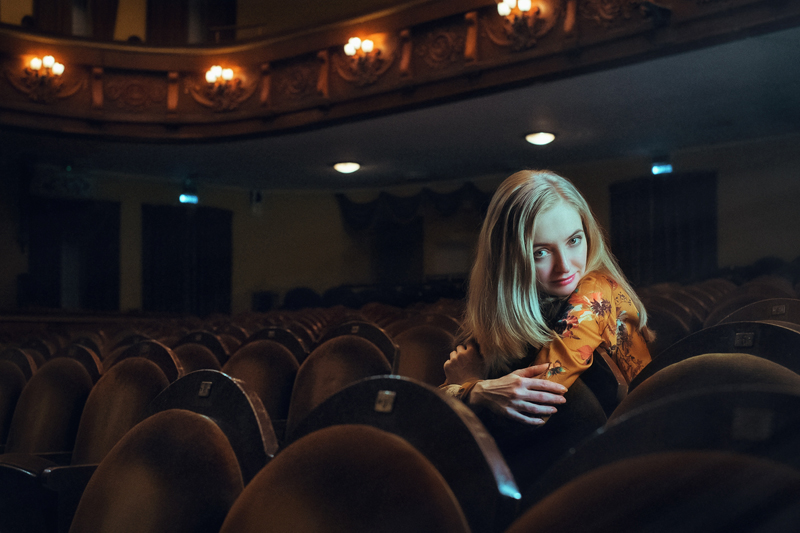 In any dictatorship, citizens are denied justice. The innocent are tortured and imprisoned, while the guilty go unpunished. "Child 44", based on the novel by Tom Rob Smith, explores this idea using the Soviet Union during Stalin's reign as its setting. Stalin declared murder a capitalist disease. So what happens when the evidence of murder is so overwhelming that it cannot be ignored?

Leo Demidov (Tom Hardy) is an obedient officer in the MGB, the predecessor of the KGB. He and his wife, Raisa (Noomi Rapace) enjoy all the privileges that this entails. Their lives are irrevocably altered by two events. The son of Demidov's best friend is found murdered, drowned and abandoned by a railroad track. Demidov is ordered to tell his friend that the boy died in a train accident. He is then told to investigate Raisa as an alleged traitor. When he refuses to denounce her, the two are sent into exile. The bodies of more young boys are discovered, all in similar circumstances. Against orders, and in danger of losing his own life, Demidov tracks the killer.

"Child 44" is directed by Daniel Espinosa and is written by Richard Price. Price is a novelist, as well as a screenwriter, and his adaptation of Smith's novel retains much of the story's complexity. This depiction of a paranoid, authoritarian state is reminiscent of George Orwell's "1984". One of the characters in the film actually uses the phrase "big brother", although in a different context than Orwell's. Like "1984", all the characters in "Child 44" live in fear of the State and its threat of violence. However, none of the violence involving children is depicted on-screen.

"Child 44" was shot in the Czech Republic and features an international cast. The film is in English with the actors speaking in a Russian accent, not always consistently. Tom Hardy, who is British, does an excellent job portraying a complex, and not always likeable, character. Gary Oldman receives second billing, but his role is actually quite small.

Director Espinosa uses sound as an integral element in telling his story. A scene that ends with a train braking to a stop, emitting a high-pitched squeal cuts to a school hallway full of children, screeching with delight as they are dismissed from class. Espinosa also uses visual juxtapositions to make ironic comments on Stalinist society. An early scene has Raisa telling her students that "our leader loves his children and wants them to be safe." This is intercut with images of a prisoner being tortured by the MGB.

One reviewer has stated that "Child 44" is "the cure for feeling good." While the material is grim, it also expresses optimism about humanity. Leo Demidov pursues a killer, even though the State denies the existence of his crimes. By doing so, Leo redeems himself in the eyes of Raisa and her fear of him is replaced by love. "Child 44" illustrates the fact that even the most repressive regime cannot obliterate the will and spirit of the individual.

"Child 44" was originally released in 2015. It is rated R for subject matter and violence. I watched the film at my own expense. Review posted on 10/24/2015.

You Should Also Read:
Leviathan Film Review


Related Articles
Editor's Picks Articles
Top Ten Articles
Previous Features
Site Map





Content copyright © 2021 by Angela K. Peterson. All rights reserved.
This content was written by Angela K. Peterson. If you wish to use this content in any manner, you need written permission. Contact Angela K. Peterson for details.