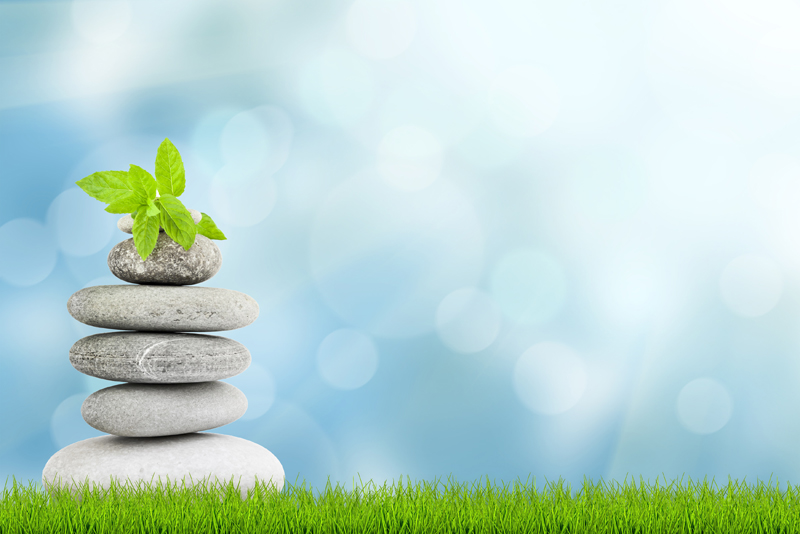 Earth Day has been observed on April 22nd for the last 45 years. Peace activist John McConnell proposed a day to honor the Earth in 1969. Today over 192 countries celebrate the day in various ways. Schools and universities usually host special events and Disney even releases special features on nature. Earth Day can even be celebrated at home in the most simple ways. Here are ten simple ways you can partake in this day. And, remember, you don't have to wait until Earth Day. Let's celebrate the Earth every day!

1. Garden. Plant a tree suitable for your climate. Research what trees grow best in your climate and ones that are best for your yard conditions. Plant a wildflower garden. The honeybees are dying, so they need all the help they can get. Without bees, our habitat as we know it will cease to exist. Get out there and plant some native wildflowers. Or, plan out this summer's vegetable garden. There is nothing more rewarding than growing your own food.

2. Commit to recycling more. Municipalities have increased the number of items they will recycle. Be mindful of what you are placing in the trash. Can it be recycled? If the item is in question, call your trash recycler or town. Most paper, cardboard, glass, and plastics can now be recycled.

3. Compost. Instead of throwing away those kitchen scraps, set up a compost. Items that are compostable and can be recycled back into the earth include veggie and fruit scraps, paper, leaves, eggshells, coffee grounds, tea grounds, and green matter. Set up a bin indoors or outdoors and reap the benefits of rich mineral dirt in several months.

4. Commit to reusing instead of buying new items. Donate items or set up a yard sale instead of throwing out old items. Offer items on freecycle.org. If you need something, try a thrift or consignment store first. You would be surprised, one person's trash can be another person's treasure.

5. Get the kids involved with some fun Earth Day activities. Build a bird house for the back yard feathered friends. Look through the recycling bin to see what the kids can create. Turn milk cartons into new planters. Old toilet paper rolls can be used to create some fascinating art. Kids' imaginations are endless, let them see what they can create.

6. Head out to your local park to enjoy Mother Earth and pick up trash on the way there. Have the kids wear gloves and bring trash bags. Not only are you helping the environment, you are teaching your children to have reverence for the Earth.

7. Commit to using eco-friendly products. Make one change you can commit to for the year. Whether it be greening your cleaning supplies or using reusable water bottles instead of plastic ones, make a commitment that makes you feel good and is doable.

8. Attend an Earth Day event in your community. Go online and research your town's name and Earth Day. Most likely, there will be plenty of activities for both the young and old. Make a point of attending one event and meet some new people.

9. Instead of driving your car to work, if it is possible, bike to work or take public transportation. If it is convenient, this is a simple way to help the environment. And, you may find that you like this form of transportation better than sitting in traffic everyday.

10. Simply get outdoors, turn off the electronics and electricity, and celebrate the beautiful Earth we live on! Enjoy a simple dinner made from whole foods, and maybe even bake a Mother Earth cake. Some cool ideas can be found on Pinterest.

Treating the Earth with respect is something we should all do. Teaching our children to take nothing for granted and to honor the environment will have a positive impact on generations to come. Choose one activity for Earth Day and let us know on the forum what change you will make to better the environment.


Related Articles
Editor's Picks Articles
Top Ten Articles
Previous Features
Site Map





Content copyright © 2021 by Aimee Wood. All rights reserved.
This content was written by Aimee Wood. If you wish to use this content in any manner, you need written permission. Contact Katherine Tsoukalas for details.