Critter Camp Pepsi Refresh Everything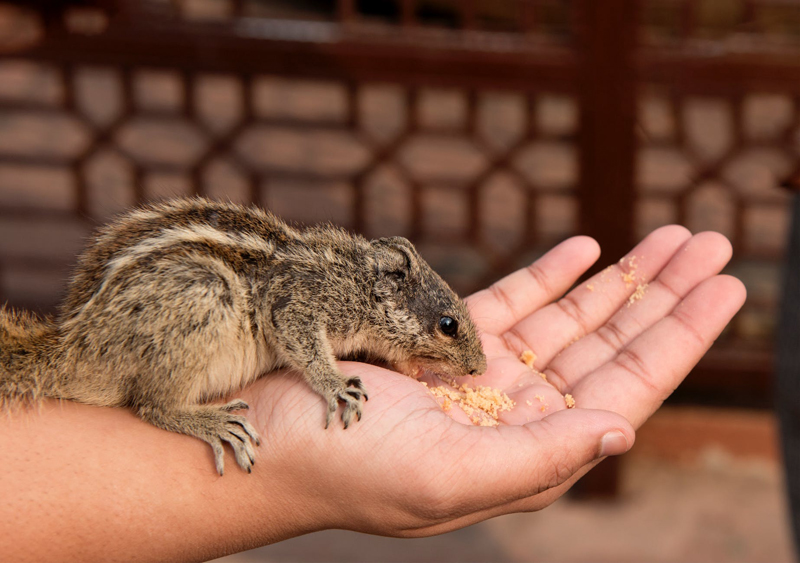 I had promised an article on the Civet this week. I felt Critter Camp Exotic Pet Sanctuary winning the Pepsi Refresh Everything contest was vastly more important. My apologies to civet owners and everyone waiting to find out about coffee coming from exotic pets
Please read to the bottom and then view the adorable animal pictures and YouTube videos!
Critter Camp Exotic Pet Sanctuary in the news
Director Beth Randall, of Critter Camp Exotic Pet Sanctuary has announced that WREX.com (Rockford TV 13) just got done filming a segment for tonight's Go Green segment on Critter Camp's proposed sanctuary and their Pepsi entry!!
According to Randall, "Critter Camp Exotic Pet Sanctuary's proposed "green" facility can be built and operated with no taxpayer/public funds, create new jobs, bring thousands of new tourists to the local area, showcase eco-friendly building and operating techniques, provide valuable information on the care of unusual pets, and give a home to thousands of abandoned abused pets; completing a caring mission that will be featured in national and international media, all this up and operating within six months to a year".
Randall said, "If we can place first or second in the 250k level of the Pepsi Refresh Everything contest. As of this writing we are in 55th place out of several hundred entries. With the support of the animal and earth loving community, voting once a day, every day in July, we can bring this exciting project to life!
Vote at Vote Here , you do have to sign in first, you can sign in from/on Facebook, or you can text your vote 100889 to Pepsi (73774).
*Standard text messaging rates apply.
You can vote ten times per day (one per project) so you can choose other projects that you are interested in as well.
Critter Camp is the ONLY small animal, exotic pet rescue & ONLY ferret rescue, in the contest and the only one with fennec foxes too! Critter Camp and Funny Bunny are the only two pet rabbit rescues and Critter Camp and Feathered Friends are the only two parrot rescues in the entire contest!
Critter Camp's wildly popular tours bring an average of a thousand people each year to its current location in a private home in German Valley with little to no advertising. People have come from Texas, Canada, even overseas, to take our educational tour and meet the more than 300 abandoned, abused unusual pets that make Critter Camp their home. The new facility will likely see ten to 20,000 visitors per year, teaching them about these unique animals.
"We will be able to care for thousands of small homeless discarded pets, often literally. We have taken in pets that were found in dumpsters and trash cans, sometimes still in their cages," said Randall.
Randall states the facility will provide education regarding many different types of pets, how to plan for a pet, what to expect from different species of exotic pets, and how to determine whether or not you should opt for a hamster, rabbit, parrot, or any number of interesting and unusual pets. "We will even hold spay/neuter clinics for small animals like rabbits (reproductive cancer is the leading cause of premature death in pet rabbits!) We are likely to expand that to include dogs and cats as well," said Randall.
The facility will use passive and active solar and wind power, composting, a greenhouse, and garden for fresh food for the animals, and more.
"Critter Camp is supported by private donations and corporate grants. We do not receive any government or public funding," said Randall.
So again, please vote every day:
Vote Here
or Text* 100889 to Pepsi (73774) *Standard text messaging rates apply
Please share with your friends and family. YOU can help Critter Camp care for thousands of abandoned abused pets that truly have nowhere else to go. Voting won't cost you a dime just a minute or two of your time. Together we can do this!
"If we do not win this month we will be in it again in August! So watch our site as well
Critter Camp
," said Randall. "We cannot impress upon you enough how vital this contest is to Critter Camp's future!!"
Thank you!!
Beth Randall
Director
Critter Camp Exotic Pet Sanctuary
Vote here Vote for Critter Camp Sanctuary
On Sunday February 7, 2010 Texas SPCA transported thousands of rescued animals from US Global Exotics in Texas to Nashville, TN to transfer the animals to a very small select group of animal rescues so that the animals could begin new lives.
"Critter Camp was proud and honored to be one of the select few to be entrusted with these precious creatures," said Randall.
Watch the amazing rescue video they transported 75 animals!
US Global animals rescue video by Critter Camp
Here are the fennec fox pictures
Bottom fennec fox is a four-year old named Quiggly who was fortunate to find a temporary home at Critter Camp. Like thousands of people surviving the current depression, Quigley's parents lost their home to foreclosure. Quiggly will rejoin his parents when they get back on their feet. Zoey, the fennec on the top of the enclosure, went through many owners. These previous owners had no idea what they were getting in to when getting Zoey. She is inclined to nip and isn't potty train. It is pretty unusual for a fennec fox to be potty trained. This is an exotic pet not a dog!


Here are some great YouTube videos of Critter Camp's animals. Have you ever seen an itty bitty baby roborovski hammie (Roboroski hamster)? Roboroski hamster

A macaw and fennec fox video, you have to see it to believe it! Macaw and fennec fox

We must not forget the bunny rabbit videos! YouTube animal videos are wonderful! Of course, Critter Camp has rabbits too. Wonder how many rabbits were gifts from the "Easter bunny?" No pet should be a spontaneous purchase. Learn all you can about the animal before acquiring one.
rabbit videos

Ferret, two, maybe a few, or is that whole bunches! I just dearly love ferrets. I can well imagine the stories of how each and every ferret found a home at Critter Camp. One of the many things I love about Critter Camp is their pet awareness programs and popular tours bringing an average of a thousand people each year from around the globe. So many people obtain pets and have no idea what their getting into or how to care for them. rabbit videos

Critter Camp is the ONLY licensed, registered, 501c3 non-profit, 100% no-kill, ALL volunteer, exotic pet sanctuary of its kind in the U.S. If you would like to donate to Critter Camp AND vote you can do so from this link. Critter Camp


Join Exotic Pets Bellaonline on Facebook - be sure to click the "like" Exotic Pets Facebook

Exotic Pets @ Twitter





Diana Geiger Exotic Pets Editoron




Scroll down a litter further and sign up for the exotic pet's newsletter. Your email is 100% safe, I never even see it. You will receive a newsletter once a week. Once in a great while an emergency newsletter may go out, but this would be only for a big illness outbreak or other emergency. Subscribe so you will know when new content comes out!

Ferrets: A Complete Guide available in paperback and Kindle. By Diana Geiger (me:) Five star reviews!






Ferrets: A Complete Guide - Paperback

Ferrets: A Complete Guide - Kindle

PDF Version Ferrets: A Complete Guide (Access to free PDF Reader)
Ferrets: A Complete Guide




This site needs an editor - click to learn more!

You Should Also Read:
Exotic Pet Site Map
Ferrets - A Complete Guide Paperback and Kindle
Exotic Pet Shopping (the safest for your pets)




Related Articles
Editor's Picks Articles
Top Ten Articles
Previous Features
Site Map





Content copyright © 2021 by Diana Geiger. All rights reserved.
This content was written by Diana Geiger. If you wish to use this content in any manner, you need written permission. Contact BellaOnline Administration for details.