Skin Care Products for Women of Color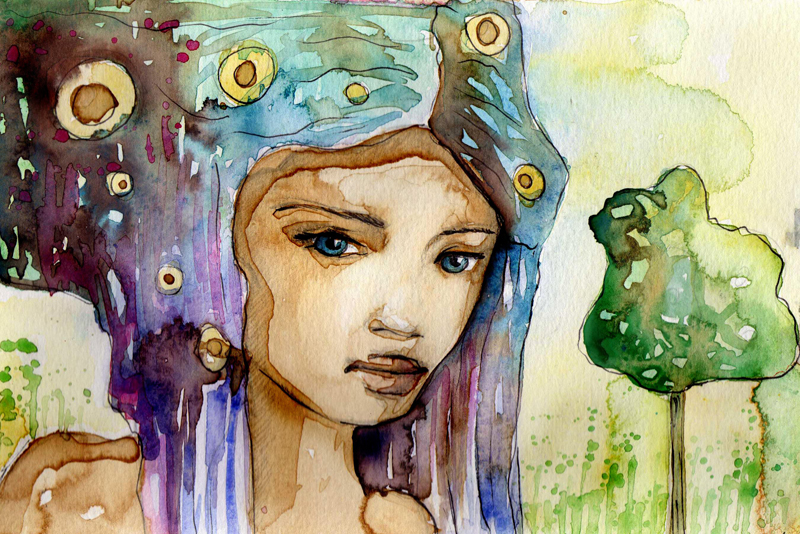 Ethnic beauties, Women of color, yes that's you. You've finally become top of mind in the beauty industry. Your mixed hues and complexions, not to mention your numbers, are causing beauty companies to hear your call.
Since
All
skin Is
Not
the same, You want products that will address your skin care needs. Some of you went into your kitchen to create your own concoctions. You can turn your concoctions into a business you know ... I did.
Caring for the Skin You're In
Most of you have high levels of melanin. Melanin is what gives you your beautiful hues. It also warrants being cared for with skin loving ingredients. Since your skin needs special attention, you want to look for products that have ingredients that won't strip away all of your precious oils.
Let's take a look at a few ingredients:
Shea butter
seems to top the list for most people when they think of women of color or ethnic beauties. While Shea butter is an excellent ingredient for skin care products it must be used sparingly on your face.
You've been told that it's the be-all, end-all for great looking skin. This holds true when formulated properly. However, if you buy a tub of butter and slather it on your face or body, you're going to see some interesting results.
Most Shea butter sold in the U.S. has proven to be too oily for your skin. It can cause breakouts and clogged pores. It can also ruin a great pair of shoes. The oil can actually get soaked up in your shoes and cause them to mold. Not pretty.
Back to formulation. When added to formulas that contain mango and cocoa butter, the Shea butter now becomes part of a whipped body butter. This can be used on all parts of your body, except your face, unless you live in extremely cold climates.
Essential oils
make great additions to skin care products, whether it's for face or body. They introduce scents that often help with relaxation and quieting the mind. In other words, they can become a therapeutic component to your skin care product.
In bath salts, they can aid in helping with sore muscles. They can also be used in bath salts to create an aromatic bath for your well-being. Baths have long been used as water therapy and healing modalities. You can create this environment within your own bathroom. While certain baths are therapeutic in nature, they can also help with the care of your skin.
Body oils are often used to help moisturize and soften your skin. Adding essential oil to them will aid in caring for your particular skin type. Normal, dry, oily and combination are your skin types. Sensitive, acne challenged, eczema and psoriasis are skin conditions. Essential oils can offer a way to help when caring for the skin you're in.
Vegetable Oils
are often used in skin care. Olive, grapeseed, sesame seed, safflower and meadow foam seed are considered vegetable oils. They're also known as carrier oils. Most essential oils must be diluted, therefore, vegetable/carrier oils are used to carry the essential oils into your skin.
Vegetable oils are used by your skin to maintain its health, moisture, tone and elasticity. Some of you actually use vegetable oils as your unscented moisturizer for your body.
The Beauty of Your Magnificent Hues
Your magnificent hues have caused the beauty industry to introduce more shades of foundations when it comes to makeup and other cosmetics. One of the biggest complaints was the pasty gray looking complexion your skin got when wearing makeup. The was the result of rushing products to market and not fully taking into consideration your natural beauty and the complexity of your melanin.
You cannot wear what is formulated for mainstream markets and get the same results. So take your time and don't be in such a rush to buy until you find the right product that works for you.
That's it for this week. As always ...
Dedicated To Your Beauty
Juliette's Website
Nyraju Skin Care


Related Articles
Editor's Picks Articles
Top Ten Articles
Previous Features
Site Map





Content copyright © 2021 by Juliette Samuel. All rights reserved.
This content was written by Juliette Samuel. If you wish to use this content in any manner, you need written permission. Contact Juliette Samuel for details.