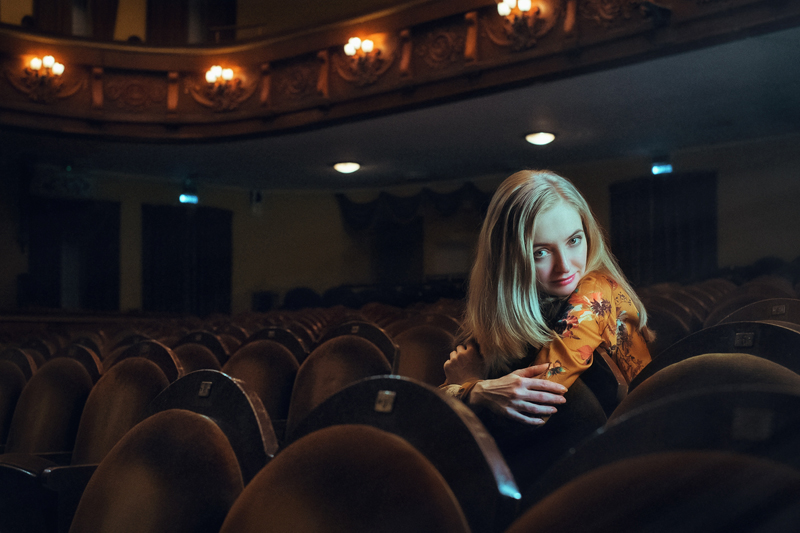 When Jonathan Demme died on April 26th, 2017, most of the headlines referenced his 1991 film "Silence of the Lambs". Demme began his career in the 1970s, directing low-budget, quirky films; one of which also features a serial killer. "Last Embrace" (1979) does not have a character with the shock value of flesh-eating Hannibal Lecter, but is worth a second look. Although the film is structured as an homage to Alfred Hitchcock, Demme puts his own stamp on the material.

Like "Spellbound" (1945), "Last Embrace" features a psychologically damaged protagonist with a puzzle to solve. Roy Scheider is Harry Hannon, a CIA agent who has a breakdown after witnessing the murder of his wife. Upon his release from the hospital, Hannon discovers the Agency has rented out his apartment and refused to give him a new assignment. He also receives a death threat written in ancient Hebrew that leads him to become entangled with anthropologist Ellie Fabien (Janet Margolin). Ellie, who is studying the history of prostitution in New York, has her own secrets. Is she Hannon's ally or adversary?

"Last Embrace" is photographed by Demme's frequent collaborator Tak Fujimoto. Although there are a number of shots lifted directly from Hitchcock, Demme and Fujimoto are more interested in developing the use of subjective camera. The two men also play with the use of deceptive subjective camera, drawing the audience in but then subverting their expectations. In an early scene, the camera is moving forward into a train station in what is presumably Hannon's point-of-view. The camera then suddenly rushes forward and Hannon appears moving down a flight of stairs toward the lens.

Demme's light touches of humor also keep the film fresh (his direction of a young Christopher Walken as Hannon's ruthless boss is a case-in-point). Demme, who went on to direct a number of music videos and the Talking Heads concert film "Stop Making Sense" (1984), has a musician's sense of timing. His scenes in "Last Embrace" are often shaped like musical phrases, with emotional highs and lows, that end at exactly the right place. The chemistry between leads Roy Scheider and Janet Margolin is also an asset to the film, and helps it rise above the level of the standard thriller. Forthcoming retrospectives of Demme's work should not ignore this unpretentious gem.

"Last Embrace" is rated R for violence and some mild profanity and nudity. David Shaber's screenplay is adapted from Murray Teigh Bloom's novel "The 13th Man". Originally released in 1979, I watched "Last Embrace" at my own expense. Review posted on 5/5/2017.

You Should Also Read:
Mikey and Nicky Film Review


Related Articles
Editor's Picks Articles
Top Ten Articles
Previous Features
Site Map





Content copyright © 2021 by Angela K. Peterson. All rights reserved.
This content was written by Angela K. Peterson. If you wish to use this content in any manner, you need written permission. Contact Angela K. Peterson for details.