Official Champagne of the Titanic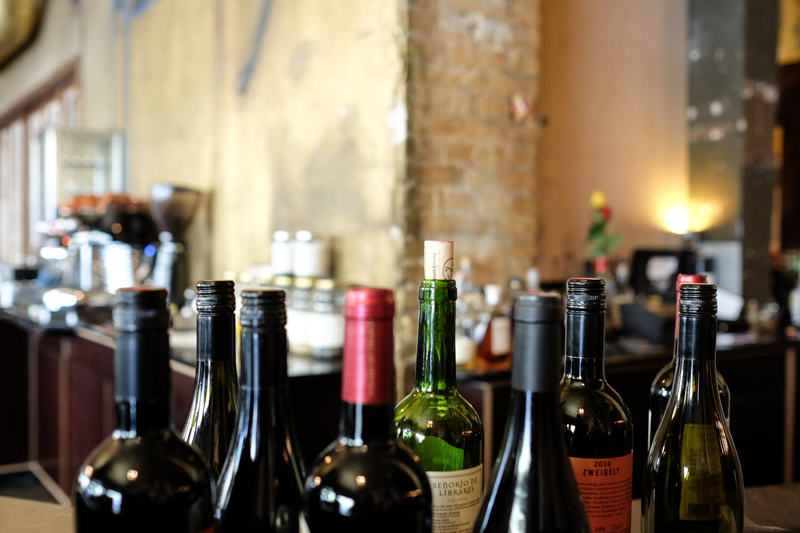 Heidsiech & Co Monopole Blue Top Champagne Brut
17 Av de Champagne, Eperany
12% Alcohol by Volume
I started my champagne journey by going to the local liquor store nearest my house. I like to support the local folks if I can. I went in and they said, "Can I help you?" I said I was looking for champagne and wanted to get some ideas for Thanksgiving. First bottle off the shelf, the clerk shows the price very proudly. It was $16.99. I asked if it was champagne. "Yeah." I didn't even look at it. I just nodded my head. "What else do you have?"
"We have this one. It's New Mexico champagne." Uh huh. "What else do you have?" After looking at ten bottles of sparkling and not seeing any champagne from Champagne, I said thank you and left. I went to my favorite wine retailer who has a shop downtown and I went inside. There she was and because I had not been in there in a while, she came over and asked, "What can I show you?" I said I was looking for champagne and wanted to get some for Thanksgiving." "You mean sparkling?" I looked at her with "the look" and said, "Yes, I want sparkling from Champagne."
She started laughing. Erin, my wine retailer, and I are still developing our relationship and she told me that she gets a lot of people in her shop that are looking for champagne and are really looking for sparkling. I smiled and told her that I wanted the real stuff. We enjoyed a good laugh and she asked how much did I want to spend?
We are having six people for dinner and their idea of champagne is sparkling. I did not want to pay $50 a bottle. So I gave her a range of $30 to $40. She went right over to the Heidsiech & Co Monopole Blue Top. "You need to try this." It was $36.99. She went on to tell me all the numbers it had and who said it was good and what magazine gave it good marks and I held up my hand for her to stop.
"Do you like it?", I asked. She said yes. "Give me three bottles." I've known Erin for eleven years and while she does not have the exact taste for wine that I have, she comes pretty close. What she likes, I usually like. So I trust her judgment - except when it comes to the 2005 Bordeaux. We do not see eye to eye on that one.
I noticed that the wine does not have a vintage and she tells me that it's a blend. She goes on to say that non-vintage champagnes are often better than vintage wines. She tells me that when the champagne is blended using different years the consumer has the advantage of several years of good champagne blending and not just one year.
This champagne has a nice straw color with lots of bubbles. I taste a bit of apple or maybe it is citrus. The taste fools me because it is not distinct or pronounced. It is there, but just a tad. There is another taste that I can only describe as
terrior
. I am not sure if it is a mineral or a slight nut taste, but it reminds me of earth. The champagne is very easy on the palate and smooth on the finish. I think it is yummy.
My guests note that it is not like Asti. They think it is dry and needs something. I suggest pumpkin pie or some apple pie and the conversation moves to something else. The Blue Top Champagne went very well with turkey, dressing, sweet potatoes, stuffing and the rest of dinner. It also does well with dessert (I had it with the apple pie) and it would have probably been a good aperitif before dinner.
I do not bother to tell my guests that this brand of champagne was established in 1785 and the winery's Blue Top Champagne was the official champagne aboard the Titanic. Had I mentioned the Titanic, I know the conversation would have turned to Kate and Leonardo. I wasn't in the mood for
that
conversation. I just sat back and enjoyed another sip.
Picture of the bottle can be found here:
Heidsieck & Co Blue Top
I am thinking you can find it online for around $30 or maybe less. See what you think and drop me a line if you like it or not. I'd love to hear your thoughts.
Don't forget to take our
Thanksgiving Wine Poll
Say, How's your Italian?
Let me know how things are going with you, O.K.?
Jim Fortune, The BellaOnline Wine Guy
If you have not done so already, why not take a minute and vote for the Bella Online Wine Site on the Chef 2 Chef poll. Last I looked we were #32 but we could be in the top 25 if we have your vote.
Please vote for Bella's Wine Site at Chef2Chef.com.


Related Articles
Editor's Picks Articles
Top Ten Articles
Previous Features
Site Map





Content copyright © 2023 by Jim Fortune. All rights reserved.
This content was written by Jim Fortune. If you wish to use this content in any manner, you need written permission. Contact Peter F May for details.