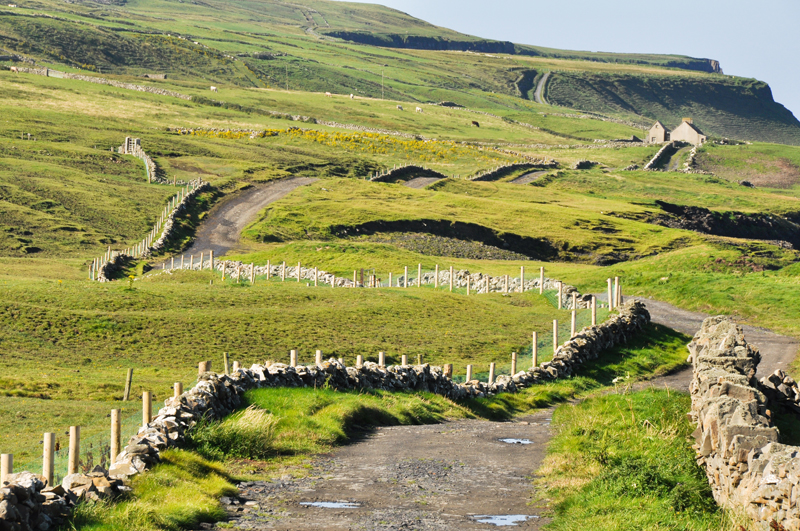 Recently I listened to an online radio interview of the late Irish author, John O'Donohue. I was completely caught by this piece of wisdom and observation. "Tradition," he said, "is to community as memory is to an individual." It is in our traditions that we place our heritage into safekeeping.

Ireland is not unique in having a Heritage Week each year. A score of countries in the European Union also embrace this concept and practice. Each year the final week in August is dedicated to celebrating Ireland varied heritage - the natural history and built monuments, the arts and crafts and stories that all make up a tradition and forge community.

In 2015, there is special emphasis on celebrating Irish Industry and Design. For such an agricultural society, with historically much of the industry concentrated outside the Republic of Ireland in Northern Ireland, this might seem an eccentric choice. However, this year's remit also takes in design and in terms of architecture, Ireland has a wealth of examples from many eras.

In Dublin City, for instance, there are many events surrounding Christchurch Cathedral, itself built over Viking remains. Ireland has medieval castles and cathedrals, early monastic sites including stone beehive meditation huts, the walled enclosures known as cashels. These may not be what we commonly associate with industry, but they are all to do with design and the craft of appropriate technology that manifests it. Yet we also need to consider not just the period of the 19th century Industrial Revolution. For industry also included over the ages, grinding stones and watermills, the stone quorns where grain was ground down to make the course daily bread eaten right up until the past four centuries.

Although there are examples during Heritage Week of what more modern industrial developments have wrought in terms of Irish heritage. They especially feature in a Dublin event "Industrial (r)Evolution". Heritage events looking at the contribution of buildings, gardens and historic homes are all included during this week of free events.

But Ireland's mostly rural landscape will also host many natural history events looking at eagles flying, bats roosting to fungi hunting and identification. In County Mayo they are celebrating rural industries like blacksmithing and thatching, as well as the art of hand hay making, an art now passing with the switch to silage.

Discover Ireland has aimed for there to be a heritage event within a 20 minute drive from anywhere in Ireland. This is about being a tourist in our own backyard. It is also about kindling that communal memory, keeping alight the traditions that help bind us together.
You Should Also Read:
Does Heritage Have DNA?
Irish Castles


Related Articles
Editor's Picks Articles
Top Ten Articles
Previous Features
Site Map





Content copyright © 2022 by Bee Smith. All rights reserved.
This content was written by Bee Smith. If you wish to use this content in any manner, you need written permission. Contact Bee Smith for details.