Summer Starts with Bealtaine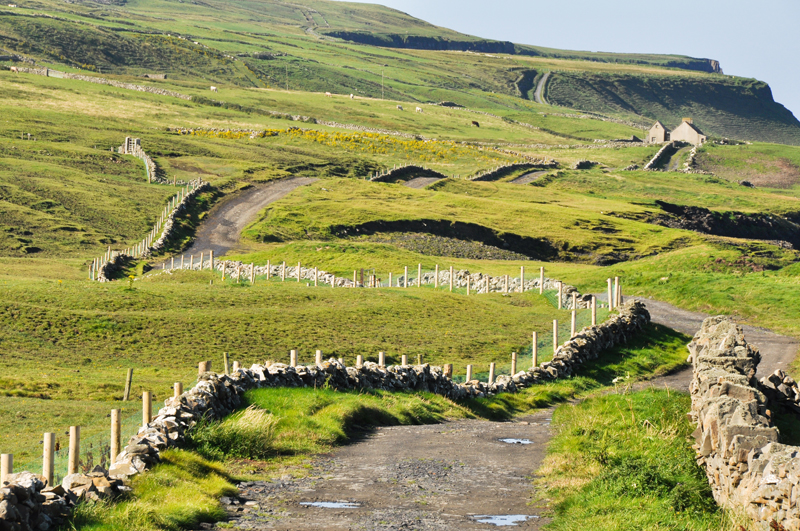 In the Irish language,May is Bealtaine and marks the beginning of summer. Yes, I know that most people mark that season beginning on summer solstice, but bear with me as we take a little spin around the year - in Irish.

Many of the Irish language names for the months are related to the ancient Celtic Wheel of the Year. In some respects, it doesn't mirror the traditional calendar. For instance, Samhain (say that SOW - like the female pig - in) which is the Irish name for November is related to the Celtic New Year festivities that begin on All Hallow's Eve. Yes! Halloween is Celtic New Year and the Celtic beginning of winter as the darkness descends. As the days begin to lengthen in February, you have Imbolc (IM-mullck) and St. Brigit's Day, which is when the Irish reckon Spring begins. This may be a bit optimistic given the weather, but is said to be linked to sheep beginning to come into their milk. With Bealtaine (say that Be-AL-tana) summer is officially here.

In pre-Christian times, Bealtaine was a fertility rite to ensure that crops and cattle fared well. The frost is past and the grass is growing well, so many farmers will have taken their cattle up to the summer grazing pastures. The lanes are bursting with every sort of yellow flower – primroses along the lanes, gorse or furze on the upland hills, celandine and marsh marigold in meadows. The tradition is to make a posy of these yellow flowers and put them on your doorstep on May Eve (30th April). While this tradition has pretty well died out in Ireland, I think it is one worth reviving.

The May flower (aka white thorn or hawthorn) is also in full bloom but you should never ever bring that blossom into the house. It is sacred to the Good People, or fairies, and it is considered a huge breach of fairy etiquette to bring it into the house. There is no luck in it as the old people would say.

Considering that Bealtaine is really a fertility festival, it seems a bit cognitively dissonant to have a nationwide arts festival geared to the 'Active Age' or elderly sector in Ireland. But Bealtaine in Ireland is all about celebrating one's creativity as we get older. In a country that practices and incorporates all art forms in its culture, Bealtaine is the time when we can see fertility as being creative in the widest possible sense. Creativity is open to all age groups.

And how does this manifest in practice? Well usually in Co. Cavan for example, storytellers and musicians will visit a social club for the Over-50s, as well as, going into nursing homes for the elderly. In Yeats' beloved Sligo Town, the Hawk's Well Theater will feature music, theater and dance performances, as well as mixed media exhibitions, many featuring artists over the age of 50.
In the most sparsely populated county in the Republic (Leitrim)the Drumreilly Active Age Group of Carrigallen will revive the Maypole Dance. For slightly more sedate dancing in the northerly part of the county, there will usually be tea dancing in Rossinver. But Drumsna is most probably going all out with a May Madness Ball!

With their free travel passes for those over 66 years of age, the good weather will usually encourage getting out and about, visiting friends and family as the fine, mild weather of summer and the spirit of Bealtaine is encouraging a sense of adventure for Irish over-50s! Those in their middle age may look on in envy and it is probable that youngsters look upon this revelry with a mixture of wholehearted approval, mute respect and/or embarrassment.

Certainly in Ireland, there is every reason to celebrate getting older and the opportunities that creativity allows to enhance a long life.





Related Articles
Editor's Picks Articles
Top Ten Articles
Previous Features
Site Map





Content copyright © 2022 by Bee Smith. All rights reserved.
This content was written by Bee Smith. If you wish to use this content in any manner, you need written permission. Contact Bee Smith for details.