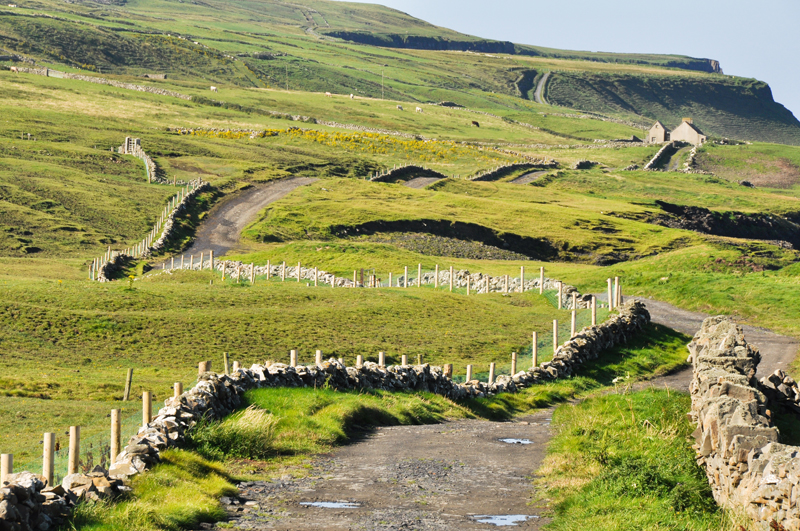 aka Féis agus Fleadh (say that fesh ahgus flah) these are more than parties but celebrations aiming for epic scale with mighty cráic. See also the fun subcategory of céildhs.
7 Facts about St. Patrick's Day in Ireland


You won't see much corned beef in cabbage in Ireland on St. Patrick's Day. St. Patrick's Day were invented in the USA. And until relatively recently you couldn't buy alcohol on the national holiday.Some fun facts about how the Irish really celebrate St. Patrick's Day.
Body, Mind, and Spirit


Ireland is often called a "magical" place. However you define it, there´s more to Ireland than meets the eye. Reach out and be touched.
Boxing Day or St. Stephen's?


December 26th is a bank holiday in both Northern Ireland and the Republic of Ireland, but they are known by different names. Many of the customs surrounding this day have a common theme.
Christmas Around the World


Christmas traditions and customs from around the globe
Christmas Day in Ireland


Christmas Day is one of the most special days in the Irish calendar. It´s a family day, a holy day, and a day for loving enjoyment.
Christmas in Ireland


An Irish Christmas is both holy day and holiday. It's a warm, friendly season that lasts from Advent 'til Little Christmas.
Irish Christmas Carols and Music


While many of the old Christmas Carol chestnuts are popular in Ireland, this article will alert you to some carols composed in Ireland or by Irish musicians. There are ancient and very modern Irish Christmas songs.
Irish Halloween or Samhain


Halloween, or Samhain, used to be the Celtic New Year. It is still an important festival in the Irish calendar, warranting, like St. Patrick's Day, a bank holiday. The ancient traditions always get a modern twist!
Mothers' Day an Irish High Holiday


Remember Mother's Day and celebrate yours and all the mothers in your life!
Some Irish Christmas Traditions


The more things change, the more they stay the same - if a bit altered with the fashions of the current decade. Here are six traditions that make up an Irish Christmas; family, food, time off, lights, a little religion and some straw men.
St. Patrick's Day


St. Patrick's Day is a welcome break in Lenten abstinence. This national holiday is also a Roman Catholic holy day of obligation. So before the merry making there is prayer.
St. Patrick, Shamrocks, and Irish Tenors


On St. Patrick, shamrocks, and a great Irish tenor, John McCormack.
Summer Starts with Bealtaine


What was originally a pre-Christian agricultural and fertility festival, Bealtaine is the Irish name for the month of May, kicking off the flurry of summer festivals and events calendar. Bealtaine celebrates creativity now especially for the over-50s in the population.
The Festival of Brigit


The Festival of Brigit on 1st February is the official start of the Irish spring. The snow may still be on the snowdrops but this ancient celebration of Ireland's saint and goddess begins the season of renewal.
Understanding the Celtic Calendar


The Celtic calendar, or Wheel of the Year as it is sometimes called, is also reflected in modern Irish culture. The old Cross Quarter Days still give their Irish names to the months of February, May, August and November.
Waterford Crystal Ball "Hope for Fellowship"


Waterford´s famous crystal and New York´s Times square share New Year´s Eve in the U.S. "Hope for Fellowship" is the theme for 2006. Please God.
What is Imbolc?


Imbolc (or Imbolg)is the Irish for the month of February. It is also one of the four Celtic pagan 'fire festivals' on the cross quarter days. Winter may still be biting, but actually, this is the beginning of Spring! It is welcome!
Winter Solstice in Ireland


Winter solstice marks the shortest day of the year. With the low cloud this time of year the days can feel dark indeed. Yet our ancient ancestors celebrated this day as the rebirth of the sun.
Women's Christmas in Ireland


January 6th is the Feast of Epiphany. In Ireland it goes by another name - Nollaig na mBan. Here's how it gets the name of Women's Christmas.
Editor's Picks Articles
Top Ten Articles
Previous Features
Site Map
Content copyright © 2018 by . All rights reserved.
This content was written by . If you wish to use this content in any manner, you need written permission.
Contact Bee Smith for details.