Sheep, Sheep Dreams - Dream Symbols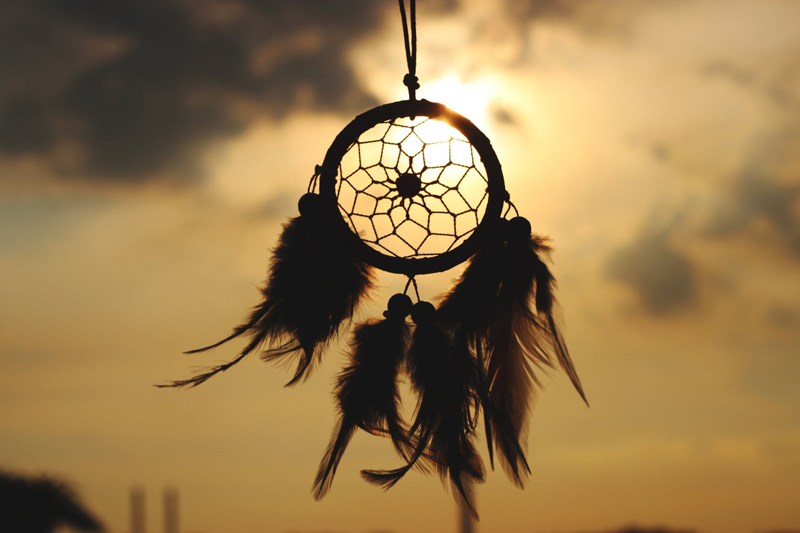 Sheep may not be common dream characters, but when they do show up in dreams they may have a number of diverse meanings. As always, the best way to understand what you dream sheep means is to find the interpretation that resonates with you based on your own association with the symbol and by looking at the surrounding symbols in the dream. To help get you started, here are some ideas about what dream sheep might symbolize.
Conformity
When one is called a "sheep" or likened to a sheep, the attribution is rarely complimentary. Sheep are associated with conformity, often to the point of blind obedience to authority the sheep never even thinks to question or to a group it has never remotely examined. Sheep are often associated with those who follow a crowd simply for the sake of fitting in. In this capacity, a dream sheep may symbolize a need to examine one's life and see if one is acting from a space of authenticity or simply following the crowd for the sake of ease or out of fear of failure or embarrassment.
Sacrifice
Sheep and lambs are often associated with sacrifice since they have historically been used in such a manner. If you are dreaming of sheep, check the action of the animals. Are they being used as sacrificial lambs or being led to the slaughter? Sacrifice is often noble and necessary, but be sure that whatever you are sacrifice you are making is truly worthy and not something you are being blindly led into on someone else's whim.
Christ Figure
Christ is often referred to as the "Lamb of God" or the "Good Shepherd" and therefore sheep in dreams may carry a religious undertone especially if one is Christian or if Christian imagery and iconography are things with which one strongly resonates. In this capacity, a dream sheep may herald a mystic encounter, may symbolize transformation of the consciousness, or may symbolize a longing for a loving leader who can guide one to safety.
Until next time, sleep well and dream out loud!
*~Aisling Ireland~* is an ordained Interfaith Minister, available for weddings and commitment ceremonies and a Spiritual Counselor providing dream interpretation and Tarot readings. To make an appointment check out her website at:
Sang-Realta Spiritual Counseling


Related Articles
Editor's Picks Articles
Top Ten Articles
Previous Features
Site Map





Content copyright © 2023 by Aisling Ireland. All rights reserved.
This content was written by Aisling Ireland. If you wish to use this content in any manner, you need written permission. Contact Lori Chidori Phillips for details.