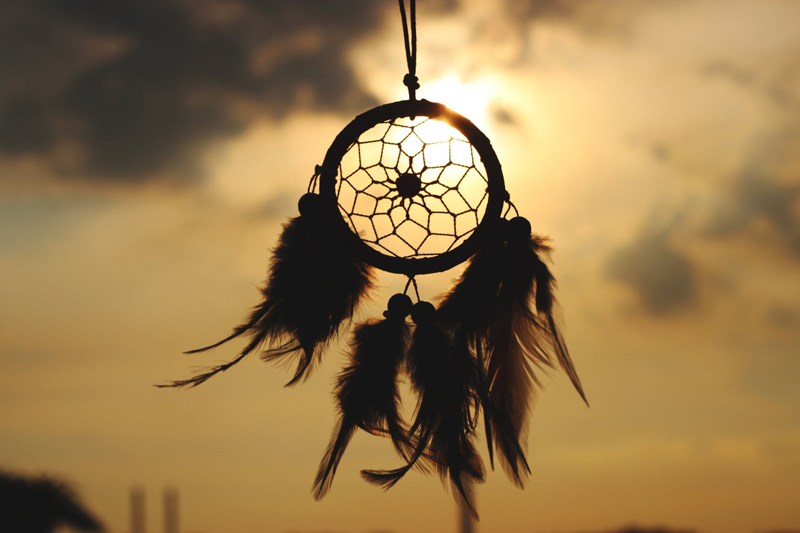 Basic dream information.
"Dream" Your Bellaonline Dreams newsletter


Sign up for "Dream" the Bellaonline Dreams site newsletter!
Daydreaming


Psychologists estimate that some people daydream approximately every 90 minutes! Learn to put these episodes of drifting off to work for you.
Dream Recall


Remembering dreams as we wake may seem easy, but we often quickly forget the wisps of memory we capture on waking. Why are you interested in dreams? This article offers some easy techniques for remembering and recording dreams.
Food and Dreams


Does the food you eat affect your dreams?
Forgetting Dreams


It is easy to lose wisps of memory which may help build an understanding of our dream life. Patience is key. The more we commit to remembering dreams the more they come to us easily, without the burden of striving for remembrance.
How to Turn Pipe Dreams Into Reality


So you have a dream or you've dreamed a dream and wish with all of your might that it will come true. There is a pattern that successful dreamers have instinctively followed.
Improve Your Dream Recall


To awaken is to leave the dream world, and here's how to hold onto your dreams before they dissolve into the ether.
Keeping a Dream Journal


Keeping a dream journal can help improve your dream recall and give you an invaluable resource for working with your dreams.
Prophetic Dreams


Foretelling the future fascinates us but there are important elements to consider to determine if your dream is prophesying an outcome or projecting your fears.
Questions about Prophetic Dreaming


Some may dismiss the reality of prophecy and premonition but others know better, usually through their own personal experiences with prophetic dreams. Dreams involving traumas and tragedies incite fear as dreamers wonder, "Is this dream going to come true? Is it a premonition? How can I tell?"
The Dreams Newsletter


Insights delivered to your inbox! Sign up for BellaOnline's Dreams page newsletter and join in the fun!
Types of Dreams


Dreams come in all shapes and sizes; lucid, precognitive and clairvoyant, just to name a few. What type of dream have you been dreaming?
What Is Dreaming?


Every night it seems we are the guest at a special screening of our life in pictures. Sometimes these images are pleasurable or they frighten us, sometimes they make sense and sometimes they leave us scratching our head in wonder.
Why and When to Have Your Dream Interpreted


Dream communication is a language of its own, replete with "dialect" differences due to culture, spirituality and personal life experiences.
Why Some People Don't Dream


New research refutes the old claim that everybody dreams. Here are reasons why some people don't.
Working with Your Dreams


Many cultures around the world have always believed that dreams should be honored and listened too. But how do you work with elusive wisps of memory if you can't even remember them?
Editor's Picks Articles
Top Ten Articles
Previous Features
Site Map
Content copyright © 2018 by . All rights reserved.
This content was written by . If you wish to use this content in any manner, you need written permission.
Contact BellaOnline Administration for details.