Abusing the Right to Strike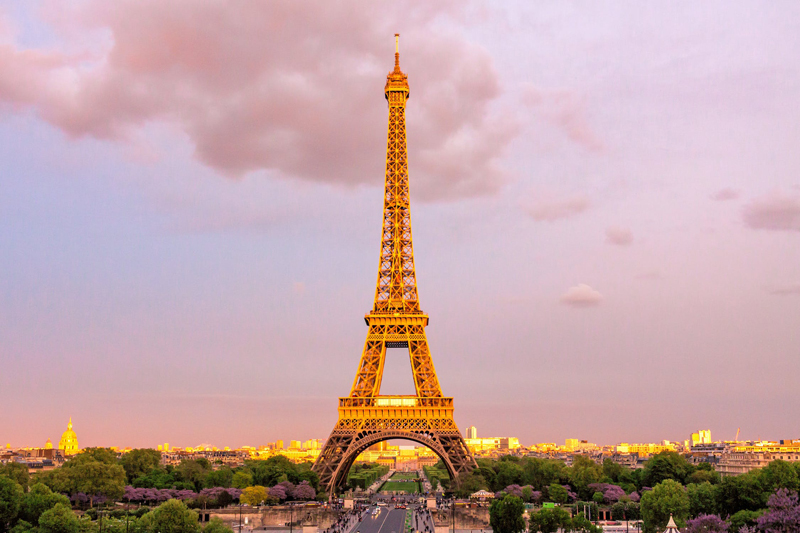 Take to the streets. Raise your signs and voices in a chorus of contempt. The habitually flaunted right to strike, as metro grills close and trains are annulled, falls second only to tennis as the French national pastime. Before negotiations begin a show of power is made. For days at a time those motivated to work must forage passage. With the public at their mercy, the city shuts down to a certain extent. The streets become a gridlocked mess of honking economy cars. The luxury and burden of having a voiture means braving the traffic and may include the company of a colleague to commiserate with. Bikes, rollerblades and trottinette scooters flood the sidewalks. Further inconvenienced pedestrians respond with caustic stares.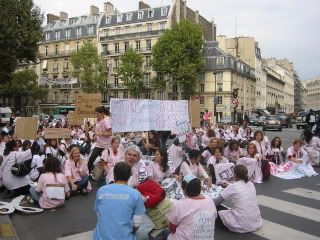 These autumn mornings, oranges and yellows of discarded foliage are hidden underneath layers of white frost or puddles of grey sludge. I suit up like a winter dress up doll in head to toe wool and cross my fingers that the rain festering inside darkened clouds will hold out another hour. On bike my commute clocks the same half hour it takes by train, the benefit of choosing to work close to home evident. Pedalling over the pont, the bridge that leads beyond the rippling waters of the Seine to the town where I work, I exhale clouds of dragon smoke while dodging hasty bikers overtaking pedestrians. By late afternoon, quitting time, the ground has thawed and my path crosses with the same coats led home in the twilight.
Though, if I wanted to ride my bike to work everyday I would save myself the 80 euros a month I spend on train travel. For those who don't have the luxury of another mode of transport, wages are lost when they don't report for work. Putting things in perspective, as if to say "this is nothing," a friend shared her story of a grève twelve years earlier. "There were no trains for a month. When I couldn't get to work I had no salary. It was hard." An extreme case, though we're well into the second week.
Air France strategically planned a strike during Toussaint, an autumn holiday when schools close down and families steal away for the vacation. Our getaway flight to the south was cancelled the day before via email. The message read something like "Your flight has been annulled. Thank you for your understanding." Upon reaching customer service, the response met was "We are currently unable to purpose any solutions." It is rumoured that there is another strike planned for Christmas.
Students cut classes and threatened to block trains making a show of their opposition in opening the doors to privatization within universities, allowing companies more input and presenting the threat of a rise in tuition. Last year, the Sorbonne among other universities was the site of rioting that left the campus defaced. The root of disdain, a contract that allowed employers a two-year window before indefinitely hiring new employees, was ruled illegal. When in high school, if someone had told me I could use politics as an excuse to play hooky I might have been more interested.
Within the window of this month, the functionaries, government employees like public school teachers, train drivers, the electric company and students have all launched their offensive. Whether demanding benefits, an increase in salary, or showing opposition to new legislation, the right to strike is one that is used and abused in France. The expectations for reform that feed these juvenile acts are continually rewarded as the government bends. During the interim, we suffer the inconveniences.


Related Articles
Editor's Picks Articles
Top Ten Articles
Previous Features
Site Map





Content copyright © 2023 by Melissa Demiguel. All rights reserved.
This content was written by Melissa Demiguel. If you wish to use this content in any manner, you need written permission. Contact Melissa Demiguel for details.