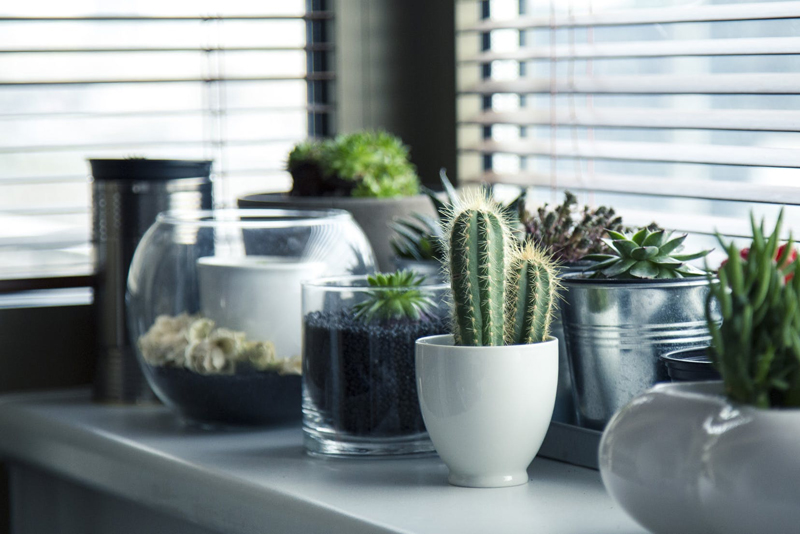 Here is a plant that is a little more difficult to find in the average garden center; you may have to dig a little deeper to find it. Beefsteak Begonia was popular decades ago but many houseplant and begonia aficionados still grow it. I found it last year in a small family owned greenhouse and see it occasionally in conservatories and offices. It is an interesting plant with succulent leaves and delicate pink flowers borne on long slender stalks.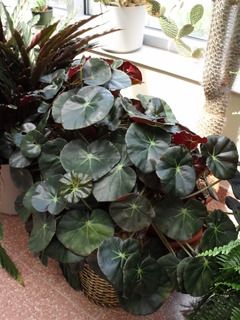 Success comes easily with this plant. The first thing you need to know about this plant is what kind of lighting it does best in. Bright shade is best. Strong light, especially during summer months and around midday can scorch the tender leaves. You will likely find that you need to rotate the plant once in a while in order to maintain a nice shape. The leaves will always move in the direction of the sun and after awhile the plant will have an awkward lean to it. Rotate the pot 90 degrees every time you water and this will be avoided.
Speaking of water; you'll want to go slightly on the dry side with this one. Beefsteak Begonias grow from a rhizome which will rot if it stays too wet, not to mention the susceptibility of the delicate leaf stems. Let the potting mix dry out pretty well between waterings. You will likely notice that the leaves take on a grayish cast when the plant needs water, although watering it just before it reaches this point is ideal. If the plant goes too long without water and wilts, it will usually come right back if you water it right away.
Fertilize your Beefsteak Begonia regularly but carefully. The fertilizer salts can be harmful to the plant's roots if they are applied to strongly. Standard houseplant fertilizer will do when applied at the rate and frequency indicated on the packaging but if you're just using what you have on hand, try to use a fertilizer with a relatively even NPK ratio (like 13-13-13) or one that has a slightly higher nitrogen content.
Beefsteak Begonias are propagated vegetatively. They can be divided, or you can do stem or leaf cuttings. If you are doing cuttings, they can be rooted in water, vermiculite or perlite. A blend of vermiculite and perlite works, too. There are many different types of cuttings you can do to obtain a new plant and all of them work pretty well. Some things that will help you have success are to take cuttings from portions of the plant that have not bloomed if you are using a portion of the stem. If you do a leaf cutting and place the petiole in the potting mix, don't press it more than an inch or so into the mix or it will take a very long time for the new shoots to emerge.
This site needs an editor - click to learn more!

You Should Also Read:
Begonias
Recognizing and Treating Root Rot
Houseplants Newsletter




Related Articles
Editor's Picks Articles
Top Ten Articles
Previous Features
Site Map





Content copyright © 2022 by Lisa Beth Voldeck. All rights reserved.
This content was written by Lisa Beth Voldeck. If you wish to use this content in any manner, you need written permission. Contact BellaOnline Administration for details.