Is There A Dreamer In The House?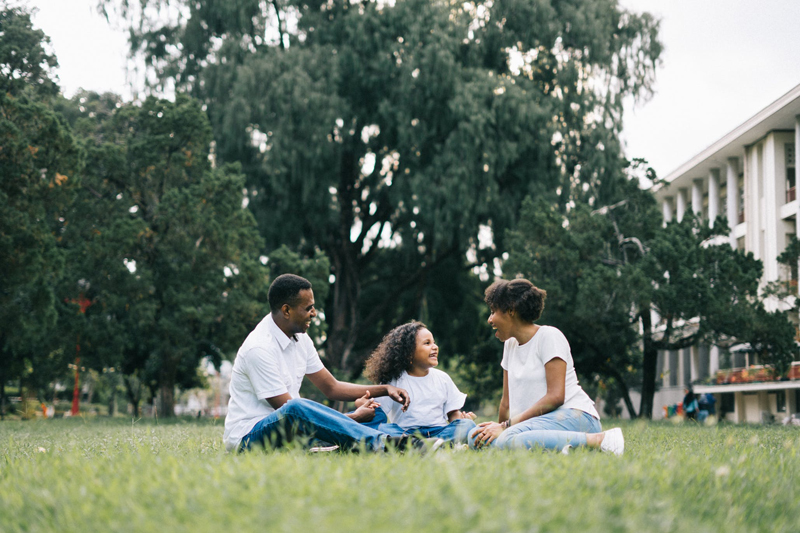 Today we celebrate the birthday of Dr. Martin Luther King Jr., civil rights activist, minister, father, friend...visionary. Because of one man's audacity to dream, and act upon a vision, many Black Americans are continuing to make strides and accomplishments each and everyday.

If Dr. Martin Luther King Jr. were alive today, I wonder what he say; I wonder what he would think of the progress made. Would he be proud? We he have a sense of accomplishment in doing what God ordained him to do? Or, would he have mixed feelings; seeing the continued plight of so many Black children and their families?

The fight for civil rights and freedom did not end with Dr. King, but you would not know that by looking at the plight of many Black families right here in America. It is phenomenal and by far, a world-changing event, to have a Black President in the United States. But it does not change the fact that poor is poor, and getting poorer. That schools remain segregated; not just by color, but by class and income.

I wonder what Dr. King would think about the war between the classes? The war amongst ourselves? We no longer look out for community as we did back in the day. Now it is: Look out for self. Don't get me wrong—there are still those that are in the fight for equality, rights, and justice. But they are too far and in between. And many community leaders stand alone, as many Black people, once they are comfortable, think they have arrived.

Growing up, there were always reminders of Dr. King, and the civil rights movements. I did not hear too much, or the entire history in school, but I did have family rich in its culture and determine to let their children know what the fight is all about.

There was always a Dr. King celebration, even before his birthday was made a holiday. However, I remember when it [his birthday], became an official holiday. You could see the pride in the faces of little Black children. You could see the pride on the faces of Black men. The celebrations that began to sweep across the nation showed such dignity and respect.

Perhaps it is just me, but it seems that our celebrations have waned, and the density of the minds of our children have grown thick. Here is what I mean: Dr. Martin Luther King Jr. was more than a man that gave an iconic speech. He was more than his, "I Have a Dream" speech. He was a father. He was a minister. He was a prophet. He was a visionary. He did something: he had an impact on the lives of every American, and across nations. He left an indelible mark on this world; a fact that is being lost on many in this next generation.

Is there a dreamer in the house? Is there someone willing to be uncomfortable so that all may have the basic necessities of life? Is there someone willing to continue to fight, and to see that a vision continues to be passed on to the next generation?

It is not enough to reach one goal, and get comfortable. It is necessary to set new goals. There is nothing wrong with comfort. We all seek comfort. However, when we become comfortable for too long a period, we forget how to fight. Our legs forget how to move. We lose mobility, and the ability to be affective.

While we have reached certain goals, it is not about having the biggest house, the finest clothes, the most expensive cars, are being able to out-bling the next person. It is about humanity. Have we not learned anything from the nation of Haiti?
Dr. King's fight was never just for him and his family. His dream was never just for his own community and backyard; his vision stretched across the whole of humanity. If one brother and sister is hurting, then so should we.

Our dreams should be greater than us. And we should be teaching our children to dream the same way. Can we really afford to sick back, thinking we've arrived, and allow Dr. Martin Luther King Jr.'s birthday to become just another day we get off from work and school? God forbid!

We have to start raising dreamers. We have to start reaching out and teaching about vision and setting goals. If we don't, our children will forget who they are, and where they came from, and continue the violence against one another. For when did it become sport to kill your brother? When did it become all right to beat your fellow student to death and show no remorse? Show me these instances, and I will show where there are no dreamers.

Where there is no vision, the people perish.



You Should Also Read:
Celebrating Dr. King


Related Articles
Editor's Picks Articles
Top Ten Articles
Previous Features
Site Map





Content copyright © 2023 by Ruthe McDonald. All rights reserved.
This content was written by Ruthe McDonald. If you wish to use this content in any manner, you need written permission. Contact Ruthe McDonald for details.