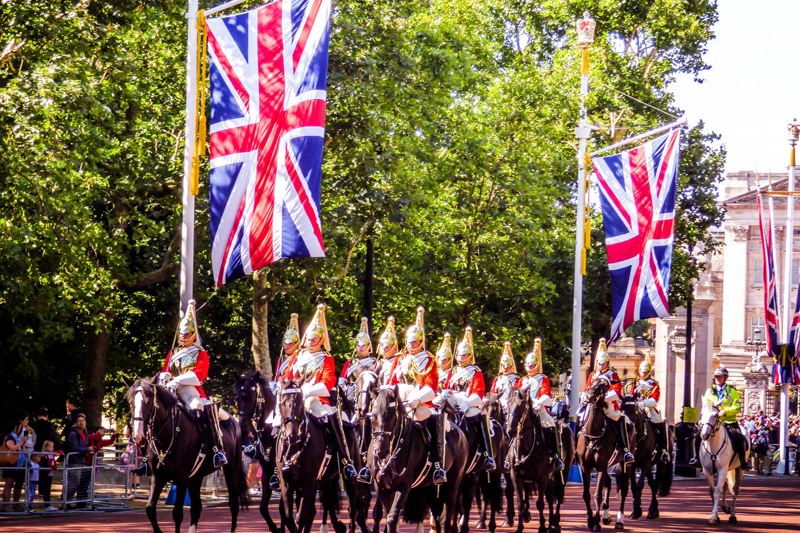 William Blake – poet and artist, political and visionary – was born in London in 1757. Blake wrote the poem Jerusalem, set to music long after the poet's death by Hubert Parry. Some would call Jerusalem - sung at the start of the opening ceremony for the London 2012 Olympic Games - England's alternate national anthem:

I will not cease from mental fight,
Nor shall my sword sleep in my hand,
Till we have built Jerusalem
In England's green and pleasant land.

Blake was baptised in St James's Church, Piccadilly – a building designed by another of England's famous, visionary sons – Sir Christopher Wren, who rebuilt 52 churches and designed the new St Paul's Cathedral after the Great Fire of London. William Blake was partly educated by his mother and his parents encouraged his love of drawing; he was apprenticed to an engraver in his teens and went on to study at the Royal Academy. Blake's early working life was spent as an engraver; Poetical Sketches, his first book (with a print run of around fifty copies) was published in 1783.

Blessed with skills in both art and writing William Blake illustrated many of his own works using relief etching (also known as illuminated printing). Blake's Songs of Innocence and Experience were originally published separately, but came out in one volume in 1794. The poems explore life from the perspective of child (innocence) and adult (experience). The Songs of Innocence have a lightness of rhythm and language to them which makes them easy to read and remember, often containing clear and simple messages. In Nurse's Song a woman looking after children who are playing outside gives in to the children's pleas to let them play for longer:

Well well go and play till the light fades away
And then go home to bed
The little ones leaped and shouted and laugh'd
And all the hills echoed.

The rhyme at the end of lines two and four works if you think of echoed as three syllables, with the last one rhyming with bed; this also enables the rhythm of this stanza to work effectively.

The Songs of Experience are far darker, and contain some majestic poems including A Poison Tree , a deceptively simple poem about the perils of letting anger fester:

I was angry with my friend;
I told my wrath, my wrath did end.
I was angry with my foe
I told it not, my wrath did grow.

Blake's interest in politics led to poems addressing current events including The French Revolution and America. Blake's skills led him to illustrate the works of others including Dante's Divine Comedy which he was working on when he died; his pictures have colour, energy, spirit and story.

William Blake was not highly recognised in his own lifetime, yet his work – both art and writing - has become known as some of the greatest England has produced. He was survived by his wife Catherine; the couple were childless – Blake's writings and art are his true children, grown to maturity and blossoming more than two centuries after their birth.


I would recommend Songs of Innocence and Experience as an introduction to Blake's work. Some of his later writings provide more difficult reading, though they are well worth the effort should you find you wish to explore more of his work.




You Should Also Read:
Jerusalem by William Blake
Charles Dickens
The Bronte Sisters


Related Articles
Editor's Picks Articles
Top Ten Articles
Previous Features
Site Map





Content copyright © 2023 by Asha Sahni. All rights reserved.
This content was written by Asha Sahni. If you wish to use this content in any manner, you need written permission. Contact Sarah V Monaghan for details.