Jardins Jardin – How to Cultivate an Urban Garden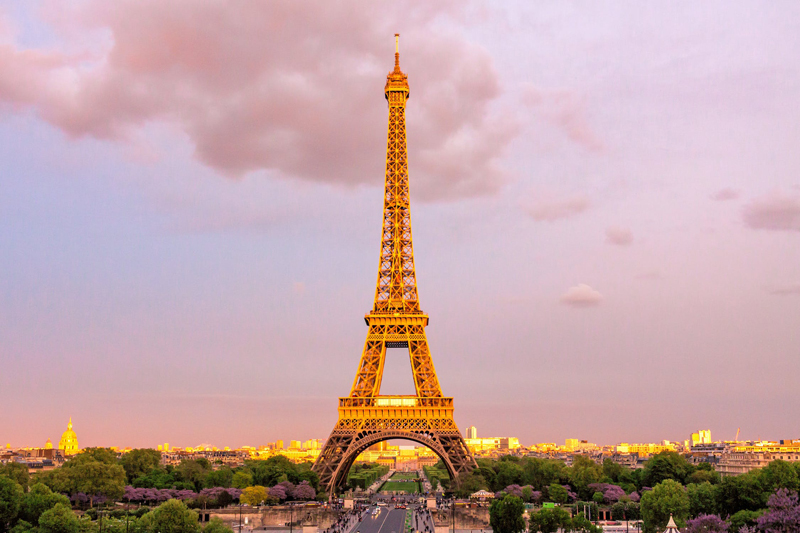 In Paris we don't have much space. Everyone lives stacked on top of one another but once the sun comes out the Tuileries Garden is used like a giant backyard. In the mint green metal lawn chairs around the fountain's reflecting pools jeans are rolled up and shoes removed. Overly made-up women, the type that wear jewels and heels to the park, trade gossip while the young set lounge on grassy banks smoking shesha from hookahs that look out of place anywhere but Morocco and purple explodes from the buds overhead and the bulbs underfoot.
It is in Paris' backyard that the festival Jardins Jardin has taken place for the past seven years, inviting French landscape architects and exterior design firms to share their visions of the urban garden. The corner of the park nestled between the Seine and the Orangerie museum is converted into dozens of variations on the theme: Japanese gardens, angular modern terraces, wild country beds, climbing gardens, controlled atmospheres in bubbles and even a tipi. In addition, plants and furniture are sold and gardening workshops are conducted all in the space of three days.
Photographs and models of innovative visions like Urban Oasis, Stefan Gzyl's mobile tropical garden, were presented in a covered exhibition space. His idea consisted of a parking the controlled environment of a landscaped pexi-glass box on the sidewalk where time inside could be borrowed and taken in doses like medicine against the winter blues.
Alexis Tricoire's living tipi covered in a grassy carpet attracted a lot of attention rightfully. His work will be displayed until September 26th in Versailles at the Petit Trianon. The Opus Paysage oeuvre, my coup de coeur (favorite), presented a window on Paris, while split log furniture, pale and beautiful, was part of the Japanese themed Toru Endo terrace.
Among the wares were Bacsacs for building raised beds that resemble the bags they haul away construction debris in. One of their designers shared some less traditional ideas than the exhibited vegetable gardens. "The large-sized bed fits perfectly atop a car and the sacoche can be put on the back of a bench or bicycle." I was amused by the image of riding with a satchel of daisies on back of my bike and the portability of being able to haul away the vessel for a vegetable garden in my shoulder bag. The satchels sell for about 50 euros on their site www.bacsac.fr.
Trying out benches that could pass for sculpture in most modern art museums, I was looking for the one that was just right like Goldie Lox. Scattered about the grounds they wore inviting signs that read "Choose your favorite bench and cast your vote in the bird cage urn." I bought a few "plant spirits" as a friend calls the Tillandsia plants, a type of bromeliad that needs neither pot nor soil and feeds off the moisture in the air.
In an effort to make Paris greener, curious events like converting the drag of the Champs Elysees into a vegetable garden complete with farm animals have been taking place. These magical transformations are beauty of the ephemeral sort that appear for the weekend and by Monday are gone without a trace. I couldn't help but think what a shame it was that the landscapes of Jardins Jardin were taken away stone by stone before their plants even had an opportunity to take root. With this extravagance admission is steep at 11 euros a head but if in the market for a garden makeover the contacts and inspiration make visiting worthwhile.
You Should Also Read:
www.jardinsjardin.com
www.tricoiredesign.com
www.opuspaysage.com


Related Articles
Editor's Picks Articles
Top Ten Articles
Previous Features
Site Map





Content copyright © 2023 by Melissa Demiguel. All rights reserved.
This content was written by Melissa Demiguel. If you wish to use this content in any manner, you need written permission. Contact Melissa Demiguel for details.