Getting Through Depression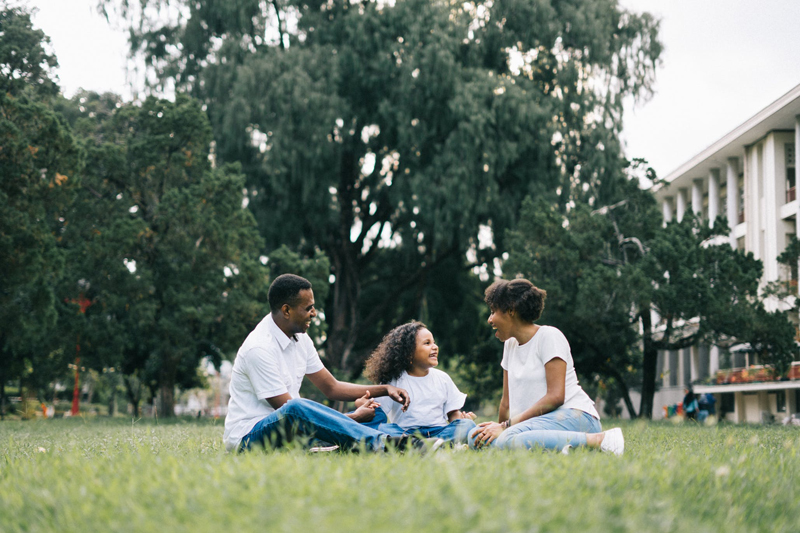 Getting Through Depression

Depression is no laughing matter, or something that you want to "sweep" under the rug. It is an illness that can and will affect every aspect of your life; debilitating many from leading healthy, productive lives that they use to live.

It is important to recognize the signs of depression. And to determine if you or someone you know is suffering from clinical depression. Remember, depression is more than just feeling "blue". It is prolonged state (two weeks and more) of a depressed mood, along with loss of pleasure or interest in once normal activities.

In addition, the depressed mood may be accompanied by the following symptoms: recurring thoughts of death/suicide, inability to focus, fatigue, insomnia or oversleeping, significant change in weight (gain or loss) in a months time, decreased sexual drive, loss of interest in daily activities.

Those who may think they or someone they know is suffering from clinical depression should seek the attention of a medical doctor for proper diagnosis and so treatment can begin immediately. Clinical depression is one of the most common and treatable mental disorders. Don't be alarmed by the phrase: "mental disorder". There is absolutely nothing to be ashamed about, and the stigma once attached is quickly fading, as many more people are realizing the seriousness of mental illness. Please note, that if left untreated, clinical depression can lead many on a slippery slope excessive problems and other vices.

Types of Treatment

Getting help and receiving the proper treatment is key to the treatment of depression. You must actively seek out the help necessary that will best help you and your situation. Depending upon your level of clinical depression, many find treating their depression through medication or therapy successful.
Psychotherapy or depression therapy, seeks to examine and correct a patient's outlook or attitude towards various events that have occurred in their life or in the world. Depression therapy uses positive thinking as a tool in aiding the patient from becoming clinically depressed again. It is based upon the patient's individual need if psychotherapy will be on a short or long term basis.

Treatment can come, and most often does, as a combination of drug therapy and counseling. This can be arranged through a physician or mental healthcare provider. Medications for depression usually consist of antidepressants used to work on the levels of serotonin, nor epinephrine or dopamine in the brain. Bringing the balance of brain chemicals back to normal. The medications used(if any) or based upon individual needs.

Find the Right Mental Health Professional

Treatment of Black women must take into consideration their ethnic and cultural values. Successful treatment will most likely be seen when mental health professionals are culturally aware, and make apart of their total assessment for diagnose and treatment plan, the ethnic and culture status of their patients.

A mental health professional who is culturally sensitive, can help their patients to see things in a different light. Many Black women who suffer from depression see it as a weakness. They need to understand that it is not a weakness, but is an illness that can be a result of a number of various causes.

It is vital that in addition to the proper diagnosis, and your health care professional understands that there may be other medications that may in fact be causing a chemical imbalance; especially those medications that are taken for those diseases that are very prevalent in the Black community. Such as: Hypertension, Heart disease, and Diabetes, to name a few.

Taking Charge

Now that you are fully armed with new information, it is time to get active and start on your road to mental health. Depression is not a dirty word. It is not a sign of weakness. It a sign that we just may be to tired from being "Super-Woman".

It is time to retire the cape and seek the professional help that is available to us. We have carried a heavy load for quite some time now. And because of that heavy load, many Black women have begun to feel the ropes unraveling. It is okay to seek out help. It is okay to seek out counseling. I know many of us have our church, and our Pastor. But even Jesus had a physician on His team (Luke).

Seek out the necessary help so that you can continue to be there for yourself, and your family. If you don't look out for you, who will?



You Should Also Read:
Black Women and Depression


Related Articles
Editor's Picks Articles
Top Ten Articles
Previous Features
Site Map





Content copyright © 2023 by Ruthe McDonald. All rights reserved.
This content was written by Ruthe McDonald. If you wish to use this content in any manner, you need written permission. Contact Ruthe McDonald for details.