How To Teach Your Preschooler the Alphabet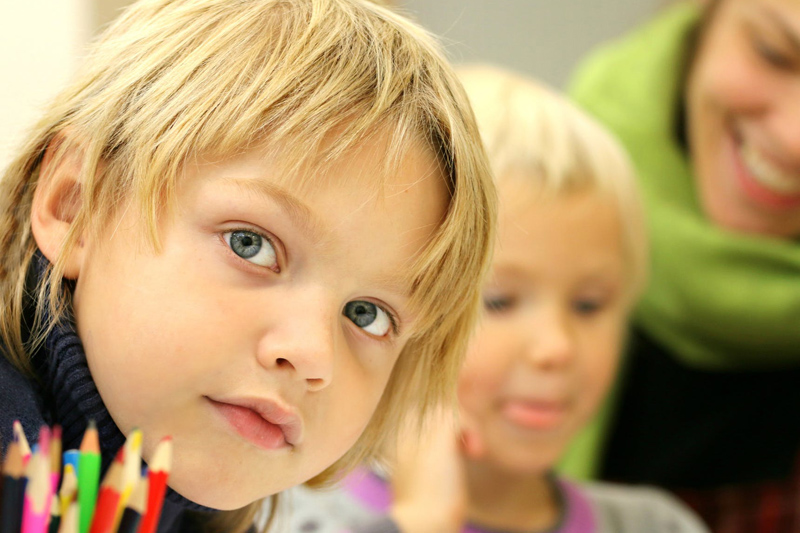 Learning letters and letter sounds is a very important preschool and kindergarten milestone. While both are important, it could be argued that letter sounds are more important than learning letter names. After all, when you read a word you say the letter (or letter combination) sounds not the letter names. Try it out. Instead of reading the word "cat" the normal way, read it saying the names of the letters. It simply doesn't work. That is why as I have taught my students, and now my own kids, the alphabet I have taught them the letter names and sounds simultaneously. In that same vein, I always teach lowercase and uppercase letters at the same time; however, I focus more on lowercase letters when doing activities. Over 90% of the letters kids see will be lowercase. I teach them that special people (them!) and places get special capital letters. In the beginning that is plenty of information because they don't know what a "sentence" is, but you can casually point out that the beginning of a sentence gets an important (capital) letter while you are reading a book aloud.

How to introduce a new letter.

When introducing a letter show your child the written letter and say the letter name followed by the letter sound. If it is a vowel you should focus on the short vowel sound. For the letter "b" you would say "b, buh."

Should you use flashcards to teach your preschooler?

While there is nothing inherently wrong with using flash cards, I would suggest that you do not use flash cards for the simple fact that they are boring! Does sitting there while somebody continuously puts a new card in front of your face and asks you to repeat information sound fun and exciting to you? If the answer is "no" then think about what your 3-5 year old would think of that scenario. Snooze fest! So how can we teach the alphabet and sounds in a fun way?

Use movement to teach letters and letter sounds!

If you have read any other articles on the preschool site you are probably quite aware that I am a huge advocate for learning through play and movement. Learning should be fun, and it is quite easy to incorporate movement while teaching your child. Look at the related links below for some specific movement-based alphabet activities.

You Should Also Read:
3 Movement Based ABC Activities


Related Articles
Editor's Picks Articles
Top Ten Articles
Previous Features
Site Map





Content copyright © 2023 by Amy Tradewell. All rights reserved.
This content was written by Amy Tradewell. If you wish to use this content in any manner, you need written permission. Contact Amy Tradewell for details.