Movement Based ABC Activities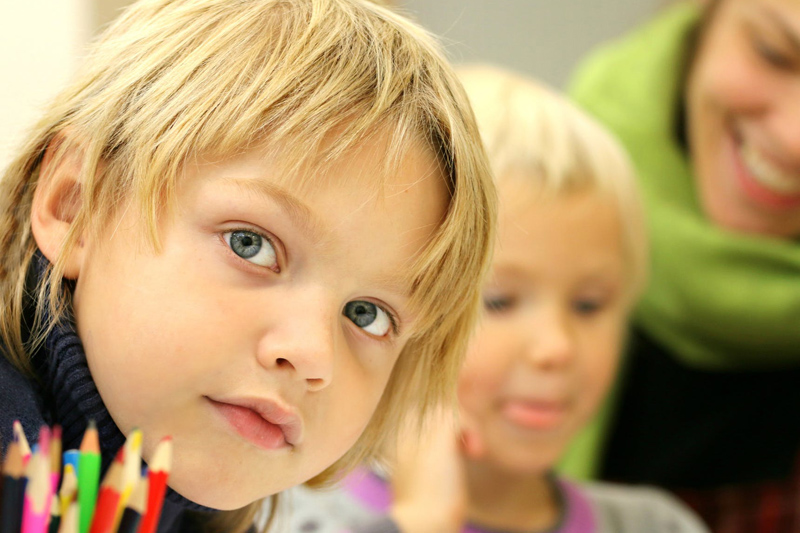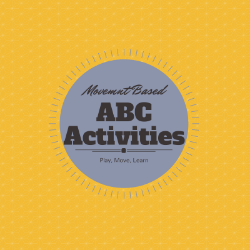 Teach your child the alphabet and letter sounds in a fun, movement-based way with these activities.
Spoon Launch
Materials:
• 26 plastic spoons
• 26 mini marshmallows, chocolate chips, teddy grahams, blueberries, sliced strawberries, or any snack or treat that you allow your child to eat.
Directions:
On the concaved part of the spoon write the letters a-z, one letter per spoon. You can do the spoon launch on your dining room table or on the ground indoors or outdoors. Keep in mind that your child will probably want to eat the snack so you may want to consider laying down a sheet or towel. On whatever surface you choose you will lay the spoons out randomly. They can be in a straight line or scattered about. Balance the snack at the end of the spoon handle. You will call out a letter/sound. Your child will find the spoon with that letter on it and launch the snack. After all the spoons have been launched your child can enjoy a yummy snack.
Milk Jug Kick
Materials:
• 3 empty, clean milk containers
• Permanent marker
Directions:
On each side of each of the three jugs write a target letter as large as you can. With three milk jugs you can choose 12 letters/sounds to focus on during this activity. If the weather permits this is a great activity to take outdoors. If you are inside then choose someplace where the jugs can be kicked and not break anything. Line the three jugs up in a horizontal line with approximately a 6 inch space between each jug. Your child will stand about 10 feet behind the line of jugs. You holler out a letter/sound (one of the three letters that is facing them) and they run up and kick that jug. They return to their original spot and repeat until the three jugs have been kicks Line them up again and feel free to mix up the letters that are facing your child. Continue playing until you have practiced all the letter/sounds or your child has had enough.
Bulls-Eye
Materials:
• Squirt gun
• Bulls-eye target
Directions:
Draw a traditional looking bulls-eye on a large piece of paper. You could also use an old sheet, tarp, or shower curtain liner if you happen to have that on hand. On the target you will sporadically write your target letters (whatever letters you want your child to work on). Hang up the target on your garage or you can even lay it flat on the ground. If you are indoors you can hang the target on the fridge if it is small enough and lay a towel on the ground below. Call out a letter/sound and your child will squirt that letter. Continue until all the letters have been squirted. The nice thing about the tarp/sheet option is that it can be reused many times.
You Should Also Read:
How To Teach The ABC's


Related Articles
Editor's Picks Articles
Top Ten Articles
Previous Features
Site Map





Content copyright © 2023 by Amy Tradewell. All rights reserved.
This content was written by Amy Tradewell. If you wish to use this content in any manner, you need written permission. Contact Amy Tradewell for details.