Planes, Trains and Automobiles - Dream Symbols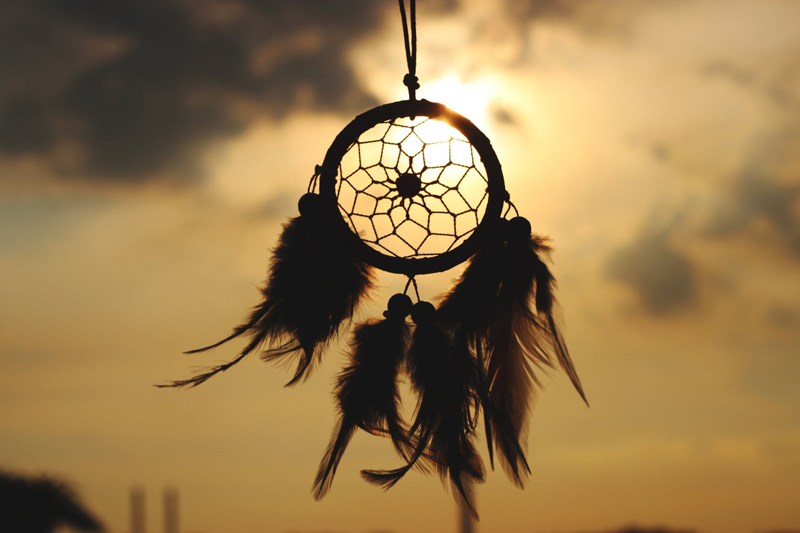 Planes, trains, and automobiles all have one thing in common - movement, motion, and varying degrees of control over the vehicle. Below are some ideas about what each of these symbols might mean in a dream.
Planes
Planes involve soaring, of reaching unbelieveable heights and traveling at amazing speed. Your dream may simply be telling you that you have the ability to accomplish more than you ever thought humanly possible but the fear of taking flight and going into a place you've never been is overwhelming you.
Part of the clue to interpreting planes in dreams might also be found in the word "airplane" itself. Separating the word into "air" and "plane" may reveal that the dream has something to do with our thoughts. In the Zodiac, the Air signs are those that deal with thinking and all manner of mental activity. If you dream of an airplanes, the dream could be a positive one, symbolizing heavenly thoughts, spiritual connectivity, and/or soaring ideas that reach the sky. Alternatively, the dream could be reminding you that while having one's head in the clouds can be fun and inspirational, one also needs to keep one's feet on the ground if those great ideas are going to manifest in the earth realm.
Trains
"Time is a train, makes the future the past. Standing in the station, your face pressed up against the glass." -- U2, Zoo Station, Achtung Baby
As a mode of transportation that is not controlled by the dreamer (unless, of course the dreamer is an engineer) the train might symbolize a powerful force that is guiding you but one over which you feel you have no control. If the train crashes, this might symbolize a force that is less than beneficent. In this country train travel is not as common as it is in other countries such as Europe, so the train might also symbolize some powerful, set way of doing something that may be outdated.
The idea of the powerful outside force can also be seen in the symbol of the train as a mass transit vehicle. Many people are on trains which may suggest that the dream is simply doing as those around her do. In this way, a train dream might mean that one is conforming to the images those around her have or is going where those around her want her to go rather than doing what she believes is best. Alternatively, the train might also be a play on words since trains run on tracks. The symbolism here might be one of encouragement. The dream might be saying, "You are on the right track."
Automobiles
In waking life cars are vehicles of transport; a way of moving our physical bodies around. In dreams however, cars are symbols of our bodies--the vehicles which our spiritual selves use as a means of experiencing physical reality. Dreams of cars, or most precisely, dreams of what is going on with the cars are symbols of how our psyche feels about what it is experiencing in waking life.
For example, dreams of someone else driving your car are filled with rich symbolism. Remember, your car is your vehicle. You are meant to be the driver plotting out your course. Your car is meant to be your ticket to freedom. When someone else is in the driver's seat then symbolically, that is the person you may feel is, or even wish were, in charge of your life.
Dreaming of someone of the opposite sex driving your car can point to an animus/anima figure who you feel is in control. For women, the animus is the thinking part of the psyche, for men, the anima is usually representative of the emotions. Do you feel you are making decisions according to faulty logic or misguided emotions? This is where your feelings about the driver of the car give you the most information about the dream.
Look at dreams of cars and driving as sign posts giving you information about how you can regain control of your life and what you can do to claim your freedom and power.
Until next time, sleep well and dream out loud!
*~Aisling Ireland~* is an ordained Interfaith Minister, available for weddings and commitment ceremonies and a Spiritual Counselor providing dream interpretation and Tarot readings. To make an appointment check out her website at:
Sang-Realta Spiritual Counseling
Monika Wikman's
Pregnant Darkness
is one of the more beautifully written books I've encountered regarding the alchemy of the unconscious and self-transformation via dreams and dream interpretation. Highly recommended for those who are interested in Jungian psychology.
You Should Also Read:
The Auto Site at Bella
Symbols - Actions, Events and Behaviors
Dr. Judith Orloff's Guide to Intuitive Healing - Book Review


Related Articles
Editor's Picks Articles
Top Ten Articles
Previous Features
Site Map





Content copyright © 2022 by Aisling Ireland. All rights reserved.
This content was written by Aisling Ireland. If you wish to use this content in any manner, you need written permission. Contact Lori Chidori Phillips for details.