Is There Someone Famous in Your Family Tree?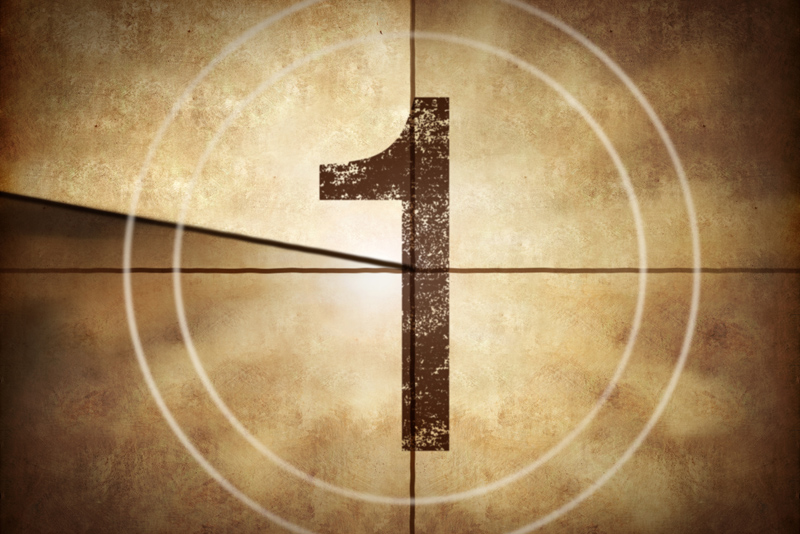 Have you ever wondered if your family tree holds someone famous in its branches? There is something magical and unusually compelling about genealogy. Unlike playing golf or doing crafts or participating in any other pastime, researching our family history is something sacred that calls to us.

There is a special something that tugs at our heart and begs us to keep searching through dusty books and rolls of microfiche late into the night. You may be a professional genealogist or just a beginner trying to find a long lost cousin on the Internet. Your search may originate from curiosity, duty, or even religious dedication, but either way, you have felt that ancestral tug.

The search for one's roots became an increasingly popular hobby, thanks to Alex Haley's Pulitzer Prize winning book and 1975 TV mini-series "Roots," which fascinated viewers as they watched the story of a family unfold from the shores of Africa to the slave plantations in America.

Alex Haley explained it well when he said, "In all of us there is a hunger, marrow deep, to know our heritage - to know who we are and where we have come from. Without this enriching knowledge, there is a hollow yearning. No matter what our attainments in this life, there is still a vacuum, an emptiness, and the most disquieting loneliness." People want to know where they come from and feel like they are connected with something bigger than themselves.

As we listen to the voices whispering in the leaves of our family tree, we can hear the secrets to our own lives. They are the whispers of our ancestors who have paved the way for us. They often reveal us to ourselves. Have you ever wondered if one of your ancestors was a famous, important person? Perhaps your last name is Washington, and you've always fancied yourself as a distant relative of the heroic father of our country. If you've shown a flair for painting or writing, maybe you've wondered if your talent is really in your genes, coming from an ancestor with a name like Da Vinci or Shakespeare. By climbing your family tree you may discover fascinating and inspiring information about your roots and even yourself.

Genealogy (jen-ee-ahl'-uh-jee) is the science or study of family lineage or ancestry. John Garland Pollard defined genealogy as "tracing yourself back to people better than you are." It is as old as the Bible, which serves as the first written example of family history. Although some people think genealogy is just a "dead" subject, family history is the most popular hobby today in America, ranking above even traditional favorites such as football and baseball!

A love of country and personal heritage leads to one of the most patriotic hobbies you could have: genealogy! Alex Haley wrote, "Each discovered United States family history becomes a newly revealed small piece of American history. Stated simply: a nation's history is only the selective histories of all of its people. It is only through an unfolding of the people's histories that a nation's culture can be studied in its fullest meaning."

This search for your roots will take you through time, from exotic places both on paper and in your imagination, and will give you a greater sense of just exactly how you fit into this giant web of people and places that we call the history of mankind.

As you research your heritage, you will see the role you and your family play in the country where you now reside, often learning of traditions and sacrifices ancestors have made to bring you there. A sense of belonging develops that provides an anchor for you as you try to find your place in a world that is whizzing by.

Others are attracted to recording their family lineage for academia's sake. Tracing lines of lineage and ancestry is as ancient as the history of man. Lineages were originally shared orally from generation to generation and later societies began to write them down.

Lists of hereditary kings were compiled by the ancient Sumerians, Babylonians, Egyptians, Indians and Asians. In medieval Europe, landholders kept records of lineage to establish rights to land, property and rank. Attention to descent and rank was also demonstrated in coats of arms for many societies.

Today, anyone can research their history to find out if they meet qualifications for admittance into social organizations, such as the Sons of the American Revolution or even to find out if their heritage qualifies them for a certain college scholarship.

Still, others are intrigued by their genetic lineage, often as a result of questions such as why a red-headed daughter with freckles emerged in a family of all dark-haired boys. Tracing a particular genetic composition can be extremely helpful for someone who needs to know what medical problems may be lurking or to understand how to avoid certain health tendencies in their family such.

Family history isn't just about searching for dead ancestors, but it's also about uniting living relatives and celebrating our families. To get started on discovering your roots, check out the genealogy section here at Bella Online!




Related Articles
Editor's Picks Articles
Top Ten Articles
Previous Features
Site Map





Content copyright © 2022 by Trina Boice. All rights reserved.
This content was written by Trina Boice. If you wish to use this content in any manner, you need written permission. Contact Trina Boice for details.