Wild Stitches Stitch Kitty and Designer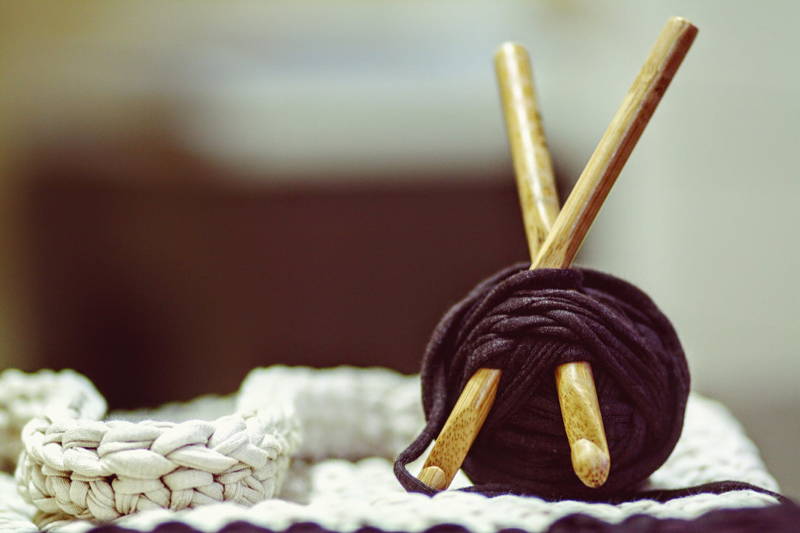 Click to go to
Part One of Review
This is the second part of the review.
Wild Stitches – Stitch Kitty
This is a system that allows users to create their own charts. This includes color charts for intarsia, and other color pattern knitting and crocheting. Excitingly for crocheters, this also give the ability to design and write crochet motifs and squares, using standard stitch symbols. Stitch Kitty comes with a license allowing users to sell output from the system, making this of interest to Afghan designers and other people who sell motifs worked in symbols.
To effectively use the Crochet Motif part of the system, a reasonable amount of crochet knowledge is required. This is because it is important to know how crochet stitches fit together and how motifs are formed. The symbols are true to life meaning that shorter stitches are represented as being smaller than taller stitches, making the finished motifs representative of the motif when crocheted. This part of the system is best used to allow users the facility to create symbol representations of designs and not necessarily as a design tool.
An interesting feature of this part of Wild Stitches is that it is completely customizable, so crochet stitches, for instance can be renamed. This is great news for crochet designers who sell their work internationally as they can offer two versions, US and International crochet terms, quickly and easily.
Wild Stitches – Designer
This part of the system is geared to crochet and knitting designers and includes a license allowing patterns created from the system to be sold. Wild Stitches Designer includes all the elements from the Home edition and Stitch Kitty, however also includes full editing ability. Within the Pattern Editor part of the system users can really start creating their own designs. Either completely from scratch, or by adapting the existing designs.
Wild Stitches Designer is best suited to people with a reasonable level of knitting or crochet skills. It is important to know how garments are constructed to really get the benefit of the system. It is not necessary to understand pattern drafting (although that would be useful, however there books and websites which will give a good background), however it is important to know a little about how knitted and crocheted garments are created in order not to make mistakes.
When a garment has been designed, Wild Stitches allows the designer print out the pattern for sale. The designer can adapt and add to the information, for instance writing an introduction or special instructions as required.
Help, Training and Support
There are help files included with the system, and usefully help movies. The movies are extremely informative and for visual learners in particular are a good way to help familiarize new users with the system.
Wild Stitches use an interactive training and meeting system which allows training courses to be offered remotely.
Conclusion
All three parts of Wild Stitches offer a wealth of flexibility. While this is obviously good, it also means that the product can seem confusing and overwhelming to begin. The help files and movies, however, will walk a new user through the different stages of using the software.
Wild Stitches has been developed by the team behind the pattern drafting software, Wild Ginger. This is apparent and knitters and crocheters may find this represented in some parts of the system.
Pros
Almost never ending supply of pattens from bikinis through to mens sweaters.


Completely customizable sizing.


Wild Stitch Designer offers complete package for designers.


All parts of Wild Stitches are realistically priced.


The fact that the amount of yarn is specified means that patterns can be adjusted to use more or less yarn – handy for using up a yarn stash!
Cons
Wild Stitches can appear daunting and isn´t always intuitive – for instance it is not always apparent which the next step is to be.


There is not a hard copy of a user manual (although help movies and help pdf files are excellent).


This is a brand new system therefore there is currently not a large network of users.


A knowledge of knitting and crochet is necessary to get the most from the system - for instance how to work short rows to achieve darts.


Useful Website Addresses
WildStitches.com
WildGinger.com
You Should Also Read:
CrochetMe Book Review
BellaOnline Crochet Projects


Related Articles
Editor's Picks Articles
Top Ten Articles
Previous Features
Site Map





Content copyright © 2023 by Kate Pullen. All rights reserved.
This content was written by Kate Pullen. If you wish to use this content in any manner, you need written permission. Contact Holly Messenger Aamot for details.