How to Handle a Nightmare or Bad Dream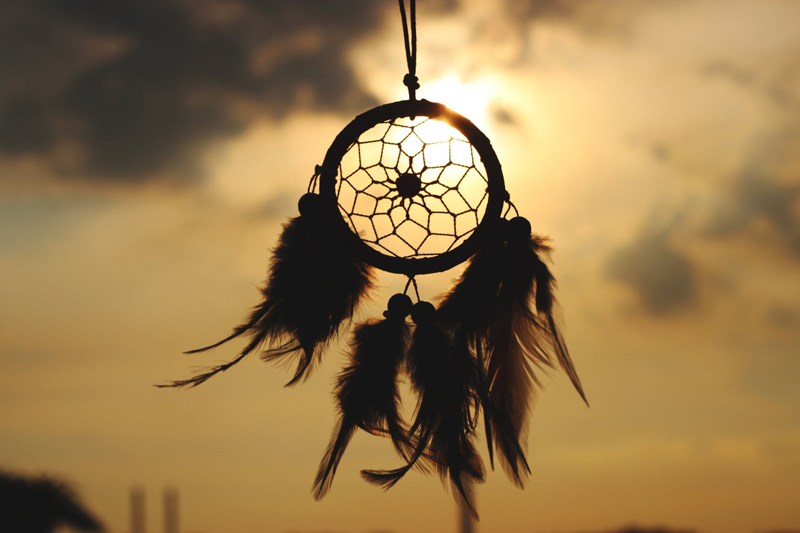 We´ve all had them - nightmares or bad dreams that cause us to wake up sweating and trembling. Fear of recurring nightmares can make it hard to fall asleep at night. How do you handle this type of dream?
Nightmares are most common in children under 10, as they grow and deal with the stresses and fears natural in childhood. However, many adults also have occasional nightmares when stress and fear become part of their world. Most nightmares are caused by the mind being under stress and trying to deal with that stress. Other nightmares can be caused by medication or illness.
While most children have bad dreams involving an animal chasing them, most adults have bad dreams involving another person chasing them. Nightmares are sometimes confused with a more serious sleep disorder, Night Terrors. With night terrors, your child may actually get out of bed and vault furniture attempting to escape. The child is actually asleep and will not respond to attempts to calm or soothe, appearing not to even hear them. Night Terrors can be terrifying for both parent and child. Since these often occur during periods of stress or illness, some children "outgrow" them. When night terrors occur frequently and for more than a few weeks, it's time to consult with a medical professional.
Nightmares are a normal way for your brain to handle stress. It is the brain's method of "blowing off steam" and handling those stresses and are likely to occur when you go to bed with worries on your mind.
Examine your life (or your child's life, if your child is having nightmares) and look to see what could be causing stress. Sometimes it is something obvious - the death of a loved one, illness or their parents' divorce. Other times it is far less obvious. Maybe a news story upset you, or maybe you feel uncertain about a situation at work or school.
Certain medications, particularly narcotic painkillers, can cause nightmares. If you must take medication and suspect that this is the cause of your nightmares, speak to your doctor. Medical conditions that affect the blood sugar such as hypogylcemia or diabetes can also trigger nightmares. If you have been diagnosed with these conditions, be sure to take good care of yourself to avoid blood sugar fluctuations. A low-sugar, high protein snack before bed can help maintain blood sugar and even help you feel better upon waking in the morning.
Whatever the stressful situation is, find some way to bring more peace and calm into your life. There are always a few spare moments for meditation or prayer, and sometimes you can spare 20 minutes or so for a bubble bath, a walk outside, a cup of tea on the back porch. Doing something you enjoy, such as a crafts project, can also help you distance yourself from stress. Make having time for yourself a priority. If you allow yourself to get run down emotionally and mentally, you may function poorly in every area of your life and may be more likely to become ill.
If your nightmares persist for a few weeks despite serious efforts to reduce and cope with stress, it might be time to talk to a therapist. The therapist should be able to help you address the issues that are causing you stress. If your or your child's nightmares are related to an experienced trauma, it's even more important to talk to a professional.
---
Parthena Black is a professional social worker and ordained minister with experience in tarot and runes. For private spiritual counseling and intuitive readings via e-mail, please visit her at
oymygoddess.com
.
---
You Should Also Read:
The Dreams Shop


Related Articles
Editor's Picks Articles
Top Ten Articles
Previous Features
Site Map





Content copyright © 2023 by Parthena Black. All rights reserved.
This content was written by Parthena Black. If you wish to use this content in any manner, you need written permission. Contact Lori Chidori Phillips for details.