Interview with Kristine Connell of the KISS Army March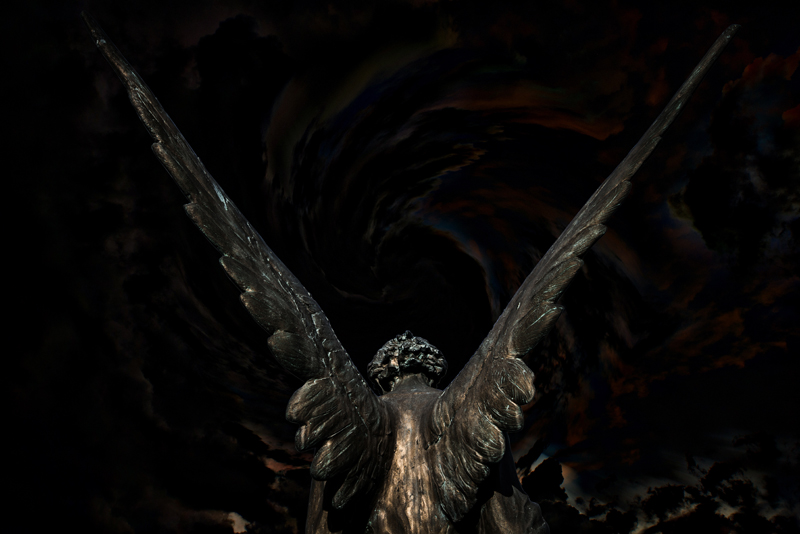 The KISS Army is full of passionate soldiers like Kristine Connell of Canada. We asked her about her role in the KISS Army March on the Rock & Roll Hall of Fame. Here's what she had to say:

Name: Kristine Connell, aka Kristine Sixteen
Any KISS-related websites you're involved with:
www.kissarmyunites.com

Morley: How did you become involved with the march?
Kristine: One of the KISS-related Yahoo groups I am on had a message posted one day, and I joined the Yahoo group related to the March. After that things happened so quickly, and it's been pretty wonderful to put it mildly.

Morley: What are your responsibilities with regards to this project?
Kristine: Organizing the bus trip to Cleveland from Southern Ontario, and helping out with the merchandise end of things for the March.

Morley: What are your expectations for the march?
Kristine: Well, first off I'm expecting it to be one of the biggest and best KISS parties that is fan based ever...my second expectation is hopefully by doing this we will be able to get the Rock and Roll Hall of Fame to wake up and smell the Folger's and realize that the induction process needs a HUGE overhaul, and should partly be fan based, rather than just a bunch of industry people nominating and voting on the musicians that get in.

Morley: What are you most looking forward to seeing/doing at the march?
Kristine: I guess I'm looking forward to finally having all the hard work the fans have done over the past almost year finally come to fruition. People have put in a lot of blood, sweat and tears literally, and to see it finally happen will be awesome. And of course finally meeting all of the KISS Army Soldiers I've talked to over the past year.

Morley: How long have you been a KISS fan and what originally drew you to them?
Kristine: Been a KISS fan for 21 years, I came onboard sorta late in the game. I originally learned about the band from the top 10 at 10 on Q107, I used to listen to it on my Sony Walkman, and I LOVED the song "Tears are Falling" when it came out. I was 13 at the time. Growing up, I knew about the song "Beth", they always played it at school dances. But before that even, my first friend ever, Katie, who I've known since kindergarten, took some of her older brothers albums, and gave them to me. One of them was The Originals....so after that, I put two and two together, that this was all the same band, and I've been a fan ever since.

Morley: What is your favorite KISS song and record?
Kristine: I don't exactly have a favourite KISS song and record, I like them all for various reasons. But I'd have to say the one that gives me chills each time I hear it is Alive!, especially Peter's drum solo on "100,000 Years", and when Paul says 'Do ya feel right?' etc...you can just visualize the fire stacks going up around the band, it's incredible, everyone knows the part I'm talking about.

Morley: Your favorite period of the band?
Kristine: Again, I don't have a favourite period or era, I love all of it, it's all KISS, all part of a big picture.

Morley: Number of times to see them in concert? Which tours?
Kristine: Have only seen them 16 times, that isn't many compared to alot of the diehards. Saw them on Hot In The Shade, Revenge, Reunion, Psycho Circus, Farewell, Rock The Nation, etc, etc.

Morley: Have you ever met the band?
Kristine: I've met Paul twice (Phantom of The Opera and Darien Lake/04), Gene twice (Chapters, Toronto, 2002 and Darien Lake/04), Tommy Thayer once, Eric Singer numerous times and Bruce Kulick numerous times.

Morley: Can you please share how that came about?
Kristine: Long stories, maybe I'll write a memoir one day.

Morley: Any anecdotes that you can share involving your dedication to KISS (friends that you made because of them, girlfriends/boyfriend who loved/hated them, things that happened at a KISS show, etc.)?
Kristine: Oh geez, too many wonderful, memorable friendships have been formed. Not a lot of people actually get it when it comes to understanding the band and what they mean to you, unless they are a KISS fan themselves. Many think I'm just a freak, but that's not the case. Kim has become a very dear friend to me...

Morley: If you could personally address the Hall Selection Committee, what would you say to them?
Kristine: What the hell are you thinking committee? The Hottest Band In The World needs to be in the Rock Hall, plain and simple.

Morley: Anything else you would like to add?
Kristine: Thanks Morley for sticking with us and what you believe in! Hope to see you in Cleveland!
You Should Also Read:
KISS Army Unites
Interview with Paul Carpenter - Chair of the KISS Army March


Related Articles
Editor's Picks Articles
Top Ten Articles
Previous Features
Site Map





Content copyright © 2022 by Morley Seaver. All rights reserved.
This content was written by Morley Seaver. If you wish to use this content in any manner, you need written permission. Contact Morley Seaver for details.