Interview with Chairman of the KISS Army March - Paul Carpenter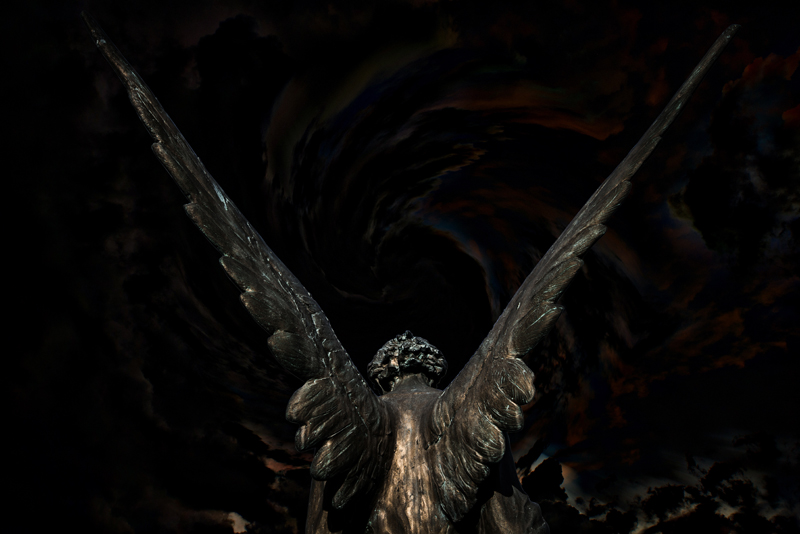 Some bands fail to make it to their first show. Other bands burn brightly for a moment before crashing back to earth after a record or two. Few bands have stood the test of time quite like KISS. Rock gods Paul Stanley and Gene Simmons created the band and are still at the helm 33 years later. They have been surrounded by a collection of individuals beginning with Ace Frehley and Peter Criss, and of late include Eric Singer and Tommy Thayer.
The make-up clad group, who has literally re-defined live performances, are known for their high-energy shows complete with fire-breathing, blood spitting, hydraulics, pyro…..and oh yeah, a bunch of great songs. Some people tend to forget that KISS is essentially a rock & roll band, not just a spectacle. Behind the sizzle there's also a pretty tasty steak. You don't get to have the honor of Most Gold Records by an American Group without people taking a liking to your songs. For many, songs like "Strutter", "Deuce", Detroit Rock City" and "Rock and Roll All Nite" are part of their physical makeup. Much of my teenage days revolve around this band, for example, with countless stories relating somehow to KISS references, much like the movie "Detroit Rock City".
Despite their massive success, the band has never been a favorite with many industry people. When KISS was available for induction into the Rock & Rock Hall of Fame in 1999, they were passed over, a slight that has continued until the present. Two KISS fans have taken this as a personal insult. Paul Carpenter and Joe Apple were appalled at the Hall's decision to not include KISS year after year and finally they decided to do something about it.
They were determined to create an event that would get the attention of the selection committee of the Hall. Paul and Joe came up with the idea of a march to the Rock and Rock Hall of Fame on August 5, to be attended by the largest fan base of any band in the world, the KISS Army. Literally more than a year in the planning, the duo has assembled a group of like-minded supporters who have put together not just a march, but a weekend celebration of their favorite band. Their purpose is to have the Hall recognize KISS for their many accomplishments and to demand their inclusion. As the date approaches, I spoke with Paul Carpenter for an update.
Morley Seaver: So what's the latest with rally?

Paul Carpenter:
The planning committee has been working day and night planning this event and it will be the biggest gathering of KISS fans this side of a KISS concert. Our goal from the beginning was to make this affordable for everyone to attend and that's what we have done. Hotel accommodations and venue information can be found on www.KISSarmyunites.com.
We have had some hurdles along the way but we pushed through them. We are determined and the event will take place. The response from fans and the media around the world has been overwhelming. Everyone is jumping on board wanting to help out and stand up for what they believe in. You can hear details via radio from coast to coast, up north in Canada as well as over seas. The KISS Army has united, the word has spread from fan to fan and we are all ready to converge on Cleveland….
Morley: As of this moment, what events will be taking place?

Paul:
On June 10th in Melbourne Australia in front of 2000 screaming KISS fans, KISStroyer will play three sets in support of the march in Cleveland. Video footage of the event will be seen in Cleveland of the Australian event. I will speak live via telephone to our brothers and sisters in Australia on the stage. Tickets for this event at the Hifi bar can be found at www.KISSarmyunites.com. George Xirocostas (KISS Army Australia) has done a tremendous job putting it together.
To read the rest of this interview in Part 2, look below for the link. Also see other links listed below for more interviews with Paul Carpenter and KISS Army founder Bill Starkey.
You Should Also Read:
Another interview with Paul Carpenter
Interview with KISS Army founder Bill Starkey
2nd installment of interview with Paul Carpenter


Related Articles
Editor's Picks Articles
Top Ten Articles
Previous Features
Site Map





Content copyright © 2022 by Morley Seaver. All rights reserved.
This content was written by Morley Seaver. If you wish to use this content in any manner, you need written permission. Contact Morley Seaver for details.