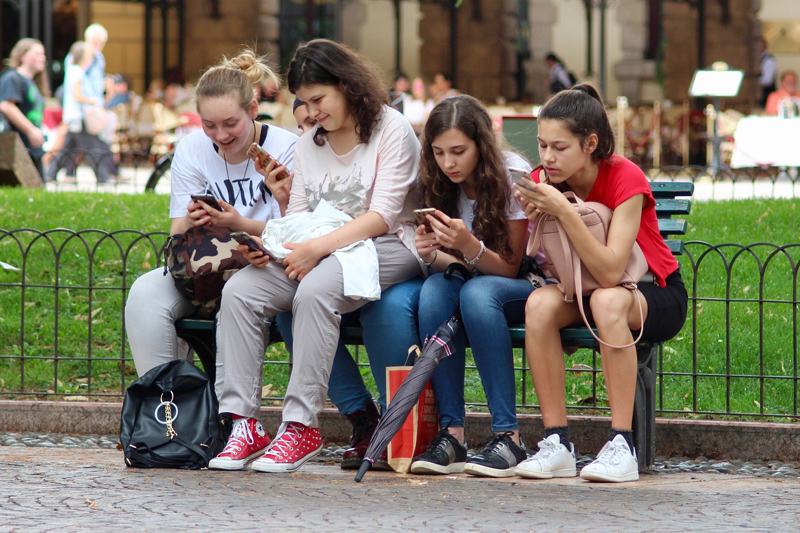 I'm always on the lookout for great puzzle games for my handheld systems. Cube fits the bill perfectly. It keeps your brain sharp, it's fun for all ages, it has challenging and easy modes, and it's inexpensive, too!
First, the basic premise. You have a path laid out in front of you that you can follow, on any face. There is no "gravity" - you don't fall off if you stray off the path. You just rotate around to another face of that path. You are, of course, a cube. So each move you make is to flop from one face of the cube onto an adjacent face. So far, so easy.
The trick of course is that no path is straightforward. There are all sorts of obstacles to make your quest a challenge. There are blockades to get around. There are rolling bombs to avoid. Some blocks are brittle and will break once you pass over them. Other blocks will make you temporarily invincible. You can use arrows to redirect rolling bombs, triggers to take down walls and to create new blocks, and much more.
There is a very good training suite for you to go through, to learn all of the combinations. Then they have three separate easy groups so that you get the hang of techniques and learn your skills. Each level is timed, and you can replay them in order to get all the "keys" or to do it fast enough to earn you a gold rating.
There's even a level generator, so you can build your own levels, with your own twisted mapping to create the ultimate puzzle!
I really like this game. Of the other puzzle games I enjoy, like the marble puzzles, many of them rely on super-fast reflexes in order to pull off a rolling technique. That's really not the case here. Your "fly-over" when the level starts familiarizes you with where everything is. Then, it's a matter of logic. What order do you have to hit buttons in, what series of arrows will get the rolling bomb to get to a certain destination. The cube only flops in its six directions. You don't need to do tricky angled combinations.
Also, the game is very family friendly. There's no shooting, no blood, no swearing. Just a catchy little tune and a cube.
If I have complaints about this game, it's that the menu controls are sometimes a little sluggish - you can't tell for sure if it did get your menu choice and is just thinking about it, or if you need to hit the button again. Also the fly-overs at the beginning of the level are both a bit quick and a bit hard to follow. Usually I just skip the fly over and assume I'll have to play a given level two or three times to learn its layout before I can begin really trying to solve it.
Still, minor complaints for a game that has a ton of levels and is really inexpensive, too. That's a great combination as far as I'm concerned!
Buy The Cube from Amazon.com


Related Articles
Editor's Picks Articles
Top Ten Articles
Previous Features
Site Map



Follow @lisavideogames
Tweet





Content copyright © 2022 by Lisa Shea. All rights reserved.
This content was written by Lisa Shea. If you wish to use this content in any manner, you need written permission. Contact Lisa Shea for details.