Noah movie surprises audiences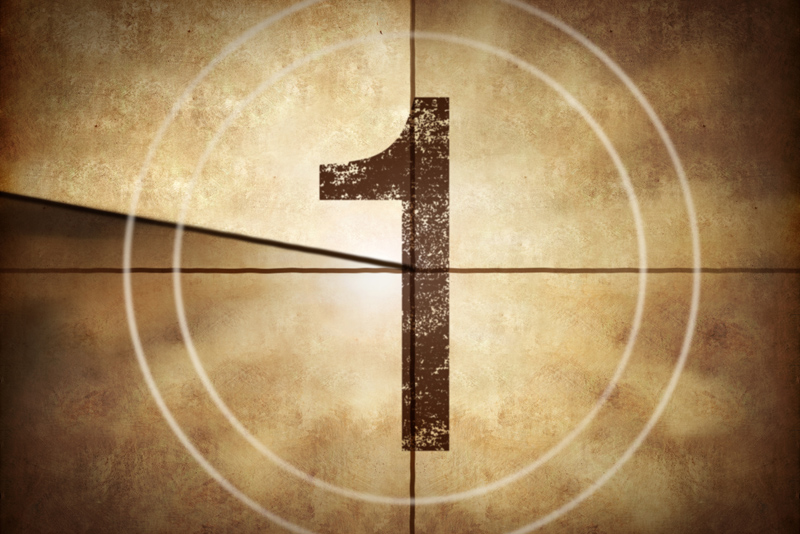 Oh, Hollywood. Why? Has anyone in Hollywood actually read the Bible ? You have the ability to make movie magic, but you really messed up this one. Who knew there were rock people/Transformers in the Noah story? I guess I missed that part when I read the scriptures.

Movie critics are singing praises for this film for being an epic and fresh take on an old tale, but the rest of us, especially those who actually know the story, are seriously disappointed and even a little bit alarmed. At one point during the movie, I leaned over to my husband and said "I really hate this movie." In fact, it made me angry.

Hopeful Christians and Jews are flocking to the theater, only to be shocked at the bizarre depiction of Noah as an environmentalist whose sole purpose was to protect "the innocents" (animals) so that God could have justice by destroying man and the wicked world. The trailer for this unbiblical fantasy film looked so promising and certainly didn't reveal the strange elements that are making movie-goers shake their heads in frustration. The recent release of Son of God makes the religious community that eagerly wants to support "good" films declare "two strikes in a row."

In a recent interview, writer/director Darren Aronofsky was accused of taking some liberties with the story. Self-proclaimed atheist, Aronofsky, responded "You cast Russell Crowe as Noah and you're taking some liberties!" But it goes much deeper than actor choice. Aronofsky completely changed the story. By the way, Aronofsky is the director of the award-winning Black Swan which earned over $300 million. His creative interpretation of the Bible story comes out of innovative art, not faith.

Uplifting theme: The Creator is a god of mercy, not justice alone.

Things I liked:

I thought the touching scene where Noah assures Ila (the lovely Emma Watson) that she belonged in their family was really sweet. He said to her "Please don't forget you're a precious, precious girl." Of course, later he wanted to kill her and her babies…Noah is portrayed as a lunatic, crazed on bringing God's justice to the world and to his family, something I definitely did not like. I have a much different view of what a prophet of God acts like. Rage, violence, short-sightedness, drunkedness, and murderer are not included in the list of qualities I expect from one who walks with God.
Who doesn't adore Anthony Hopkins? The audience giggled every time he talked about his craving for berries. His supernatural ability to touch Shem's forward and make him instantly fall asleep was odd, as well as a skill I wish I had when my children were younger.
The film was made in Iceland and New York with beautiful vistas.
I thought the glowing strip of fabric that each prophet wrapped around his arm and passed down to his son was interesting because it looked like a snake skin, providing a reminder of Adam and Eve in the Garden of Eden and a constant reminder to obey the commandments of God.
I liked it when the first water drop fell from the sky on to Noah's blue/green eye, making it look like a flood around the planet earth.
The rainbow at the very end was very subtle, but a gentle reminder that God will never flood the earth again.
I liked the interesting animal that gets killed by Cain's descendants at the beginning of the movie. Apparently, that creature's kind never made it on to the ark. (wink)
The Bible doesn't tell us much about Noah's wife, but can you imagine how much manure she must have shoveled? She had to have been an extremely hard worker, supportive wife, and loving mother to put up with everything they must have gone through during their epic trek. Jennifer Connelly does a terrific job and is a mother of three sons in real life. I thought it was funny that we don't know her name, so the writer's named her "Naameh" (pronounced Nawmay)…kinda looks like the word "name", right?

Things I didn't like:

Soooo many things were not scripturally correct. I started making a list of all of the inaccuracies, but finally gave up because the list was too long. If you'd like to find out what really happened in the story, you can start by reading Genesis chapters 6 to 9. Of course, we don't have a lot of the details, so some of the ideas that were included in the movie are thought-provoking. For example, how do you keep that many animals from eating each other for over a year in tight quarters? I liked their idea of creating some kind of incense that would put the creatures into a form of hibernation. And no, Samuel L. Jackson doesn't appear and say he's @#$! sick and tired of all the snakes on the $#!#$! ark. Ha ha
Noah was quick to recognize dreams and miracles from God in the beginning, yet couldn't see the tender mercies of God during the remainder of the movie. Lame. Naameh asks Noah "Did God speak to you?" and he answers "I think so." I envision prophets having a much closer relationship with God than the kind depicted in this film where Noah is so uncertain and seems to stumble upon a vague directive from the Creator of the universe.
I believe the scriptures are true and so I believe the story of Noah. God literally baptized the earth with water and His protective hand was over the family of Noah the entire time. I hated all of the crazy turmoil inside the ark that included Ham's desire for revenge, an evil stowaway, and how everyone wanted to kill Noah. I picture something infinitely more peaceful as God lovingly cared for the prophet's family every step of the way.
Noah's sons were married, so all of the drama about barren Ila and Noah not allowing his other sons to bring girls on the ark was inane and annoying.
I thought Naameh's home pregnancy kit was ridiculous.
The rock people (The Watchers) would have been cool in Lord of the Rings: The Two Towers , but they were laughable in this one.
It was hard to feel badly for Ham's girlfriend when they only knew each other for about two minutes. I would have liked to see more character development so we could have had time to care about her.
I was kind of surprised that more time wasn't spend on the disaster movie nature of the film, showing us more detail on what was going on outside the ark as the flood waters arrived.
The liberal slant about the descendants of Cain who industrialized the world and raped it of its natural resources reminded me of being preached at in Ferngully: The Last Rainforest .
Did anyone even notice Nick Nolte in the film?

Inspiring lines:

"Is this the end of everything?" - Ila "The beginning of everything." - Noah
Tubal Cain, the wicked king barks "I have men at my back and you stand alone to defy me?" I loved it when Noah confidently declares "I am not alone."
Ham defiantly yells to his father "Do you want me to be a child?" Noah challenges him "I'm asking you to be a man and do what needs to be done."
"I see my sons. All they desire is love. Isn't that all we need to be good?" - Naameh
"You chose mercy. You chose love." - Ila says to Noah
"He chose you because you saw the wickedness of man and knew you wouldn't look away. But there is goodness too." - Ila says to Noah about why God chose him to prepare the ark. She provides a lot of insightful lessons in the movie and wraps up the theme quite nicely in the end. Yay Hermione Granger!
"May you walk along side the Creator in righteousness." - Noah's father gives him this counsel at the beginning of the movie. It's great advice for all of us, don't you think?
"Strength comes from the Creator." - Noah

Did you know?

Countries like Qatar, United Arab Emirates, and Bahrain notified Paramount Pictures that they will not release this film.
Director Darren Aronofsky jokes that they ran out of money, so they weren't able to film a whole lot of the fish and creatures under the waters.

Tips for parents: Children may become confused about what the real story of Noah is because of so many nonsensical elements in this film. Be prepared for violence, blood, some discussion of sex.



Related Articles
Editor's Picks Articles
Top Ten Articles
Previous Features
Site Map





Content copyright © 2022 by Trina Boice. All rights reserved.
This content was written by Trina Boice. If you wish to use this content in any manner, you need written permission. Contact Trina Boice for details.