Multipurpose Beauty Products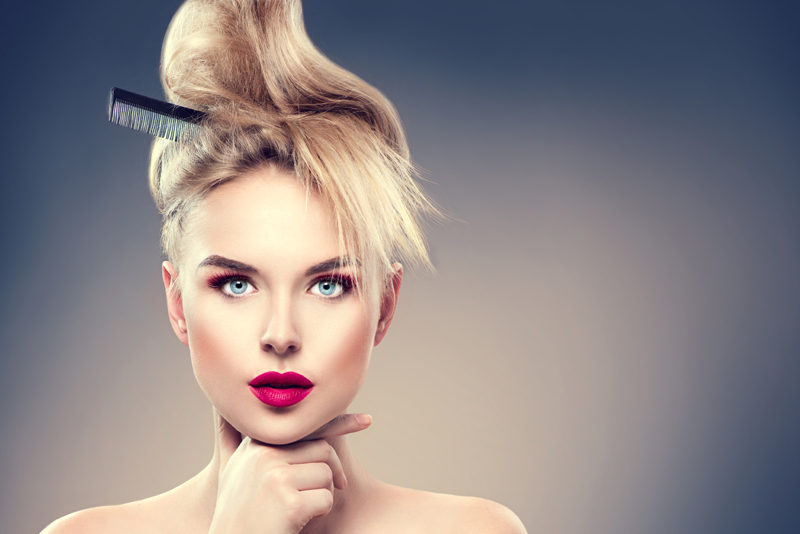 For busy beauty enthusiasts, nothing saves time and money like multipurpose cosmetics. Combination products vary widely. Finding the right one can make anyone's beauty routine quicker. And some products can be used in many ways, even if they weren't designed for multiple purposes.

Eyes
Opportunities abound when it comes to using eye makeup for more than one purpose. For example, a soft eyeliner pencil like MAC's Pearlglide Intense Eye Liner can be smudged on as eye shadow. Simply apply it to the lash line and blend it upward onto the lids. The same is true of gel eyeliners. Cailyn Cosmetics Linefix Gel Eye Liner blends well and can easily be used as an eye shadow. Gel liners may also be used as shadow bases to help shadow stay put and intensify the color of shadows applied over them.

Concealers can also double as eye shadow bases to help color stay in place. Try Amazing Cosmetics Amazing Concealer. It's an excellent concealer that won't settle in fine lines.

Foundation and concealer
Many women don't need to use foundation all over the face, but still want to cover blemishes or flaws. Cargo One Base Concealer + Foundation In One does just that. It covers like a concealer, but blends out naturally into the skin like a foundation. It's an excellent product for people who want their natural skin to shine through.

Those who want more coverage can try using Cover Girl Outlast Stay Fabulous 3-in-1 Foundation. It's long lasting. It also comes with a built-in concealer and foundation primer to smooth out imperfections.

Lips and cheeks
A lot of products pull double duty when it comes to lips and cheeks. Available mainly in stains or creams, many of these versatile cosmetics are long lasting and natural looking.

One long-lasting product is Benefit's Benetint. It's a liquid lip and cheek stain that dries quickly, making it important to blend well, especially on the cheeks. Those with dryer lips may want to use a lip balm over this product.

For those who don't want a stain, but still want a combined lip and cheek color, Stila Convertible Color is a cream that comes in a mirrored compact. The creamy formula feels comfortable, so there's no need to add a lip balm.

Allover products
Beauty buffs can get more value by using allover beauty products. These products can be applied anywhere on the face or body. They also come in a variety of colors and finishes.

NARS The Multiple is an allover beauty product that works well on lips, cheeks, eyes and the body. It's a cream-to-powder stick that is easy to apply. Available in an array of colors, it can be used to highlight, contour or just add some color.

MAC pigments are made for the face and body. Dust them on as a powder to use as eye shadow and blush. Or blend them with a mixing medium to make lip color or liquid eyeliner. Available in matte, frost and pearl finishes, these colors can even be used to make nail polish.

Skin care and corrective products
For those with mild skin discoloration, Stila One Step is a foundation primer that brightens skin and includes peach, green and lavender color correctors. Used under foundation, it minimizes imperfections and provides a smooth canvas for makeup. Another time-saving skin care and foundation combination product is CK's 3-In-1 Face Makeup SPF 8 Oil-Free Foundation. It acts as a nourishing serum, a primer and a foundation all in one.

Multipurpose makeup can save time and money, and there are many products on the market that pull double duty. But it's also important to remember that cosmetics can be used in ways most people don't normally think of. Eye shadow can be used as blush, bronzer can be used as eye shadow, or lipstick might be used as a cream blush. MAC's Naked Lunch eye shadow makes an excellent highlighter anywhere on the body. NYX's Eyebrow Cake Powder can be used to sculpt cheekbones. With a little creativity and experimentation, almost anything is possible.
You Should Also Read:
Correcting Skin Discoloration with Makeup
Foundation Basics
Five Minute Makeup


Related Articles
Editor's Picks Articles
Top Ten Articles
Previous Features
Site Map





Content copyright © 2023 by Kimberly Williamson. All rights reserved.
This content was written by Kimberly Williamson. If you wish to use this content in any manner, you need written permission. Contact Katrina Simmons for details.