Maintaining A Healthy Heart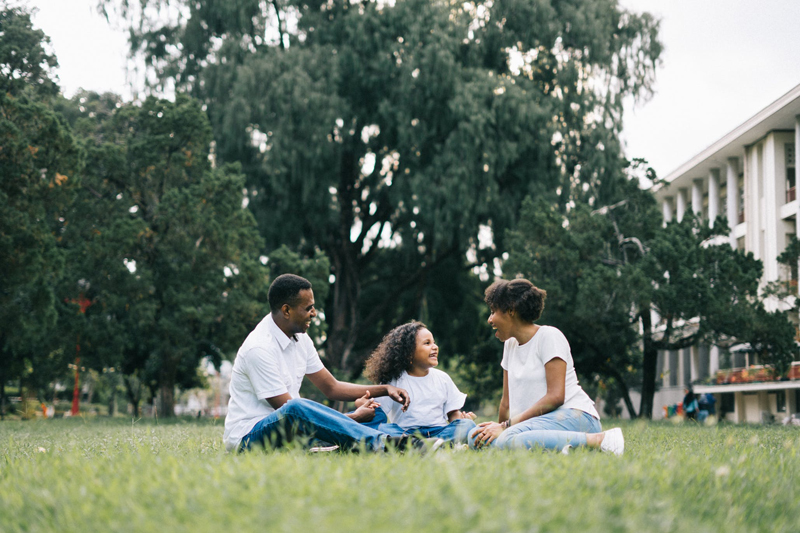 Heart disease has become the number one health problem for both men and women. With the rate amongst women on a steady rise over the years; especially in the African American community. There are active steps that we can take to ensure a healthy heart and longevity. February has been designated as Heart Awareness Month. However, the issues of the heart should become an ongoing dialogue amongst all women. Especially those of us in the African American community, that often receive less than optimal care or frequent a doctor's office as often as one should.


What Are The Signs of Heart Disease?

High Cholesterol

A major component or cause in heart disease is high cholesterol. Have high cholesterol can double your risk for heart disease. Many people who have high cholesterol do not even know it, since there are often no symptoms.

High Cholesterol occurs when the LDL (low-density lipoprotein) is too high in your blood. It is what most physicians call "bad" cholesterol, in laymen terms. If your LDL levels are high, (usually greater than 240mg/dl), you are at greater risk for heart disease.

The high level of cholesterol can cause a blockage in the lining of your artery walls, which will restrict or block the flow of blood in arteries that lead to your heart and brain. This will more than likely cause a heart attack or stroke.

Only 20% of cholesterol comes from the foods that we eat. Making 80% of cholesterol made by your body, with contributing factors such as: family health history, body type, and age. Cholesterol levels tend to increase as you age. Since there are often no indications of high cholesterol, it is best to have routine blood tests with your physicals. Proper diet, exercise, and often medical intervention will help to lower the levels of the "bad" cholesterol (LDL), and help to raise and maintain the "good" cholesterol (HDL).

If you should maintain a total level of cholesterol of 200mg/dl. Anything higher puts you at risk. Your LDL (bad cholesterol) should be less than 100mg/dl. And your HDL (good cholesterol) should be 60mg/dl. 40mg/dl and less, and you are at risk for heart disease.

High Blood Pressure

High blood pressure is another contributing factor to heart disease. An just as, high cholesterol, people can go for years without knowing they have HBP. That is why it is necessary to have your blood pressure check regularly. If undetected and untreated, HBP can wreak havoc on the heart, kidneys, blood vessels and other body parts.

HBP can cause heart attacks, strokes, kidney failure, enlarged heart, and aneurysms. Often, a person doesn't know they've had high blood pressure until AFTER they have suffered one of these ailments. HBP can be controlled by diet. Especially salt intake. Finding healthy solutions and a way to living a stress free life, can go a long way in a preemptive strike against such diseases.

Obesity

Obesity is another contributing factor to heart disease. In America alone, the obesity rate stands at 66% and rising. It is even higher in the African American community; especially amongst black women. Obesity can lend its way to HBP, high cholesterol, and diabetes.

The sedentary lifestyle that is also attributed to obesity; along with poor eating habits, have opened a door to many ailments that result in life-long disease. You'd be surprised what losing even ten pounds can do to improve one's health. A 1-2 pound weight loss a week is ideal. Slow and easy really does win the race against obesity. Coupled with realistic goals, and a change in eating habits.

Diabetes

Diabetes is another contributing factor to heart disease. Symptoms of diabetes are: frequent urination, excessive thirst, extreme hunger, unusual weight lost, irritability, sudden fatigue, and blurred vision. Two out of every three people with diabetes die from heart disease or stroke. (Be sure to check out the article on Diabetes)

Smoking

Yes. Smoking is also a contributing factor to heart disease. Cigarette smoking is the most important risk factor for young men and women. It produces a greater relative risk in persons under age 50 than in those over 50.

Cigarette smoking alone increases the risks of coronary disease. A person who stops smoking can eliminate 50% of the risk they have for heart disease. Smoking actual decreases the level of HDL (good cholesterol). The same is held true for cigar and pipe smoking. "Inhaling cigarette smoke increases the chance of damage to the cerebrovascular system. Women who take oral contraceptives and smoke increase their risk of stroke many times. Smoking also creates a higher risk for peripheral arterial disease and aortic aneurysm". (American Heart Association)

The Good News

The wonderful news is that we can actually take steps to maintaining a healthy heart. Although we have no control over: Age, Family History(genetics), Gender, or Race. We can manage the other risks factors.

The first step is to stop the bad habits. The second step is to get a physical, and find out exactly what is going on in your body, and know your levels (Cholesterol, Blood Pressure, Glucose, Body Mass Index). All of these factors can be managed through proper diet, exercise, change in lifestyle, and in some cases, medication. But you will never know, if you first don't find out what's really going on in your body.

Here's to a healthy heart and a very long and prosperous life!











You Should Also Read:
Black Women and Obesity
Diabetes & The African American Woman


Related Articles
Editor's Picks Articles
Top Ten Articles
Previous Features
Site Map





Content copyright © 2023 by Ruthe McDonald. All rights reserved.
This content was written by Ruthe McDonald. If you wish to use this content in any manner, you need written permission. Contact Ruthe McDonald for details.