Frog, Toad - Dream Symbol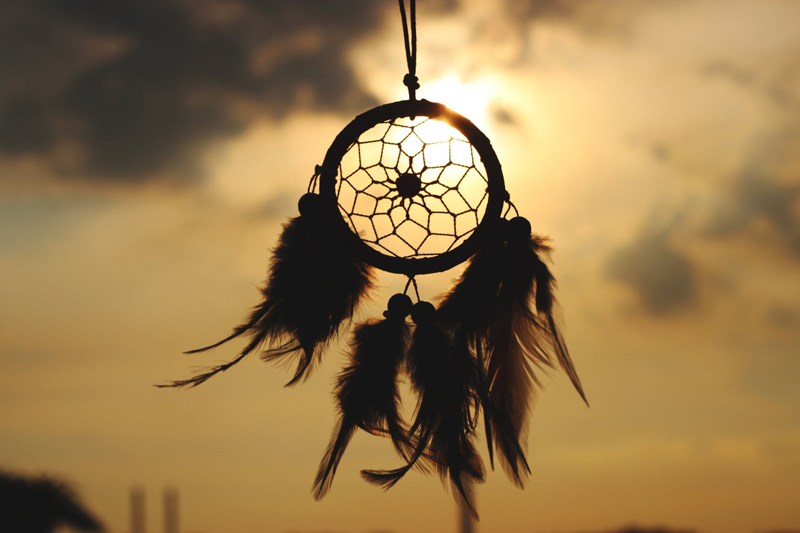 When thinking of animals associated with rebirth or transformation in mythology, it may be easy to overlook the lowly frog. But the frog has a prominent place in the mythology of many world cultures as a symbol of transformation or fertility meaning that the little green gal also has a firm footing in the collective unconscious, the place where dreams are made. Looking at the frog's place in mythology helps us to understand its place in our dreams.
FROGS IN MYTHOLOGY
Egyptian Mythology
Frogs are associated with the Egyptian frog goddess Heket (Heqet, Heget) who was associated with the flooding of the Nile. Why was she associated with the flooding of the Nile? Because shortly after the Nile left its riverbed, millions of tiny frogs also appeared in Egypt! The frog goddess symbolized life and fertility to the ancient Egyptians and charms of her image were worn by pregnant females as invocations for a safe birth.
Native American Mythology
Frogs, as water-dwelling creatures, were viewed by Native Americans as controlling rain water by means of a woven basket the was used to either disperse water upon the earth or to hold it back. The frog was personified as "Frog Woman" - a spirit venerated when rain was plentiful and challenged during times of drought.
Fairy Tale Frogs
Probably the most easily recognized frog myth is the fairy tale of the prince trapped in a frog's form who can be restored only by a kiss. It may be surprising to learn that in the original story there was no kiss. The princess actually throws the lowly frog against a wall and it that which causes his transformation. Whatever the means of transformation, the story is a brilliant allegory of animus integration and how that which appears most loathsome to one may actually hold the key to gaining one's Self.
FROGS IN DREAMS
Frogs As Symbols of the Unconscious
As revealed in mythology, frogs, as water dwellers, are associated with the unconscious. When they appear in dreams, they symbolize something associated with the deeper aspects of ourselves -- images of the hidden aspects of ourselves. They may represent hidden emotions, thoughts, or even creative aspects of which we may not be aware.
Frogs as Fertility Symbols
Frogs, with their prolific egg laying are potent symbols of fertility. The fertility they symbolize may be a fertility of ideas, creative power, or even prosperity. As a fertility symbol, their meaning is almost always positive.
Frogs as Transformation Symbols
In waking life, frogs undergo profound transformation. They start as eggs that are transformed into tadpoles which in turn are ultimately reborn as frogs. Frogs in dreams, therefore, may symbolize change and rebirth. The transformation may be a transformation of outer life or the change of the inner self, or the psyche.
The Leaping Frog
While frogs in dreams are almost always positive symbols, they may also represent inattentiveness, or a leaping from one project to another without finishing or completing anything. Look at your life and see if there are things left undone or situations that could do with a little more careful attention.
Until next time, sleep well and dream out loud!
*~Aisling Ireland~* is an ordained Spiritual Counselor providing dream interpretation and Tarot readings. To make an appointment check out her website at:
web.mac.com/aisling.ireland
You Should Also Read:
The Frog King


Related Articles
Editor's Picks Articles
Top Ten Articles
Previous Features
Site Map





Content copyright © 2023 by Aisling Ireland. All rights reserved.
This content was written by Aisling Ireland. If you wish to use this content in any manner, you need written permission. Contact Lori Chidori Phillips for details.