Eagle, Eagles - Dream Symbols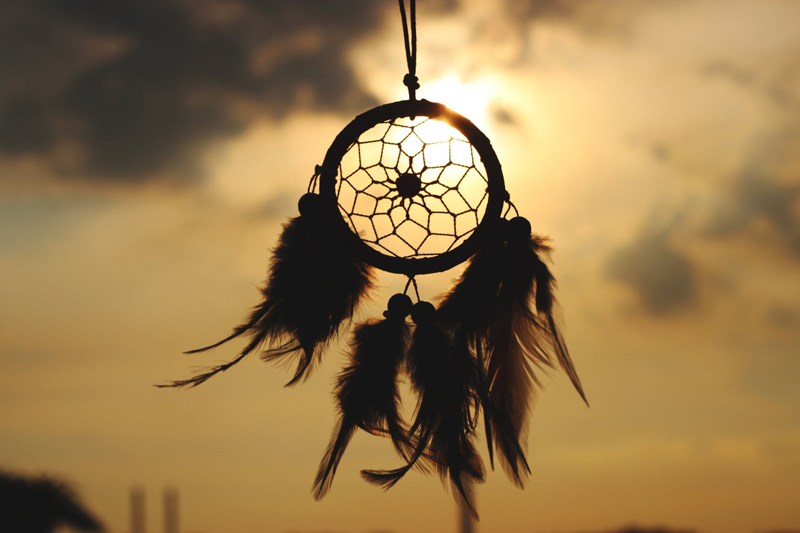 When eagles soar in dreams what do they symbolize? The answer may lie in the question as the action of the dream eagle is almost as important as the eagle itself.
In general, eagles are positive symbols denoting pretty much the same symbolism in waking life as in dream life--power, a noble, even regal nature, a creature with clear, accurate vision (think "eagle eye"), and freedom. Since eagles reside not only at the top of the food chain but in the tops of trees, in dreams eagles may symbolize clear sailing, soaring high, rising above all obstacles, and/or reaching great heights in waking life.
A dream eagle need not be flying high to have these positive attributes. You may simply see an eagle perched in a tree, or simply remember seeing an eagle in your dream. Either way, the positive symbolic reference applies unless the eagle is dead, injured or in some kind of distress.
If the eagle in your dream is, in fact, harmed in some way, then the eagle can symbolize something as simple is injured pride or something as devastating as feelings that some chaotic force has disrupted the natural order of things, especially in the case of a dead eagle. Do you feel as though you were soaring high and unfettered only to have been brought down by some unfeeling, amoral malevolent force? Do you feel threatened by such as force?
Finally, another way eagles may appear in dreams is as fledglings. If you dream of fledgling eagles, this is still generally a positive dream symbol. It simply means that you are feeling on the brink or at the beginning of a journey toward all the grand things the eagle symbolizes. Take care of yourself and guard your new way of feeling and thinking. Give yourself time to spread your wings and fly like you've never flown before!
A couple of more references on birds in dreams and dream symbolism can be found in the following links:
Birds in Dreams
Symbols in Dreams
Until next time, sleep well and dream out loud!
*~Aisling Ireland~* is an ordained Interfaith Minister, available for weddings and commitment ceremonies and a Spiritual Counselor providing dream interpretation and Tarot readings. To make an appointment check out her website at:
Sang-Realta Spiritual Counseling
"Man and His Symbols" is probably the most accessible and informative book you can find on C.G Jung's ideas on dream interpretation while U2's "No Line on the Horizon" is a dream set to music.


Related Articles
Editor's Picks Articles
Top Ten Articles
Previous Features
Site Map





Content copyright © 2023 by Aisling Ireland. All rights reserved.
This content was written by Aisling Ireland. If you wish to use this content in any manner, you need written permission. Contact Lori Chidori Phillips for details.