Tatting Embellished Pincushions!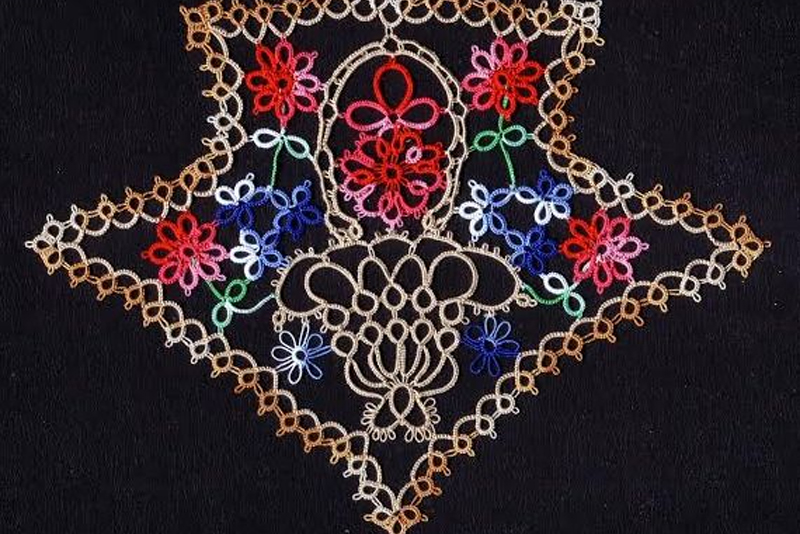 Tatting Embellished Pincushions!
A pincushion may be made from nearly any container from empty tin cans to tea cups. Determine surface area of the top and draw circle on back of material. Turn container sideways and use that to determine the width. Draw another circle leaving a bit of a margin. Using double thread run a line of basting or gathering stitches following your outer line.
If placing a tatted medallion on the top center, insert threaded needle from the underside using the inner circle to mark the center point, then tack down the tatting. If placing a tatted doily over the pincushion afterwards, you may want to thread a narrow ribbon through the edge of the doily to gather it close to the pin cushion, tack or glue down.
| | |
| --- | --- |
| Gather material and place a line of batting inside then stuff with fiber fill. You can add lavender buds to the filling. Gather tightly and run another line of stitches through the gathers. You can use this step to "pleat" or arrange the gathers nicely. | |
| To make a small pincushion with emery or an emery "berry", place emery sand in center of small bit of batting, then wrap with soft cloth, then a piece of crinoline backing material (something sturdy) and then a thick layer of batting. Tuck this ball into the pouch and gather tightly. | |
| | Put glue in the bottom and on the sides of the container, Place glue on the bottom of the pouch and insert into container. Press firmly or place book on it for a few minutes. (Not too long as you do not want to crush it.) However, do not turn the pincushion upside down, and yes, that is the voice of experience speaking. The glue migrates down onto the table and top of the pincushion! |
| Emery holders need not be "berries." You can hide the emery in a flower bud, in a little basket or in a little pocket or pouch added on to the pincushion later. See the blue berry attached with a butterfly? The little black and red lady bug pot? The crown of the red and white bonnet? Those all have emery sand in them. | |
| Other pin holders can be created from cardboard, plastic, drink coasters and old doilies. The possibilities are endless. The red and white hat pin cushion can be made using theme fabric for special holidays. Pincushions can also be used as holiday ornaments and decorative sachets. Save used dryer sheets to hold the lavender buds for sachets. | |
You Should Also Read:
Barbara Hevener Heminway Pincushion Top
Tatted Gifts and Novelties


Related Articles
Editor's Picks Articles
Top Ten Articles
Previous Features
Site Map





Content copyright © 2019 by Georgia Seitz. All rights reserved.
This content was written by Georgia Seitz. If you wish to use this content in any manner, you need written permission. Contact Georgia Seitz for details.