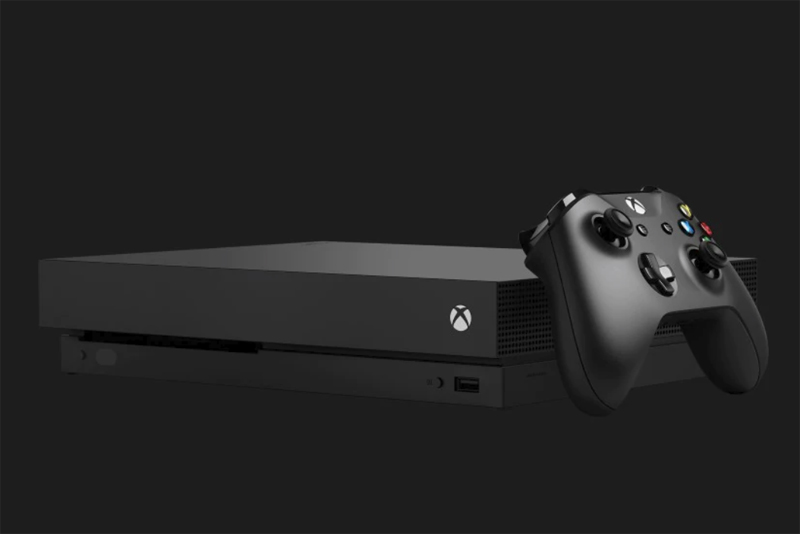 You might find it odd that a woman would be playing / reviewing Rumble Roses XX. Really, though, I am pleased that there are games that involve strong female characters. It's a step forward - sort of. It wasn't that long ago that guys would not play ANY game with female characters. It also wasn't that long ago that all females in games were hiding in corners going "help me help me!" while the strong guys waltzed in to save the day.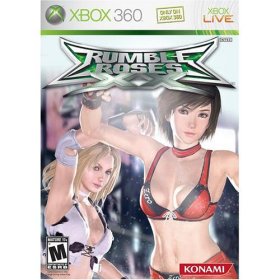 So in many ways, Rumble Roses XX is a good thing. Yes, the women are shaped like Barbie Dolls. We could equally complain that guys in fighting games tend to be rather buff - when most guys I see on the streets look like pears or apples. The outfits here are skimpy to put it mildly, and play on typical fantasies - teachers, nurses, lingerie, etc. This is certainly not a game for the kids.
But, to be fair, these women aren't strolling down the beach or standing on a tower saying "someone come save me from this big monkey". They are actively kicking butt with strong, muscular moves. They're not "hitting like a girl" (a phrase that always bugged me). They punch, they body slam and they get up when they're knocked down. I find these to be actually good messages for guys - and girls - to know. Women can stand up for themselves and in fact deserve to.
OK, so on to the actual graphics and gameplay. If we accept as a fact of the game that we are all about big breasted Barbie Dolls, the graphics are reasonably good. The outfits look painted on and the backgrounds really don't show the full power of the XBox 360. I really think they could have done much better with the environments and the fabric / etc. of the outfits. Maybe they figured most players - male - would only look at the cleavage, but surely even the most desperate of guys would need something more than plasticy looking breasts to keep them interested for more than a day or two.
Speaking of cleavage, they had some really bizarre effects that were quite UNnatural - including many situations where a woman was standing still, just breathing, and the breasts would make wild, jerky moves. If they really were going to focus just on cleavage in this game, they should have made it look natural - not like robotic implants were making them move independently.
Gameplay gives you a bunch of moves - kicks, punches, jumping on the ropes, leg wraps, arm bends, and more. You don't get a health bar - instead you get a special abilities bar and a humiliation bar. One lets you earn power for cool moves, while the other is about people embarassing you. Each time someone does, you "fart out pink gas". I kid you not. It is very silly looking.
You can do four-on-four matches, tag team matches, and try to build up your popularity. Along the way you unlock costumes. They have a fighting game style mode with a regular health bar.
The sound featured really bad voice acting, really silly background noises and a soundtrack that just didn't have a good mix. Apparently the sound was not what they focussed on here.
Getting into the porn realm, I do have to comment that there are a lot of "special features" in the game that are solely for guys to look at, lust after, and who knows what else while the game is running. These involve a lot of photo shoots, sexy swimsuits, and things like "watching her jump on a pogo stick".
I actually think there was good potential here, with a female fighting game that everyone could play. However, from the pink farting to the bad sound, questionable graphics and heavy emphasis on the construct-girl-on-girl-photos as a "side game", they have really narrowed their audience down to a really small group. This group is nervous about buying real porn - so they want to buy porn that's built into a video game. Even for that group, to pay $60 for this would seem like a waste of money to me. If that's your aim in life, you could buy a ton of actual porn DVDs and get much more realistic sound and video. If your aim really is to "Play a game" with sexy females, I can recommend several other fighting games instead.
Rating: 2/5
Buy Rumble Roses XX from Amazon.com


Related Articles
Editor's Picks Articles
Top Ten Articles
Previous Features
Site Map



Follow @lisavideogames
Tweet





Content copyright © 2022 by Lisa Shea. All rights reserved.
This content was written by Lisa Shea. If you wish to use this content in any manner, you need written permission. Contact Lisa Shea for details.