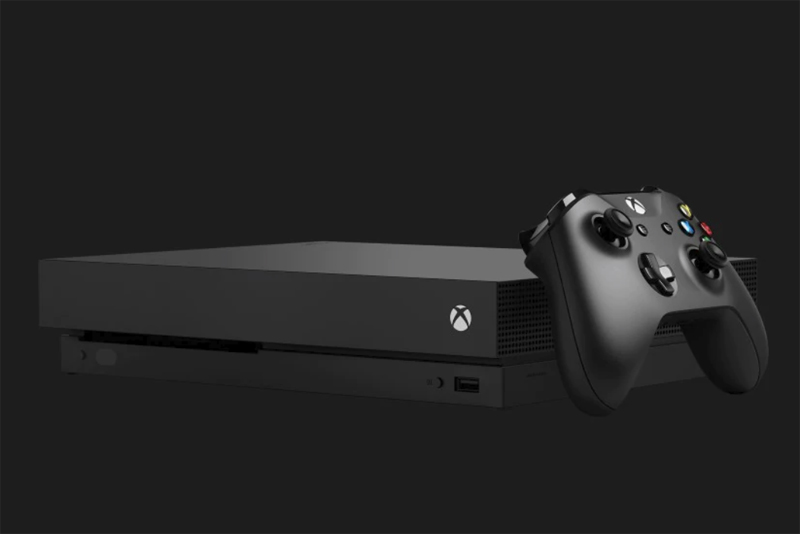 Do some roleplaying and explore new worlds with your XBox.
Advent Rising - XBox


Advent Rising features a story by Orson Scott Card, and music by the Mormon Tabernacle Choir. Talk about a game with great promise.
Assassin's Creed Brotherhood


A game that can be described as "Assassin's Creed 2.5", Assassin's Creed: Brotherhood takes the basic gameplay, graphics, and setting of AC2 and adds a bunch of new features and content for a whole new city.
Assassin's Creed III


Assassin's Creed III brings the Assassin's Creed world into revolutionary times in the United States. You play as a half-Native-American assassin, talking with Paul Revere and other historical figures.
Assassin's Creed Review / Walkthrough


A stealth game set in the time of the Crusades, Assassin's Creed takes the basic concepts of "stealth games" and adds many more realistic and dynamic features to it.
Bard's Tale XBox


I remember playing the original Bard´s Tale game - it was a game I loved and played for months and months. This new version features the brilliant acting of Cary Elwes of Priness Bride frame!
Blue Dragon - Xbox 360


The first game by Mistwalker Studios, the new project of Final Fantasy creator Hironobu Sakaguchi, Blue Dragon also features art by Dragonball/Dragon Quest artist Akira Toriyama and music by Final Fantasy composer Nobuo Uematsu. Does this all-star lineup lead for a quality game?
Crackdown XBox 360


Crackdown is a cel-shaded sandbox style fighting game in the style of Grand Theft Auto and Saint's Row - but this time you're on the side of justice. Sort of. Best of all, you get into the free beta of Halo 3!
Dreamfall - The Longest Journey


Dreamfall - The Longest Journey is the sequel to the original adventure game named The Longest Journey. This game is more like participating in a 10 hour movie than playing a game, and your primary goal is to watch cut-scenes, solve a puzzle or two, and run on gathering quests.
Enclave


First, the plot. You´re in a medieval village. A giant chasm has split you (the "good guys") from the Outlanders (the "bad guys").
From Russia with Love


I love James Bond games. It's really interesting that this latest game release is from a movie of the 60s, with the original great Sean Connery in the main role.
Gun - Gunslinging Old West


Gun for the XBox lets you become Colton White, the 20-something gunslinger who is out to avenge his father while tracking down a mysterious object.
Indigo Prophecy


Indigo Prophecy deserves kudos for thinking outside of the box. This merges an adventure game, a thrilling crime drama and reflex action together. Unfortunately, the results are a bit sporatic.
Just Cause


In the style of Saint's Row and Grand Theft Auto, Just Cause lets you free a stereotypical Caribbean island from a drug-lord-connected corrupt president.
Kameo - Elements of Power XBox 360


I really wanted to like Kameo - Elements of Power. Compared to the other release titles for the XBox 360, this one seemed relatively light and friendly.
Kingdom Under Fire : Circle of Doom


A radical departure from the rest of the Kingdom Under Fire series, "Kingdom Under Fire: Circle of Doom" changes the series from a RTS game with some hack-and-slash elements to a pure hack-and-slash.
LA Noire Review


LA Noire puts you in the hard-scrabble world of a Los Angeles detective. There are stars to question, witnesses to badger, and the dark, grimy, gritty underworld to deal with. How does it hold up?
Lego Lord of the Rings Review


I adore the Lord of the Rings series, and I adore the Lego video games. I am thrilled that the combination of the two is spectacularly fun.
Lord of the Rings: The Fellowship of the Ring


A new Lord of the Rings RPG is out for the PS2, XBox and other platforms. This one is based on the FIRST BOOK. How well does the first book in the trilogy translate to a role playing game?
Malice - Girl Power Game


Malice was supposed to be released back in 2001, as a platformer in the style of Ratchet and Clank. When it finally came out in 2004, it had become dated, but still fun.
MechAssault 2 Lone Wolf


MechAssault 2 Lone Wolf brings us yet another game of fun robot driving. You get a wide range of robots, as well as a few types of gameplay.
Mortal Kombat Shaolin Monks


Mortal Kombat continues in its series of bloody death matches with Mortal Kombat - Shaolin Monks. However, this game is more adventure a la Gauntlet.
Nightcaster


I´m a big fan of RPGs, especially those involving magic. I was disappointed with Nightcaster, though, and recommend this as a rent-first game for the XBox.
Ninja Gaiden Review


Ninja Gaiden has gorgeous graphics, and lets your ninja character move from rural villages to the halls of a techno air ship.
Overlord 2


Overlord 2 is very much like the original Overlord, which is great news to lovers of that fantastic games! The wry humor, the teeming minions, and the delightful town-taking-over adventures abound.
Peter Jackson´s King Kong - XBox 360


This game is clearly associated with the 2005 movie. How can we tell? The full name of the game is Peter Jackson´s King Kong - The Official Game of the Movie. Subtle!
Phantasy Star Online


Phantasy Star Online is out for XBox Live. You can play single player and enjoy the challenges, or go online and play with up to four other players.
Tenchu - Return from Darkness


Tenchu is a great series, but they like to be confusing. Tenchu Return From Darkness on the XBox is really just a port of Tenchu 3 Wrath of Heaven on the PS2.
The Chronicles of Narnia


In the XBox version of The Lion, The Witch and The Wardrobe movie, the game mixes in video footage from the movie with action game fighting, coin collecting and obstacle climbing.
The Godfather - XBox 360


Talk about the ultimate in mob stories. The Godfather, a top selling book of all time, spawned a triology of culture-affecting movies. The video game brings you into this same rough, complex world.
Thief 3 - Deadly Shadows


Looking for a challenging game that tests your mind and your reflexes? Thief 3 rewards stealth and strategic thinking with glory and loot!
Transformers the Game


Transformers The Game might seem like a perfect fusion of action-movie sci-fi fun with a Grand Theft Auto free-roam map style. Unfortunately, the game really needed a few more months in development before it could be called finished.
True Crime - Streets of LA


Fans of Grand Theft Auto and The Getaway have a treat in store for them. The landscape of True Crime, set in Los Angeles, is a full 250 square miles. That´s 10 times bigger than Vice City!
Editor's Picks Articles
Top Ten Articles
Previous Features
Site Map
Follow @lisavideogames
Tweet
Content copyright © 2018 by . All rights reserved.
This content was written by . If you wish to use this content in any manner, you need written permission.
Contact Lisa Shea for details.