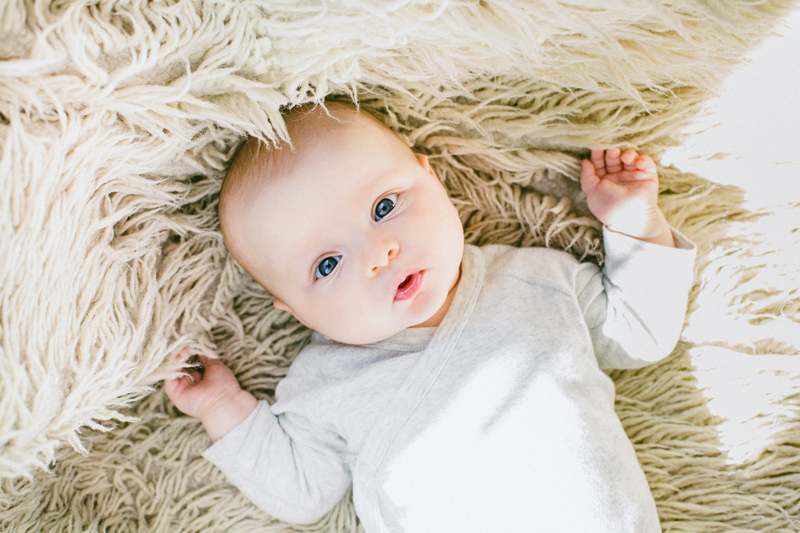 If you're like most people, your initials have no obvious significance. They don't spell anything, don't sound like anything, and don't stand for anything. They're just three random letters that make up your monogram.
But there are many 3-letter combinations out there that
aren't
meaningless. They evoke specific images or feelings by forming words, near-words, abbreviations and acronyms. Some of these initials have positive associations (CEO, GEM, WIN, OK). Others have negative associations (PIG, ROT, SOB, PU).
Studies have shown that one's initials carry a certain psychological weight. For instance, all other factors being equal, a child with the cheerful initials JOY may end up having higher self-esteem than a child with the lowly initials MUD.
For this reason, it's wise to steer clear of potentially burdensome initials when naming a baby. One easy way to do this? Just think about it. :)
What letter will the baby's surname start with? Now think of two- and three-letter words that end with that letter. Are there any really bad ones? Avoid them as you construct a name.
For example, if the baby has the surname Ellis, his/her initials will end with E. In this case, three-letter initials to avoid should include APE, DIE, IRE, PEE and WOE.
In general, you'll want to watch out for initials that:


Spell not-so-flattering words, like BUM, DUD, DUM, ILL, MAD, POX, RAT, and SIN.


Sound like not-so-flattering words, such as DED and SIK.


Double as unappealing abbreviations, including KKK and UFO.


Have slang meanings. HOG may be slang for a Harley-Davidson motorcycle, but it's also a pig. ICE may be slang for diamond, but it's also slang for methamphetamine.


It might help to use a book of crossword solutions or an abbreviation reference. Books like these will feature long lists of two- and three-letter words for you to skim through.
And, if you're so inclined, now would also be a good time to identify some
good
-- or at least neutral/notable -- initials that you might want to specifically aim to give your baby. For the surname Ellis, for instance, you could think about ACE, BEE, ODE or ONE. Name-initials like JOE could be fun as well (especially if the baby's first name happens to be related, e.g. Joseph or Joel!).
This site needs an editor - click to learn more!

You Should Also Read:
Omitting the Middle Name
Baby Name Rhythm Method




Related Articles
Editor's Picks Articles
Top Ten Articles
Previous Features
Site Map





Content copyright © 2023 by Nancy Man. All rights reserved.
This content was written by Nancy Man. If you wish to use this content in any manner, you need written permission. Contact BellaOnline Administration for details.