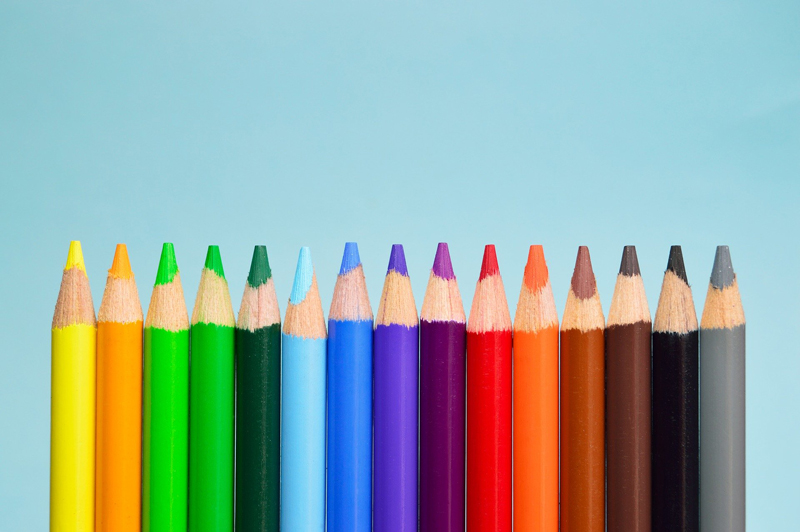 November is a perfect month to study Native Americans! Here are some great facts and a fun art project that represents the Navajo tribe and culture:


-The Navajo Indians live in the "Four Corners" region of the United States, Arizona, New Mexico, Utah, and Colorado. Many Navajo people still live in this area today. Many Navajos live on a reservation, which is essentially land that belongs to them and is under their control.

-The Navajo Nation has its own government, laws, police, and services, just like a small country. The Navajos are also citizens of the United States, however, and they must obey American laws. In years past Navajo tribes were led by its own chief, who was chosen by a tribal council. A Navajo chief was regarded as a tribal chairman, however, rather than a king or ruler. Today the Navajo Nation is led by both a president and a tribal council, which all of the people in the tribe elect.

-Navajo people lived in homes called hogans, which are traditional earth houses. A hogan is made of a special wood framework, which is then packed with clay into a dome shape. The door always faces east. The thick earthen walls insulate the hogan from winds and inclement weather. Today most Navajo people live in modern houses and apartment buildings. Hogans are still built and used for religious and cultural purposes. However, some older Navajos still prefer to live in traditional hogans.

-Navajo artists are famous for their colorful woven rugs, pottery, baskets, silver jewelry, and sand paintings. Today's art project will be a Navajo Sand Painting!

Here are the instructions:

Materials Needed

black construction paper
12" circle templates
scissors
white crayons
paint brushes
glue, thinned
water, for rinsing brushes
pie tins (one for each color of sand)
colored sand

Directions

We will be using the circle as a symbol of the sun and the moon, which represented life and wholeness to the Navajo tribe. First, trace the circle template onto the black paper. Cut out the circle. Now, draw your design with the white crayon to fit inside the circle. Be sure to draw the shapes large enough to to utilize all the glue and sand. After your design is drawn, paint one area with the glue. Right after the glue is applied to the picture sprinkle one color of sand over that area. Bend the circle and shake the excess sand back into the pie tin to save the sand and eliminate wastefullness. Repeat this process with each color until your design is complete. Be sure not to fill in the negative space, as your design will get lost if is surrounded with sand.

Here are some wonderful books about the Navajo tribe, as well as sand art resources:







Related Articles
Editor's Picks Articles
Top Ten Articles
Previous Features
Site Map





Content copyright © 2022 by Alissa Moy. All rights reserved.
This content was written by Alissa Moy. If you wish to use this content in any manner, you need written permission. Contact Denise Oliveri for details.