Jewel School Basic Wire Wrapping DVD Kit - Review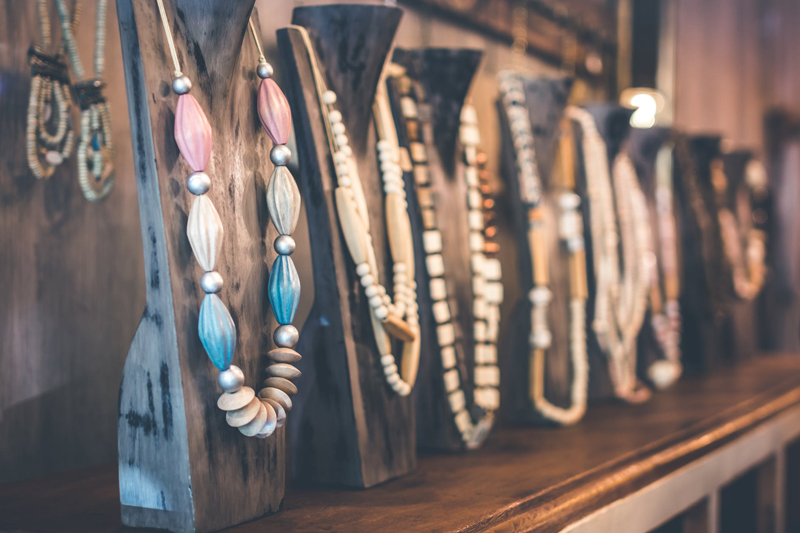 Jewelry Television is one of the leading home-shopping networks in the United States. It provides 24-hours of live jewelry-shopping programming (television and Internet) each day, with recognized industry experts serving as program hosts. The network encourages its viewers and customers to learn about jewelry and gemstones by offering the advice of expert gemologists on its shows, and with a free Learning Library on its website (link at end of article).
Now Jewelry Television has expanded its educational role by introducing a series of jewelry-making DVDs and kits. Their first release, Basic Wire Wrapping, features three detailed lessons by wire-jewelry designer and instructor Dale Armstrong. (You've probably run across Dale's projects in your favorite beading magazines.)
The DVD is available for purchase by itself, or as part of an elaborate kit that contains all the tools and supplies you need to work through the lessons. My kit arrived neatly and professionally packaged with three pairs of wire-working pliers in a roll-up case, a pair of side-cutters (also called angle cutters), a roll of 1/4-inch quilter's tape, a long metal ruler, a washable polishing cloth, a little metal pin-vise, a Sharpie pen, a big mouse pad (to use upside-down as a working surface), cabochons and tumbled stones, and sterling silver wire, ear wires, and chain.
The pliers and side cutters are perfect for beginners; they're not top-of-the line in quality, but they're sturdy and the jaws are smooth and well-formed. The metal ruler is of excellent quality, with easy-to-read markings in inches on one side and centimeters and millimeters on the other. I was also pleased with the gemstones selected for my kit. They included onyx, rose quartz, beautiful jaspers, and even lapis, in many shapes and sizes.
The DVD itself is professionally presented and very well done. When you open the DVD case, you'll see that it contains a sort of cheat sheet in addition to the disc. The sheet provides a list of needed tools and supplies and written, step-by-step instructions for the three projects on the DVD. It will come in handy after you've watched the video and need a quick refresher.
The video begins with a menu that includes four selections: Introduction, Wrap a Rock, Wrap a Pendant, and Wrap Earrings. In the introduction, Dale Armstrong talks about her background and shares some examples of completed projects. The first project, Wrap a Rock, is the simplest of all three projects and the one you should work through first.
In Wrap a Rock, Dale describes in detail all of the required tools and materials, and she talks about some additional, optional items you may want to have on hand (one of which is a magnifier, which truly will lessen the strain on your eyes as you work). Her demonstrations of how to use the tools correctly and ergonomically are fantastic.
I noticed right away that the videography was done with a focus on providing clear close-ups of Dale's hands as she worked. This is extremely helpful for learning techniques that involve very subtle, small-scale adjustments to the wire. If you ever feel like you missed something, rewinding and replaying these little close-ups will get you going again.
Following Wrap a Rock, Dale walks through the Wrap a Pendant project, where you will learn the basic technique for creating a wire bezel and setting for a cabochon. Dale does an excellent job explaining the process, which includes determining how much wire to use for a given stone and how to measure and mark your wire for best results. She completes the project by demonstrating how to make a variety of flourishes for the top of the pendant (at the bail), and optionally how to make extra wire at the bail "disappear."
The final project, Wrap Earrings, is a pair of set-cabochon earrings with especially ornate, lacey flourishes at their tops. Dale explains the special challenges of creating earrings and how to overcome them.
Overall I was very impressed with this first Jewel School DVD. I found Dale Armstrong to be not only knowledgeable, but personable and an excellent communicator. She answered all of my questions about wire-wrapping rocks and cabochons, and I enjoyed her discussion of artistic design along the way.
Happily, the video is not full of advertising for Jewelry Television, even though the network sells a selection of cabochons and basic wireworking tools through its website. This is a real jewelry-making lesson video by an experienced instructor.
Considering the high quality of the video and instruction on this DVD, its price is certainly reasonable. If you're just starting out and don't have the required supplies on hand, I recommend purchasing the kit package. You will likely spend just as much or more on supplies alone if you purchase them independently.
The only suggestions I have if you decide to purchase the DVD and work through the lessons are these:
1. In addition to the required and optional supplies listed on the DVD, consider having a notebook, ball-point pen or pencil, and calculator available while you work. They will come in handy for recording and calculating measurements.
2. Don't let your mind wander during the video when a narrator voice-over is played (a voice that is obviously not Dale's). This is done sometimes during transitions within a lesson, or to direct you to repeat steps using techniques you've already learned. Occasionally they include essential, non-obvious information (such as how to tighten up loose wires at the end of the Wrap a Rock project.)
Jewel School's Basic Wire Wrapping is available for purchase on the Jewelry Television website, where you can also view some sample video clips.
To browse Jewelry Television's current selection of semi-precious gemstone cabs, visit their loose gemstones category. and search for "cabochon."
To see their entire collection of jewelry making supplies, click here
.
---
Chris Franchetti Michaels is a writer and jewelry artisan specializing in beaded designs, wire work, and metal fabrication. She is the author of the books Teach Yourself Visually: Jewelry Making and Beading, Beading Quick Tips, and Wire Jewelry Quick Tips. Visit her website BeadJewelry.net for more jewelry-making help and inspiration.
You Should Also Read:
Jewelry Television Learning Library
Making Colorful Wire & Beaded Jewelry - Book Review
Crochet and Knit Wire Jewelry - Book Review


Related Articles
Editor's Picks Articles
Top Ten Articles
Previous Features
Site Map





Content copyright © 2023 by Chris Franchetti Michaels. All rights reserved.
This content was written by Chris Franchetti Michaels. If you wish to use this content in any manner, you need written permission. Contact Susan Mendenhall for details.