Oh So Many! How to Choose the Right One.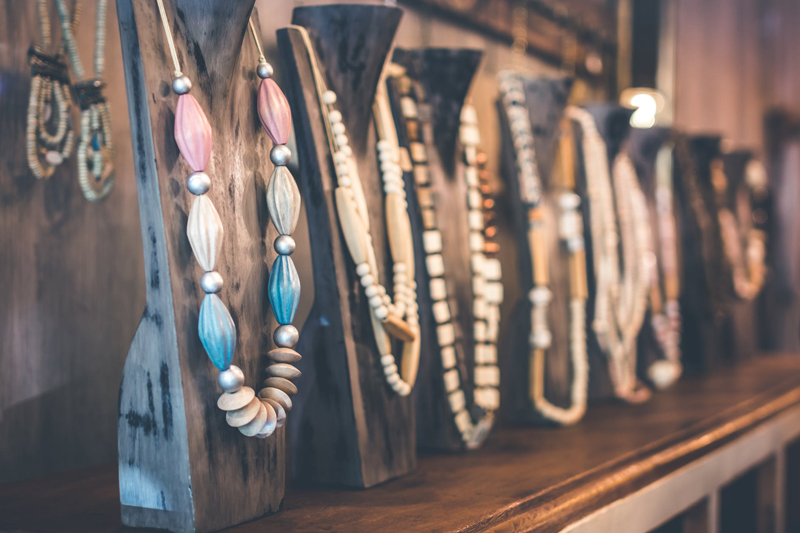 Files are one of the most common tools used by jewelry makers. They come in all shapes, sizes and cuts. But how do you choose the right file? Before you shop familiarize yourself with the terms and types to understand what will work best work for you.
Files work by cutting fine amounts of material from a work piece and are used to shape, smooth, and form your piece. The cut of the file refers to how fine its teeth are. A single cut file has one set of parallel teeth while a cross-cut has a second set of teeth. Single cuts are coarser than double or cross cut files. Jewelers working in metal most often use cross or double cut files.
Files are defined from roughest to the smoothest, ranging from 00 to 6.
When using files, always move in a direction away from you and use a support, such as a bench block, to support your filing. This helps achieve even cuts. The file only cuts in this forward movement. Start with the tip of the file against your piece and move along to the end of the file with smooth consistent forward strokes Filing begins with the coarsest cut to the smoothest cut.
The types of files most often used by metalsmith jewelers include hand, needle, riffler and diamond files.
Learn all you can about files by knowing types and shapes.
Types of Files
Hand Files
– These are usually 8 inches long and 5/8 inches wide. You can purchase these individually or in a set. They are used for a wide range of work that requires removing metal for shaping, smoothing, or finishing. The long narrow tapered tang at the base of the file allows it to be fitted into a handle. You can also secure your file in a vise and work with both hands on your metal.
Needle Files
– Needle file are about 4 inches long and 3/16 inches wide. Most often these are sold in sets of 8 or 12. Each file has a different shape to work with curves, corners, flat surfaces, etc. Needle files are used for smaller work such as jewelry or components of a larger piece.
Diamond Files
- This type of file has small particles of industrial diamonds embedded in the surface. These are usually used on fragile materials such as stones, glass, or very hard metals.
File Shapes
Flat
– Teeth on both flat sides and one edge. Used for finishing flat surfaces.
Half round ring
– Teeth on both sides. File tapers to a point with one flat and one low-domed side. Great file for filing inside of ring shanks, flat and curved surfaces.
Half round
- Teeth on both sides are tapered to the point with a flat and a domed side. Used for flat, curved and inside of large ring shanks.
Round or rat tail
- Teeth are all around, the file is narrow and tapers slightly. Used for holes or cleaning out tubing or round curves in your metal.
Triangle
– Triangle shape has teeth on all three sides. Used for filing point prongs, sharp angles and folds and indentations in the metal.
Square
– Teeth on all four sides and slightly tapers. This is used for filing flat and straight angles.
Double half round
– Teeth on both sides. Both sides are domed half round areas for filing curved surfaces.
Barrette
- Teeth on broad flat side with edges that taper inward and file tapers to a point.
Files should be stored carefully so the teeth do not rub against hard surfaces. This can damage the teeth on your files. You should also clean the metal out of your teeth periodically. Card Files and file brushes are a few the tools used to clean files. My advice is to start with a few basic files such a flat, round, and half round needle file, or a small set of needle files, and a flat #2 cut hand file. Work on different shapes and towards varying degrees for smoothness. As your skill set expands you will know which files work best for you. Good luck and happy filing.
Browse Through My Shop at my Handcrafted Jewelry


Related Articles
Editor's Picks Articles
Top Ten Articles
Previous Features
Site Map





Content copyright © 2023 by Susan Mendenhall. All rights reserved.
This content was written by Susan Mendenhall. If you wish to use this content in any manner, you need written permission. Contact Susan Mendenhall for details.