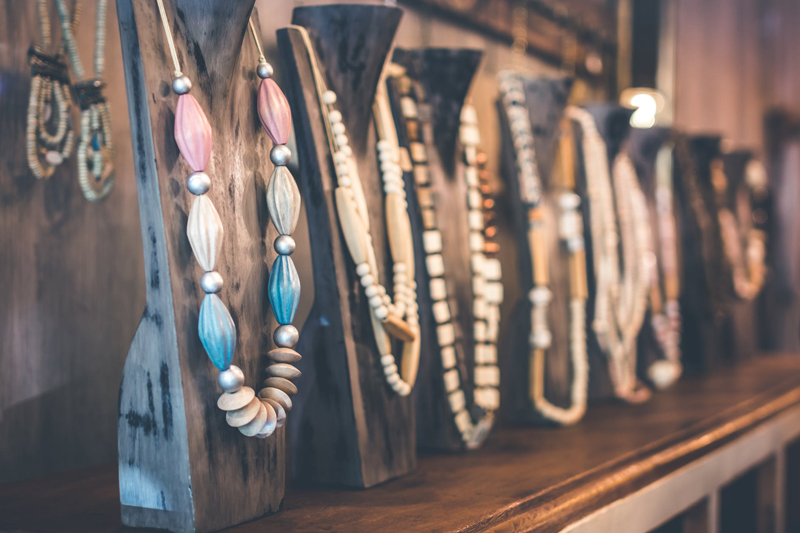 Rocks On: Zircon's got the blues

Though the vivid blue hues of zircon are what's popular right now, the gemstone also can come in varieties of yellow, green, red and reddish-brown.

One of the common trends that seems to apply to most colored gemstones today is an increase in price.

While this may make certain stones unattainable for some consumers, the upward price trend does have a silver lining--it allows other gemstones that offer similar colors, looks and/or a more affordable price point to come into the limelight.

Enter zircon, which has been finding its way to the forefront over the past couple of years. While it used to be more of a collector's item, particularly the red and green stones, the gem has much more of a mass market appeal today.

Ken Ivey of Ivey Gemstones said for a long time zircon held more appeal for gem connoisseurs, especially when it came to the buyers attending the Tucson gem shows. "But," he notes, "in the last two years, we've seen a huge number of designers looking into it. We see it now as being more mainstream."

As more and more buyers start diving in to the many colors and high quality of zircon, the company's business dealing in the gemstone has skyrocketed.

"Three years ago, if we sold 50 in a year we'd be lucky," Ivey said. Now, they're doing 20 times that, for what he referred to as "good-sized stones," gemstones weighing at least 5 carats.

With its brilliance and multitude of colors, zircon can provide an alternative to stones such as tourmaline, spinel and even morganite.

Color story
Zircon doesn't seem to be having quite as many supply issues as a few other colored gemstones, especially when it comes to the smaller sizes.

Simon Watt of gemstone wholesaler Mayer & Watt said that they've seen a mostly consistent supply of fine quality blues out of Cambodia. He also noted that the Tanzanian material has been pretty consistent as well, though price for that hasn't been as stable because of its popularity. The stones, which can come in browns, peaches and pinks, sell well for them because the neutral shades are very wearable.

Yet Eric Schwotzer of Penn Gem International told National Jeweler that while supply and price may be stable for smaller sizes of zircon, larger pieces of fine material are snapped up quickly due to a smaller supply as price increases. Ivey, too, noted there's less rough material coming out of both Africa and Cambodia, with higher prices for both.

While supply certainly plays a role, when it comes to zircon a lot of the pricing also depends on color.

Zircon's story is much like topaz, in that the most popular color for the stone in the market today is blue.

Meanwhile, purple and red zircon gemstones are really rare these days, as are the bright greens, and Ivey is seeing the price running about four times as high for those, per carat, as the blue and colorless.

Ivey Gemstones also has seen the popularity of bi- and tri-color zircon stones go way up, appealing to costumers looking for something more unique than the blues. Most of these, too, have been heated to achieve the color difference.

Interestingly, browns have picked up in demand for him, with the earth tones and neutrals being used more and more in men's jewelry. "We've sold a lot to designers who are making men's rings," he said.

Building for the future
One of the gemstone's biggest issues today is that consumers hear the word "zircon" and often confuse it with cubic zirconia.

"This is how I tell people to sell it: Before you even say the word 'zircon,' say 'natural,' otherwise they will think of cubic zirconia," Watt said.

But as zircon appears on the market more and buyers continue to educate themselves about the value of the stone, there are many new opportunities popping up with its pricing, color variety and brilliance.

"A lot of jewelers are looking to expand their horizons, and zircon can provide an affordable opportunity to do so," Ivey said, adding that this is especially true for custom design, as zircon goes well with a bold, unique setting.

He also said that the stone is appealing to people who are looking for brighter stones in fashion rings or color in their wedding rings, especially for second marriages.

With so many new opportunities presenting themselves for zircon, it seems as though the only way for the gemstone to go from here is up.

"It's a really underrated stone but we feel good about the direction it's heading in," Ivey said.

Originally Published In "National Jewelry Daily News"
July 13, 2015
By Brecken Branstrator


Related Articles
Editor's Picks Articles
Top Ten Articles
Previous Features
Site Map





Content copyright © 2023 by Susan Mendenhall. All rights reserved.
This content was written by Susan Mendenhall. If you wish to use this content in any manner, you need written permission. Contact Susan Mendenhall for details.