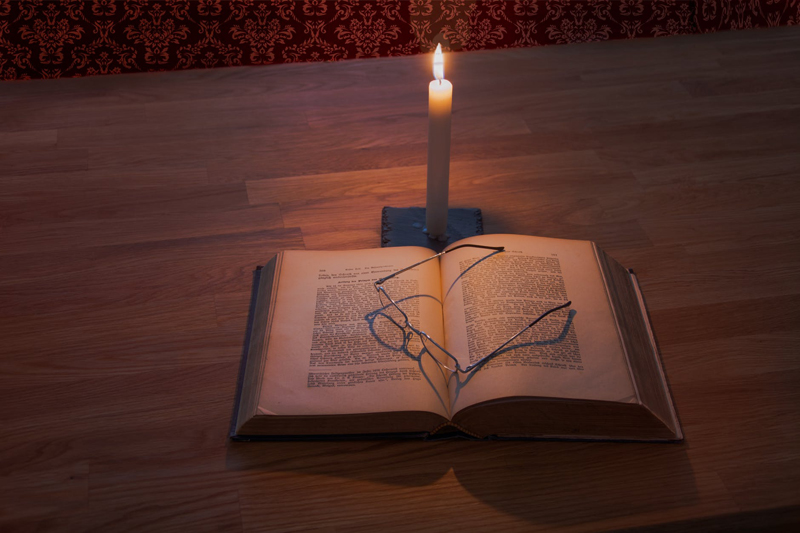 As one family deals with an unexpected death, a nearby family contends with the horrifying dreams of a young teen. Caitlin Neuman's parents and twin sister died in a horrific car accident years earlier. Now the teen's frightening dreams of a car accident on a snowy highway bring back the pain of the tragic loss.

However, these current dreams seem different somehow. Is she reliving the fatal accident she had escaped, or is her mind showing her a very different scenario? Can this just be a series of bad dreams or does the dream possibly lead to an accident she can still prevent?

Now living with her Grandma Olivia, Caitlin turns to the one person she believes can help her decipher the confusing dreams. She turns to her housekeeper's husband, retired Baltimore detective Paco LeSoto.

In the meantime, Delylah, the not so grieving widow of a heart attack victim has quickly remarried. After all, the four-time widow knows from experience the local Parents without Partners provides the perfect place to pick her next husband.

As Paco and his wife Molly undertake the mystery behind Caitlin's dreams, they find more than they expected – a tie to Delylah's new husband, a tragic case of mistaken identity years ago, and a family unit so fractured it may not survive.

Paco and Molly are quite a team. Molly's propensity to fracture the English language confuses some and amuses others. Said with a smile, Paco affectionately calls her idiosyncrasies "Mollyprops." As shrewd as she is short, round, and kind-hearted, Molly makes a formidable sidekick as Paco sorts through numerous clues, less than cooperative bystanders and a growing list of suspects. In the end, Paco and Molly are able to set Caitlin's mind at rest.

Husband and wife writing team, Rosemary and Larry Mild, have created protagonists who are thorough in their detection while soothing in manner. Paco and Molly are both more than capable to solve the mystery as they work together much as we presume do the Milds.

Boston Scream Pie has a much greater depth than the title would suggest. Although humor has its place in this novel, the storyline is serious. It is easy for the reader to be caught up in the anger, jealousy, and hatred of a newly formed family quickly falling apart before they can begin to bond.

The increasing darkness of the story is softened by the loveable Molly. This third book in the series brings a welcome and delicious offering of murder and mayhem to the table, along with several of Molly's mouth-watering recipes.

New readers will quickly want to seek out the first two books, Hot Grudge Sunday and Locks and Cream Cheese, and fans will certainly want to keep an eye out for the next installment. Enjoy this mouth-watering feast of a mystery series.






You Should Also Read:
On What Grounds
The Ghost and Mrs. McClure
The Ghost and the Femme Fatale


Related Articles
Editor's Picks Articles
Top Ten Articles
Previous Features
Site Map



Follow @MysteryBooksEd
Tweet



Content copyright © 2022 by Edie Dykeman. All rights reserved.
This content was written by Edie Dykeman. If you wish to use this content in any manner, you need written permission. Contact Edie Dykeman for details.