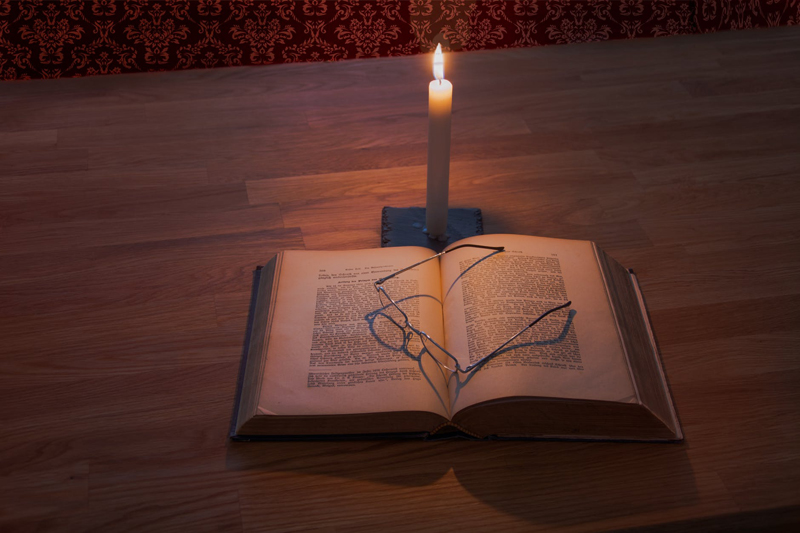 Cozy mysteries include numerous themes such as culinary, herbal, cats, B&B´s and more. Authors often write a series of stories in their particular topic.
A Bad Day's Work Review


TV news phtographer Lilly Hawkins knows her job is on the line, so she does her best to scoop every other news agency around - unfortunately with disasterous results.
A Cup of Jo Review


As Uncommon Grounds gourmet coffee shop owner Maggy Thorsen prepares for the grand opening at her new location, the body of her missing events planner shows up at the bottom of an inflated coffee cup when the advertising display accidently comes crashing down.
A Deadly Draught Review


Hera Knightsbridge is accused of killing her next door neighbor and fellow brewmaster, and must join forces with her ex-boyfriend in order to clear her name.
A First Date with Death Review


After losing her job and her boyfriend, Georgia Thornton dares to look for love by staring in a reality show call Love or Money. Now she wonders if she is going to live long enough to enjoy the fruit of her success.
A Job to Kill For Review


Can this tireless mother of three, doting spouse of a plastic surgeon, and talented interior designer to the stars solve the mysterious death of her latest client before the LAPD hauls her to jail? Find out in this fresh new Lacy Field novel.
An Unthymely Death Review


A wonderful collection of mystery stories, herbal lore, recipes, and crafts from the world of Pecan Springs and the China Bayles herbal mystery series.
Angel's Advocate Review


Beaufort and Company find themselves in the midst of a haunting set of circumstances in this fabulous paranormal cozy mystery series by Mary Stanton.
Avoidable Contact Review


Racecar driver Kate Reilly has high hopes for her team in the 24 Hours of Daytona endurance race, but someone else has a sinister plan to prevent a win before the race even starts.
Basic Instinct Review


When Eve Angelotta finds out her grandmother was invited to join a secret culinary society, she enlists her cousin Landon to help her keep their grandmother safe. In the meantime, their sous chef is killed and Eve wonders if the two situations are connected.
Bedeviled Eggs Review


As the Cackleberry Club gals are preparing for Halloween, Chuck Peebler is struck down as he is leaving the club. Who would want the lead mayoral candidate dead, and why?
Beyond Belief Review


Emily Castles was offered the job of future crimes investigator. She agreed to spend the weekend in Torquay to learn more about what was involved, but wondered whether she was going to make it home alive.
Billionaire Blend Review


A strategically placed car bomb threatens the lives of Clare and her baristas at the Village Blend. But who was the real target? Clare sets out to find the truth with surprising results.
Blackwork, A Needlecraft Mystery, Review


When the owner of a popular microbrewery is accused of killing the town drunk who accused her of being a witch, local sleuth and owner of the Crewel World needlework shop is soon on the case in this Halloween-themed cozy mystery.
Bleeding Hearts Review


When the Pecan Springs high school principal asks China to look into anonymous and shocking accusations regarding the conduct of the schools' beloved football coach, China uncovers far more than she anticipated and closer to home than she ever expected.
Boston Scream Pie Review


A serious and surprisingly humorous look at how the horrific dreams of a teenager are unexpectedly tied to a newly formed dysfunctional family.
Braking Points Review


When Kate Reilly and a visiting NASCAR hero get tangled up during an important race, Kate is vilified for her role in the wreck. When death threats lead to bodies of those close to her, Kate decides to do her own investigating before she ends up in the morgue.
Bundle of Trouble Review


How does having a baby and solving a murder lead to a possible new career? Kate Connolly searches for the answer in this debut Maternal Instincts mystery.
Bye, Bye Love Review


Cat DeLuca was jogging when she tripped over a faceless body. While calling police, someone hit her over the head and stole the body. Angry the police won't take her seriously, she decided to solve the case with the help of a couple friends and family members.
Cat's Claw Review


When a prominent citizen of Pecan Springs is arrested and the local computer repair shop owner seems to have committed suicide, Police Chief Sheila Dawson has her hands full when she finds out the two cases may be related.
Clawed Review


Event Planner and private investigator Ginny Mallard was determined to find out who left the dead body in the location where she was to meet her new client, and tried to set her up for the murder. The more she and her friend Teddy dug up clues, the more she realized she was the next target.
Dead Man's Switch Review


When novice racer Kate Reilly arrived at the track looking for a permanent ride, little did she know it would be over a dead body and she would be at the top of the suspect list.
Dead to the Last Drop Review


Clare Cosi is in Washington, D.C. to open up a new Village Blend location. Traffic is slow until a young woman joins the jazz group, and life-threatening when Clare finds out the young woman is the daughter of the President of the U.S. and Clare is accused of murder.
Death by Autopsy Review


Pathologist Toni Day prepared to perform an autopsy on a nurse in her hospital who was killed in an automobile accident. Suddenly the nurse came back to life on the autopsy table. A short time later the nurse's twin sister threatens to sue Toni, her department and the hospital for wrongful death.
Death Goes Postal Review


New book store owners Dan and Rivka Sherman find themselves immersed in an unexpected mystery with ties to the previous owners, one that puts their lives in grave danger.
Death in the 12th House Review


Someone is killing off aging rockers beloved by their longtime fans. Astrologist/Detective David Lowell is hired by the daughter of the latest victim to find the killer.
Death Takes a Mistress Review


Annapolis, MD bookstore owners, Dan and Rivka Sherman, are drawn into an intriguing mystery when a young woman appears on their door step looking for work and a place to live. As the Sherman's search for the truth, twists and turns in the case bring them closer to a killer bent on remaining free.
Decked with Folly Review


The staff of Pennyfoot Hotel is busy decorating for the upcoming Christmas holiday until a former employee lands facedown in the duck pound.
Defending Angels Review


A charming and quirky cast of characters will thoroughly entertain cozy mystery lovers in this haunting debut novel from the Beaufort and Company paranormal series.
Delicious and Suspicious


A popular Memphis BBQ restaurant was on the short-list for its own show on the prominent Cooking Channel until someone killed the food show's scout before she could write a bad review. Now, owner Lulu Taylor must find the murderer in order to clear her name.
Dial Emmy for Murder


As soap star Alexis Peterson begins to present an award at the Daytime Emmys, her missing co-presenter suddenly makes an appearance. The next thing Alexis knows, she is investigating yet another murder with the handsome detective Frank Jakes planted firmly by her side.
Did Not Survive Review


After her boss was seemingly mauled to death in an elephant enclosure, zookeeper Iris Oakley seeks to find out who committed murder, and why they are now after her!
Dixie Divas Review


First cousins Trinket Truevine and Bitty Hollandale are in a bit of a mess when the body of Bitty's ex-husband ends up in her hall closet. Can the Dixie Divas find out why his body keeps showing up in odd places before the local police throw away the key to Bitty's jail cell?
Doggone Christmas Review


Pet sitter Polly Parrett gets tangled up in love and murder when in reality she is just trying to be helpful
Double Strike Review


Davis Way is planning her wedding to Bradley Cole, but before they can make it to the altar the Bellisimo Resort and Casino goes up in flames, a body is found in the Casino, and it looks like Davis may still be married to her ex-ex-husband.
Drop Dead Divas


The bawdy Dixie Divas are back and in fine spirits until they get too deeply involved in a murder investigation that hits a little too close to home.
Eggs in a Casket Review


Suzanne and Toni find an unexpected body in a grave that was dug for someone else. Suzanne assists Sheriff Doogie as they try to piece together an odd assortment of clues that lead to a climatic finish.
Endangered Review


When zoo keeper Iris Oakley is called out to a remote Washington State farm after a drug bust, little does she know the danger she puts her family and friends in after the rescue of exotic animals.
Espresso Shot Review


What would you do if your ex-husband's bride-to-be suddenly became a target for a crazed killer? If you are Clare Cosi, you make sure the wedding goes as scheduled.
Fiber & Brimstone Review


Memory Mine owner Carmela Bertrand and her friend Ava are working on a giant monster puppet for a Halloween parade in New Orleans when a friend of theirs is accused of murder. Carmela and Ava are convinced their friend has been framed and set out to prove he is innocent.
Going to the Bad Review


Lilly Hawkins was running the assignment desk at KJAY TV when she was surprised to hear an ambulance and backup called to her home address. What follows is a harrowing investigation that may be her last.
Gossamer Ghost Review


Carmela Bertrand, owner of Memory Mine Scrapbook shop finds herself once again involved in a murder when she finds a body outside her shop. Against the wishes of her friend, Detective Edgar Babcock, she can't help but search for the killer.
Holiday Buzz Review


In the midst of the Great New York Cookie Swap, Clare Cosi feels compelled to find out who is killing off assistant bakers.
Holiday Grind Review


When Santa fails to show at the latte tasting party he inspired, Clare Cosi heads out into a snowstorm only to find him gunned down in a nearby alley. Who killed Santa, and why was he on someone's naughty list?
Holly Blues Review


While China Bayles prepares for Christmas and continues to get used to the addition of her niece to the family, an ill wind blows Brian's mom into the mix. China and Mike reluctantly get involved when danger and bodies hit too close to home.
Hot Grudge Sunday


Paco and Molly are on their honeymoon. Unfortunately, when a series of accidents happen on their luxurious site-seeing trip, the loving couple are drawn into the mix.
Hot, Shot, and Bothered Review


Lilly Hawkins, a TV news photographer out of Bakersfield, decides to follow a coroner's van up the mountain rather than head for safety from a raging forest fire, with shocking results.
Just You Wait Review


Private Detective David Randall and his Grace Street friends are busy with several interesting and challenging projects including the disappearance of a well-known local character actor, a missing beauty cosmetics partner, shoplifters stealing unexpected items, and much more.
Karma's a Killer Review


Yoga instructor Kate Davidson finds not everyone is as excited to teach yoga for dogs as she is. In fact, a fundraiser for a local animal rescue shelter turns deadly, and Kate is determined to find the murderer.
Killer Crab Cakes Review


Phyllis Newsom's relaxing getaway as house sitter at her cousins quaint bed-and-breakfast on the Texas Gulf Coast goes awry when a guest dies after eating the crab cakes, and not from indigestion!
Kittens Can Kill Review


Animal behaviorist expert Pru Marlowe arrives at a home to settle an unattended kitten until her new mistress can arrive, and is surprised to find the kitten playing quietly on the kitchen floor beside a cooling body.
Leave Tomorrow Behind Review


Stella and Nick's wedding plans are not going as well as they would have liked because of a meddlesome wedding planner, a fiancé who is struggling with his health, a busy 4-H county fair season, and an unknown person bent on killing the competition.
Life Without Parole Review


Kate Conway is producing two shows - one dealing with two inmates in for life and the other following the investors in a new restaurant. When one of the investors is accused of murder, Kate turns to the inmates for help in indentifying the killer.
Locks & Cream Cheese Review


When retired Baltimore police detective Paco LeSoto is called to investigate a locked-room murder, he meets irascible Molly Mesta in this first book of the popular Paco and Molly mysteries.
Maid of Murder Review


India Hayes summer is not starting out well. After all, she is a reluctant bride's maid for the sixth time, the bride's mother is demanding and demeaning, and the bride turns up dead. When India's brother is arrested for the crime, the college librarian and amateur sleuth goes into action.
Many Bloody Returns Review


Editors Charlaine Harris and Toni L. P. Kelner gathered 13 diverse and entertaining stories written by a talented group of authors using the concept of vampires and birthdays.
Miss Julia Stirs Up Trouble Review


Miss Julie steps in when Hazel Marie finds her household in disarray when James breaks his wrist and sprains his ankle, an unwanted family members decides to move in, and the twins continue to grow and thrive, bringing their own set of challenges.
Miss Julia to the Rescue Review


Miss Julia found out Hazel Marie's husband, Mr. Pickens, a private detective, has disappeared. She and her friend Etta Mae go on a road trip in an effort to bring him back.
Mixed Signals Review


PI David Randall and his friend Camden were shocked to find Camden's friend Jared Hunter was brutally stabbed to death just before Christmas. The two work together to find the killer.
Motherhood is Murder Review


When Kate Connolly and her husband join the new-mommy club Roo and You on their dinner cruise on the San Francisco Bay, an unexpected development becomes her next gig as a private investigator.
Mourning Gloria Review


China Bayles finds herself in the midst of a busy weekend when Mike and Brian are out of town, including finding a body and searching for a missing reporter.
Mrs. Jeffries and the Yuletide Weddings


Just as Inspector Witherspoon's staff prepares for the long-awaited wedding of Betsy and Smythe, a murder lands in the Inspector's lap. Fans of Mrs. Jeffries will love this Victorian Yuletide mystery.
Murder at the Book Group Review


When the Murder on Tour hostess for the evening suddenly keels over in the middle of her discussion on using cyanide as a murder weapon, founding member Hazel Rose finds an unexpected number of people who might have wanted to get rid of the speaker.
Murder by Mocha Review


When the Village Blend's beans are used in a new java love potion expected to earn millions of dollars, and someone is willing to kill for the secret formula, Clare Cosi goes into action to prevent further deaths.
Murder in the 11th House Review


Hired by his defense attorney daughter, astrologer-detective David Lowell must find out who is framing his daughter's loud-mouth-bartender client, and why his own life is now in danger.
Murder in the Abstract


When the body of an up-and-coming new artist falls from Dani's 5th floor office window at the Devor Museum during his gala debut, the museum's chief fund-raiser finds herself at the top of the suspect list.
Muzzled Review


Veterinarian Kate Turner makes home visits in the upstate New York's Hudson Valley where she finds an elderly couple murdered in their home and their prize-winning Cavalier King Charles spaniel missing. The next thing she knows someone tries to frame her for the murders.
Nightshade Review


China Bayles and her husband Mike McQuade search for a dangerous killer in this final book of an exciting trilogy regarding the death of China's father.
Now You See It Review


PI David Randall takes time away from searching for a missing diamond bracelet to search for a valuable box tied to Houdini. Unfortunately, he finds a body and much more among the magicians hoping to make it big.
On What Grounds Review


When Clare Cosi returns as manager of The Village Blend after a ten-year absence, she finds her assistant manager unconscious at the bottom of the basement stairs surrounded by coffee grounds. The police say it was an accident, but Clare is not convinced.
Once Upon a Grind Review


Clare and her barristers are preparing for Fairy Tale Week, a yearly Central Park festival in New York City. Clare's co-owner gave her a bag of African beans with unexpected results. They caused Clare to receive strange visions including the ability to find a young woman's body.
Panthers Play for Keeps Review


A service dog trainer taking one of her dogs for a walk came upon a body in the woods creating a panther panic among the residents of the small town.
Piercing the Veil Review


In this paranormal suspense, court reporter and law student Anne Marshall finds herself with an unexpected sidekick as she attempts to prove the defendent in a high profile divorce case is hiding assets in an offshore account.
Plum Deadly - Book Review


Unjustly accused of stealing money from an important client, New York banking executive Maggie Grady returned to North Carolina to help her Aunt Clara with her Pie in the Sky bakery and café, while she also attempts to clear her tarnished name.
Poisoned Ground Review


A small Blue Ridge Mountain, Virginia community is shocked by the murder of a well-known area couple, presumably due to a vicious battle for their land led by a powerful development company.
Postcards from the Dead Review


As scrapbooking shop owner Carmela Bertrend waited her turn to be interviewed by news reporter Kimber Breeze, she was shocked to suddenly find Kimber hanging from the balcony with a rope around her neck.
Retired and on the Rocks Review


Due to her partner's injury, PI Sylvia Price is keeping the office open for clients, dealing with her mother's struggle in finding the right place to live, and grappling with two men who are making it difficult to make a choice.
Roast Mortem Review


When a number of New York neighborhood coffee houses are torched, investigators do not believe the fires are related. Clare Cosi, manager of the Village Blend, believes otherwise and begins her own investigation.
Scones & Bones Review


A search for a missing treasure connected with the infamous pirate Blackbeard leads Theodosia on a quest to stop yet another murder while finding a possible new love interest.
Spanish Dagger Book Review


China Bayles has her hands full with a papermaking workshop, newly found brother who wants to reopen the investigation into their fathers' death, and a body discovered amid yucca plants near the railroad track.
Stake & Eggs Review


The Cackleberry Club owners go into action when a much disliked banker is killed on their property. They have no shortage of possible suspects to check out.
Sweet Tea Revenge Review


The groom is dead, the bride is devastated and angry, and there is a murderer loose in Charleston. Indigo Tea Shop owner Theodosia Browning helps Detective Tidwell sort out the numerous suspects, whether he wants her to or not.
The Bad Always Die Twice Review


1950's actor Rex March died in a fiery plane crash in the California desert. Six month's later his body shows up in the bed of his former lover, and police accuse her of killing him just a few hours before he was found.
The Black Cane Review


Eight elderly women find new life meaning when one of them discovers a young boy hiding in a trash-filled alley, and rescues him from two thugs. They soon find others to help, and the need to keep themselves safe from harm.
The Chocolate Cupid Killings


When chocolate shop manager Lee Woodyard finds her Aunt Nettie standing over the body of a dead detective with the murder weapon in her hand, Lee takes action. Soon the women find even their own husbands are keeping secrets in this delicious whodunit.
The Dogs of Littlefield Review


The town of Littlefield is divided about whether dogs should or should not be on a leash, especially when utilizing a favorite park. When pets start showing up dead, the controversy, and danger, heats up.
The Double Cross Review


Nell and the rest of the Someday Quilts group wonder what they got themselves into when their quilting retreat host ends up dead, and one of their own is the chief suspect.
The Fine Art of Murder Review


Former Police Chief Katherine Sullivan is drawn into a case by her deceased husband's former partner, Nathan Walker. The duo find they must look into past generations before they can focus on who killed the young gallery worker found on an art collector's estate.
The Ghost and Mrs. McClure Review


Penelope had a difficult evening when she hosted her first best-selling author as the new co-manager of a small town bookstore. Not only did she have to deal with his obnoxious entourage, but during his speech the author died after drinking out of a water bottle she had handed him.
The Ghost and the Femme Fatale Review


The grand opening of a renovated old movie house provided the perfect opportunity for the community of Quindicott to hold a noir film festival until a couple of suspicious accidents take their deadly toll.
The Llama of Death Review


Zoo keeper Teddy Bentley must investigate the murder of a local reverend during the Renaissance Faire when her mother is accused of the deed by an incompetent deputy.
The Magician's Daughter Review


Magician Valentine Hill searched for her mother for years, a mother who never gave her any information about her age, place of birth, or who her father was. Her quest to find the truth not only brought her close to death, but also offered a new life if she lived long enough to enjoy it.
The Puffin of Death Review


California zookeeper Theodora Bentley was sent to Iceland to bring back an orphaned polar bear cub, but shortly after she arrived she discovered a body. The unpopular American bird-watcher was shot in the back, and Theodora soon found herself at the top of the suspect list.
The Teaberry Strangler Review


When Theodosia's best friend is murdered before her eyes, the grieving tea shop owner vows to stay out of the investigation. However, circumstances soon cause Theodosia to at least ask a few questions - at her own peril.
The Winemaker Detective Review


The Winemaker Detective is an omnibus that includes Treachery in Bordeaux, Grand Cru Heist, and Nightmare in Burgundy, and is based on a popular hit French television show by the same name. Each story is related to a TV episode created by Jean-Pierre Alaux and Noel Balen.
Tragic Magic Review


As mystery sleuth and scrapbooker extraordinaire Carmela Bertrand and her friend Ava arrive at Medusa Mansion to meet with a client to discuss converting the mansion into a haunted house, they are shocked when said client falls from a tower window in a burst of flames.
Treacherous Tart Review


Maggie Grady and her Aunt Clara are busy enough with their Pie in the Sky bakery as Christmas approaches, but when Aunt Clara's blossoming love life comes to a deadly end, Maggie and her boyfriend Ryan do whatever it takes to clear Clara's name and help local law enforcement find the real killer.
Unleashed Review


Starting a new life in upstate New York, veterinarian Kate Turner settles in and gets to know her clients. Unfortunately, her growing friendship with Claire ends when Claire is murdered. When police arrest a young kennel helper, Kate knows they have the wrong person and vows to find the killer.
Wormwood Review


China heads to a historic Shaker village with a friend for a little R and R, and soak up the history. Instead, she finds herself involved in yet another murder.
Yappy Hour Review


Maggie recently relocated from the East Coast to Pacific Cove when her job ended. She wanted to help take care of her elderly uncle, and she was hired as bookkeeper when a cruise line opened a new port in town. What she didn't expect was to become involved in a murder investigation.
You Cannoli Die Once Review


Although Eve Angelotta and her grandmother often bump heads regarding how to run the elderly woman's Italian restaurant, Maria Pia Angelotta's arrest for murdering her gentleman friend brings out the protective side of her granddaughter in this highly entertaining cozy mystery.
Editor's Picks Articles
Top Ten Articles
Previous Features
Site Map
Follow @MysteryBooksEd
Tweet
Content copyright © 2018 by . All rights reserved.
This content was written by . If you wish to use this content in any manner, you need written permission.
Contact Edie Dykeman for details.