I survived ABC Super Soap Weekend!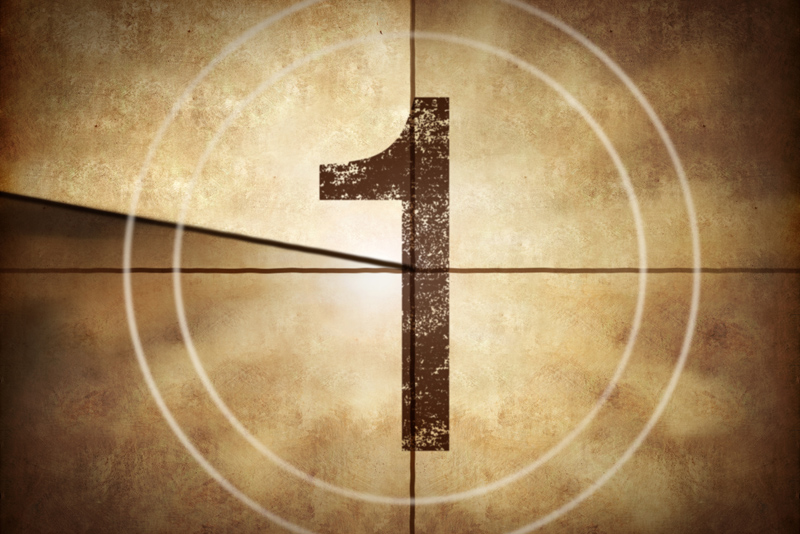 "I survived ABC Super Soap Weekend!" is what the t-shirts should have read. Oh, I'd been to fan conventions before, but there was something different about this one. My many years of attending sci-fi conventions didn't fully prepare me for the ferocity that soap opera fans would show when you stood between them and their favorite star.
But I did survive, albeit with a few bruises and sore toes. And part of this was due to strategy. Having attended Star Wars Weekends at Walt Disney World's MGM Studios this spring, I had an idea of how they would lay out the events. I also consulted the online schedule, determining who was going to be where. It was like a general planning out his wave of attack.
The days actually started way before I got there, with dedicated fans arriving as early as 5am to line up for the tickets that would allow them to get an autograph. In a new move, Disney decided to do away with general wristbands, opting to adapt their FastPass ride system to spit out the magical tickets. But in talking with fans who had been at the park early, it seemed even that plan was wrought with problems. Herded into the park, it was an all-out frenzy as some women pushed and shoved their way into higher positions in line in order to assure they would be one of the lucky ones to get a ticket. I had already decided beforehand that I was there to capture the day on film, not to get autographs, so I was spared from that free-for-all.
I arrived at the park around 11am, and immediately headed for the autograph booths around the lagoon. I first encountered One Life To Live's Melissa Archer (Natalie) and Trevor St. John (Walker/Todd) who were cheerfully signing for the well-behaved crowd of fans. The third booth, however, was a madhouse. In the eye of the storm stood All My Children's Jacob Young (JR). Surrounding him about 50 screaming women all trying to break down the barricade to get at him. I spotted an opening, snapped off a few photos and rode the swell of the crowd back out to safety.
OK, so I was getting my sea legs on how this ship would rock. A glance at my watch and I departed for the parade route in time for the 12:15 motorcade. First up, was veteran actor Walt Willey (Jackson) of All My Children, who rode by smiling and cheerfully waving to his many fans. Behind him, and the only other car in the motorcade, was his costar and Grande Dame of daytime TV, Susan Lucci (Erica). Looking vibrant in a red sleeveless sheath dress, she looked like a queen waving to her many eager subjects.
The motorcade proceeded up to the stage in front of the Sorcerer's Hat for a Q&A session with Walt and Susan, but realizing there was no way I could make it through the crowd for more photos, I decided to lay in wait for Susan at her next stop, the autograph booth. I waited 45 minutes, but my persistence paid off when I was the first photographer in line when she came up to the booth area. After snapping over 30 photos, I decided to head off to my next stop, turned around, and froze. There in front of me was a throng about five or six persons deep. I quickly realized that a simple "excuse me" wasn't going to get me anywhere. "If anyone wants my photo spot, you'll have to let me out!" I yelled. The crowd parted like the Red Sea and I moved through before anyone changed their minds.
Once through, I took a look back and distracted, ran into Tuc Watkins (David)...literally. As our bodies absorbed the blow, he grabbed my arms, kissed me on the cheek and said, "Always a pleasure to run into such a beautiful lady." I was sure the impact had affected his sight, but I didn't argue. I was tempted to follow him to the empty booth behind me where he was headed, late for his autograph session. However, a glance at my watch reminded me I needed to hurry if I was to make the rest of the booths before this session was over.
I rushed past Star Tours, rounded the bend into the New York City backlot area and spotted my next target--the uber-hunky Ingo Rademacher (Jax) from General Hospital. There was no way I could penetrate the sea of women directly in front of his booth, so I stood off to the side, raised myself up on tiptoe and held the camera above my head for the shot. Ingo thought that was hilarious and started laughing. I stuck my tongue out at him, which made him laugh again before he turned his attention to the next fan in line.
Whirling around, I spotted another General Hospital castmember, Wally Kurth [Ned]. I had been a fan since his Days of Our Lives stint many years ago, but I was puzzled since his session was supposed to have ended 20 minutes earlier. Ah, the Soap Gods were smiling on me long enough to hold him until I could get there for a few photos and a quick kiss on the cheek.
Now I was down to the last fifteen minutes of the current autograph session, so I went into paparazzi mode. Caught in my wake were All My Children's Cameron Mathison (Ryan) and Eva La Rue (Maria), as well as One Life To Live's Kathy Brier (Marcie) and Linda Dano (Rae)--though I was more excited to see Linda from her work on Another World.
My trail of photos led me back to the parade route, just in time for the 2:45pm One Life To Live parade. I grabbed an open spot by the popcorn vendor and waited. First car in the motorcade contained Kamar de los Reyes (Antonio) with Minnie by his side. Next came Michael Easton (John), who had just joined the show from his recent stint in the now defunct Port Charles as the vampire Caleb. The final car held Melissa Archer and Tuc Watkins, who upon spotting me, yelled "Hello again!" as they rode by.
My main target for the day was Michael Easton, though, and as he headed up to the stage, I opted to apply my tactics for Susan Lucci to him and headed straight for his booth to await his arrival. About 20 minutes later, I heard the screams announcing his arrival to the booth area. Surprisingly, instead of beelining for the booth, he took the time to shake hands with the people up front. I started playing in my mind things I wanted to say for when it was my turn--how I was really there not for his soap work, but for his work on such sci-fi series as Mutant X and Total Recall 2070 (yup, that's me--mild soap fan, rabid sci-fi fan). But as he reached for my hand, I made the mistake of gazing into his eyes...and instantly forgot everything I was going to say. TV just doesn't do justice to the pale blue of his piercing eyes.
And like that, he was gone. But his mere touch of my hand was enough to infuriate the women standing directly behind me, and they proceeded to try to jostle me out of my spot. When that didn't work, they tried leaning into me, using the barricade to cut off my breathing. I could have gotten angry, but instead found myself amused that these women were so fanatical about Michael that they would injure someone to get at him. They then tried to get his attention by calling to him...with his characters' names. I'm thinking if you're that much of a fan, shouldn't you at least know his real name? He steadfastly ignored all the character calls, prompting the woman directly behind me to yell, "Hey what's your name! Show us your eyes or your a** so I can take a picture!" If that isn't classy, I don't know what is. He also ignored that catcall, so I waited a minute and yelled, "Hey Michael!" When he looked at me, I winked and he smiled boldly at me--which of course led me to be on the receiving end of a few elbow jabs from the aforementioned "fans". I wisely decided to leave before I suffered further bodily harm.
Heading for the exit, I noticed people lining up along the parade route and decided I could stay for one more motorcade. Jackpot--it was the General Hospital motorcade with Ingo and Wally. Wally passed by first, and I was amazed again by all the women screaming for him by his character name. I yelled, "Hey Wally!" and was rewarded with a quick smile and wave. Ending the parade was Ingo, sandwiched in-between Chip and Dale. When I caught his eye, I stood up on tiptoe, raised the camera and stuck my tongue out at him. He made the connection with our previous encounter and started laughing and waving at me.
By the time the motorcade had reached the stage, I had already left the park. On the tram back to my car, I reflected on the day and I'd like to impart some tips for those of you planning to attend an event like this in the future.
1] Wear good walking shoes and comfortable clothes. You may look good in the tight clothing and heels, but your fashion points won't mean anything when you get home with swollen feet feeling hot, tired and stinky.
2] Remember, you're not the only one there to see "fill in the name". Yes, you may have paid a lot of money to be there, but so did everyone else. Common sense and basic courtesy to each other goes a long way.
3] If you really are a fan, take the time to learn the person's name. If you can't differentiate between the character and the real person, maybe you should watch less TV.
4] Repeat after me...strollers are not weapons. Do not look right at me and then aim your stroller at my feet to get me to move. Anyone who puts their children in harm's way like that just to advance through a crowd shouldn't bring said child with them to an event like this. And in keeping with this thought, if you really accidentally run over someone's foot with the stroller, take a few seconds to apologize. It can really go a long way to smooth ruffled feathers.
5] Finally, remember above all else, you came here to have fun. If you're finding yourself getting angry, anxious or antagonistic, you're taking the whole event way too seriously. Step back, take a deep breath and try to enjoy the experience.
I know I did.
You Should Also Read:
ABC Daytime
SoapNet


Editor's Picks Articles
Top Ten Articles
Previous Features
Site Map





Content copyright © 2022 by Michelle Snow. All rights reserved.
This content was written by Michelle Snow. If you wish to use this content in any manner, you need written permission. Contact Trina Boice for details.