Adhesives for Paper Crafts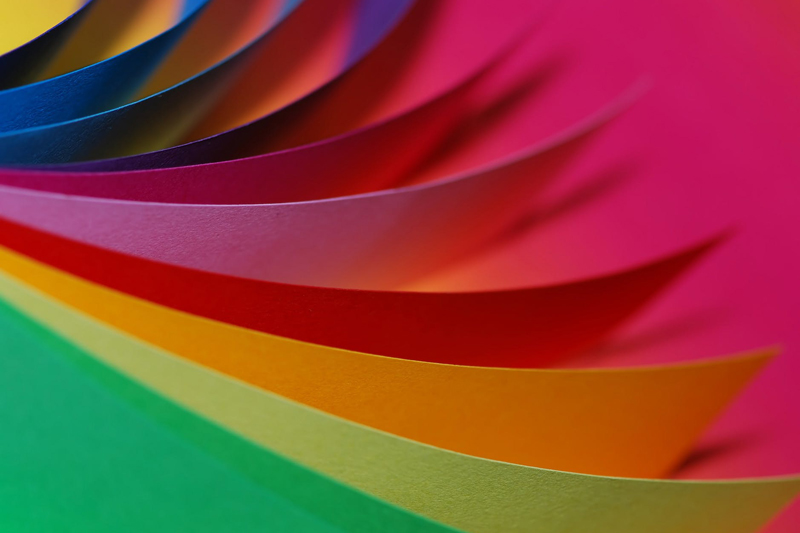 Adhesives are one of the basic tools of paper crafting. Using the right adhesive helps to ensure that your project turns out the way you want it to. Here are some common adhesives and their uses.

Wheat paste, starch paste or flour and water paste is made from plants. It's great for sticking paper and light cardstock, and is used for papier mache and bookmaking.

A glue stick is a non-liquid adhesive for sticking paper and cardstock. It comes in a push-up dispenser that makes it easy to apply, keeping it mess-free. Great for kids' use and for paper crafting on the go.

PVA or white glue is popular adhesive that dries clear and works well with paper, cardboard, and porous materials like wood or polystyrene foam.

Clear glue is another liquid glue that's good for paper and cardstock.

Hot glue is a clear or translucent adhesive that comes in sticks which are melted in and applied with a glue gun. This is great for sticking bulky objects like fabric flowers, beads, or shells. Hot glue can be messy though, and can cause burns if you're not careful.

Multipurpose household cement like Duco Cement is a clear, strong adhesive that can be used to stick paper, cardboard, wood, plastic, metal, glass, ceramics - a good alternative to hot glue. The downside is that it's an eye irritant, gives off fumes and is extremely flammable, so work in a well ventilated area away from heat and open flames.

Instant glue is more popularly known as Super Glue, Krazy Glue, or Mighty Bond. As the names imply, this glue sticks just about anything almost instantly, and is best used when a very strong bond is needed. Be forewarned: even just a small amount can bond your skin, so exercise care when handling this. Also make sure to use this in a well-ventilated area.

Rubber cement is contact glue. Apply it to the surfaces to be joined, wait awhile for the glue to become tacky, then press the surfaces together. Rubber cement works for cardboard, paper, and wood, but not certain plastics or polystyrene foam because the glue can melt it. Rubber cement gives off fumes, so use it in a well ventilated area.

Gel medium is an acrylic-based material which acts as an adhesive for paper and small objects, as a sealant for collage and decoupage, and as an extender for acrylic paints to slow drying and to add texture. Use this if you're into altered art.

Dimensional glaze is a liquid finish that that dries raised, clear and glossy, adding a nice embossed effect to designs. It also acts as an adhesive for charms, beads, and glass accents, to name a few.

Glue Dots is the brand name of double-sided dots of glue that come in rolls or sheets. This strong glue is used in scrapbooking and cardmaking to stick embellishments or other small objects. Glue dots are an alternative to hot glue and double-sided tape because they instantly stick things together and aren't messy.

Double-sided tape is sticky on both sides and is used for paper, cardstock, cardboard, and ribbon - practically anything flat. Double-sided foam tape is used to add dimension to projects so that the attached object is raised above the background.

A tape (or glue) roller or runner is a roll of adhesive that comes in a dispenser. A strip of adhesive is applied by running the dispenser over the surface to be glued.

Spray adhesives come in pressurized cans and are either permanent or repositionable. These are useful for quickly applying an even coat of adhesive over a large area. Be sure to use them in a well ventilated area away from heat and open flame.

The Xyron Sticker Maker and Create-a-Sticker are handy devices to apply an even coat of adhesive to objects ranging from 1 inch to 5 inches wide and up to 1/16 inch thick. They're also great for vellum, intricately cut paper, and ribbon.

You Should Also Read:
Xyron Create-A-Sticker 150 X - Product Review


Related Articles
Editor's Picks Articles
Top Ten Articles
Previous Features
Site Map





Content copyright © 2023 by Mia C. Goloy. All rights reserved.
This content was written by Mia C. Goloy. If you wish to use this content in any manner, you need written permission. Contact Mia C. Goloy for details.