How To Deal With Holiday Stress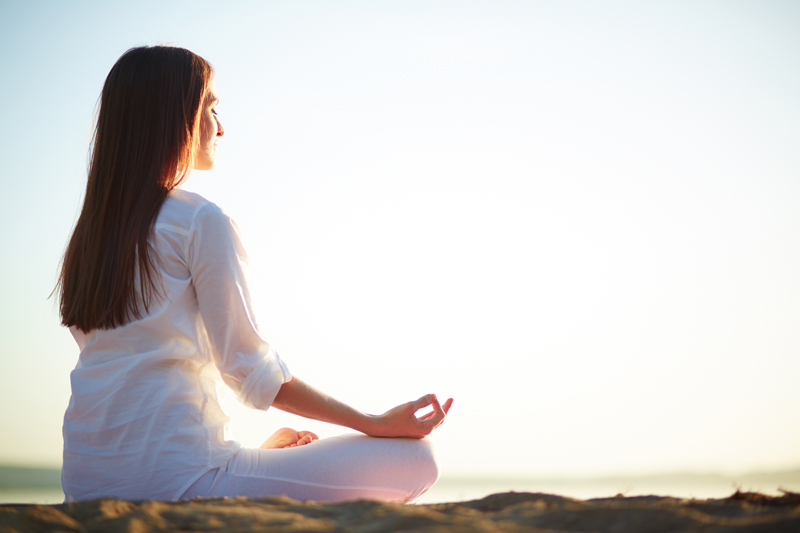 The days are shorter, the weather colder and the holiday countdown begins. The malls are filled with beautiful decorations. Music and fragrances combine to set the holiday spirit. Outside, chestnuts are roasting over an open fire, so why do we feel anxious and a bit wistful?
SAD
During Christmas and Chanukah daylight is decreased. Some of us are prone to Seasonal Affective Disorder and need to get out into natural light even for a short time to counteract depression. Although the days are shorter, we tend to ignore our natural rhythms to wind down in the darkness, go to bed earlier. Technology provides the ability to override our biorhythms at an emotional cost: stress. The solution involves increasing our sunlight exposure, getting more rest and sensing fatigue because of darkness and cold weather.
Unrealistic Expectations
We have unrealistic expectations for the holidays. Hollywood and songs have conjured up images of a traditional happy holiday dinner with our loved ones. However, because of fantasy, the holidays don't stand a chance! By lowering our expectations we are able to see realistically. Whatever benefit arises, becomes a bonus. We stop comparing what once existed in the past, or what we once were, to what is in the here and now. All that matters is the moment.
With this in mind, de-stressing can be facilitated by writing a different holiday list: the things we appreciate and the things we used to appreciate. We would then change our perception: Is the cup half full or half empty?
Materialism
The economics of the holidays can overwhelm us. Materialism gets confused with an expression of love. Parents pay a premium for the hot new toys, often wrestling another parent to the ground for the last one in the store. I know people who take out loans for Christmas! This year has been riddled with layoffs and an economic decline. The solution is basic: Buy or create a beautiful card with an individualized message and give a special coupon as a gift. For example your coupon might read: To be redeemed for a candle light dinner in my house, or for a picnic in the country, or a gift of patience where I will not lose my temper, or to a night out with the boys, or having the dishes washed and the kitchen cleaned on three separate occasions. Gifts can be naturally appropriate. For example, create a basket incorporating the five senses. Strip away ostentation to reveal the "soul" inherent in the gift. Have fun brainstorming ideas.
Get Physical
To combat holiday stress, eat healthy and exercise. Sugar and white processed foods will cause you to cycle up and down as well as deplete your immune system. Bolster your energy levels by eating a balanced diet, drinking plenty of water and reducing caffeine and alcohol intake. Then make sure to do some physical exercise everyday. You do not have to lift weights in a gym, although that is certainly desirable to combat osteoporosis and build strength. You do not have to take an aerobics class, run on a treadmill or use a stair climber, although that is certainly heart smart. Exercise can be accomplished as simply as parking your car farther away from your destination and walking; using stairs instead of elevators and escalators and keep moving. And if you feel stressed about not being able to control your appetite at holiday parties, eat fruit and drink water before you go out!
Time Pressures
Don't surrender to the last minute shopping stampede. Give yourself plenty of time to run errands. Deadlines are just that – dead lines. Time is subjective. To create more time and space start meditating five minutes daily. You will create a restful awareness, feeling as though you experienced a vacation. As you meditate, breathe in and out rhythmically bringing attention to your breath. Observe your thoughts float. An image, a word or a sound might appear providing a clue for your feelings, or you might dream about it later. Enjoy the journey.
---
Debbie Mandel, MA is the author of
Turn On Your Inner Light: Fitness for Body, Mind and Soul,
a stress-reduction specialist, motivational speaker, a personal trainer and mind/body lecturer at Southampton College. She is the host of the weekly Turn On Your Inner Light Show on WLIE 540AM in New York City , produces a weekly wellness newsletter, and has been featured on radio/ TV and print media. To learn more visit:
www.turnonyourinnerlight.com


Editor's Picks Articles
Top Ten Articles
Previous Features
Site Map





Content copyright © 2023 by Debbie Mandel. All rights reserved.
This content was written by Debbie Mandel. If you wish to use this content in any manner, you need written permission. Contact Debbie Mandel for details.