Get Rid of Stress By Learning How to Say No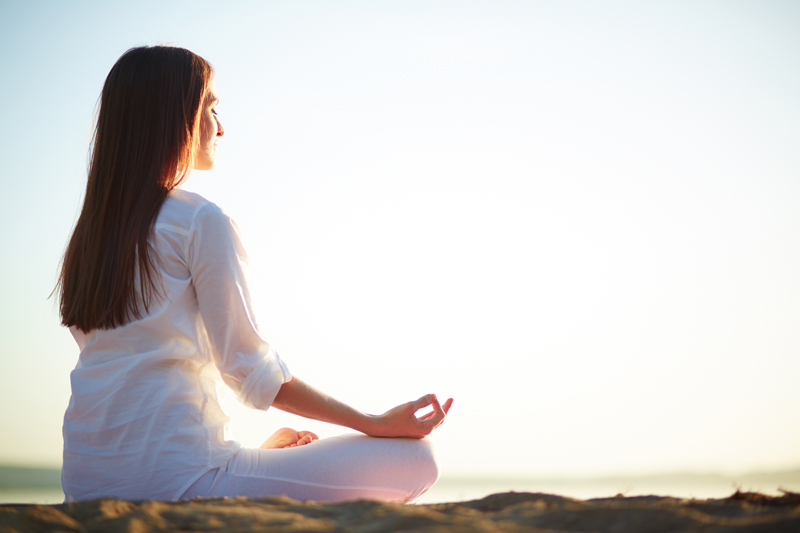 Emotional and physical well being depend on the balance between giving and receiving. Both the Jewish mystical work, the Kabbalah, and the Dali Lama's Book of Transformations assert the same principle: Each one of us needs to establish a balance between giving and receiving. Easier said than done for women who throughout the ages have been ascribed the role of caretakers and nurturers! The balance scale has always been tipped towards the word,
yes
. Many women literally become sick and tired before they can say, the word
no
. When we do not honor our true feelings, or suppress them, we become ill. Our disease usually symbolizes the underlying emotional condition that we are blocking out. That is why chronic fatigue syndrome occurs predominantly among women.
Do You Say Yes When You Mean No?
Then why do women say,
yes
, when they mean
no
? The good little girl syndrome, the accommodating woman, the need to be perfect, indicate that a woman needs validation and is afraid that she won't be liked by her significant other, her boss, her children and her friends. However, it is a healthy sign of self-esteem, creativity and accomplishment to say
no!
In order to regain her balance, the good little girl needs to live more on the edge. No great contribution was ever made through conformity.
Listen to Your Intuition
If we intuit that something is wrong, or that we are too busy to attend to everything superficially, we must not suppress our feelings, the inner voice that changes our wording from should to could. How much better to say, "I choose to do it", or "I choose not to do it!" If your schedule becomes overwhelming and burdensome, saying no helps you to prioritize and select the duties, projects and activities that you will focus on and accomplish with profundity. When you are distracted by too many tasks, the first question you need to ask yourself is, "What am I distracting myself from facing? What am I running away from?" Carl Jung explained that the hardest person to confront is the self; also the hardest person to have compassion for is the self. In fact, we have more compassion for our pets than we do for ourselves!
Become Self-ish
Let us become self-ish and not self-conscious. When we don't establish our boundaries, we become overworked, anxious, numb and tired. Those people who depend on us suffer and soon everything seems to fall apart in our lives. Let us insist on doing things at our own pace and to speak on our own behalf. We can delegate much more than we think we can. We can be assertive, without being aggressive, in revealing the true inner self.
There is a difference between the end of the day fatigue from a job that is satisfying and the end of the day fatigue resulting from being boxed in a limiting mindset, job or relationship. By recognizing this difference we can intuit when to stay and when to walk away. However, sometimes we cannot walk away or control what happens to us, but we can control our perception. Some people let defeat ruin them; others let victory ruin them. It is neither the win nor the loss that makes you triumphant, only your feelings about yourself!
---
Debbie Mandel, MA is the author of
Turn On Your Inner Light: Fitness for Body, Mind and Soul,
a stress-reduction specialist, motivational speaker, a personal trainer and mind/body lecturer at Southampton College. She is the host of the weekly Turn On Your Inner Light Show on WLIE 540AM in New York City , produces a weekly wellness newsletter, and has been featured on radio/ TV and print media. To learn more visit:
www.turnonyourinnerlight.com


Editor's Picks Articles
Top Ten Articles
Previous Features
Site Map





Content copyright © 2019 by Debbie Mandel. All rights reserved.
This content was written by Debbie Mandel. If you wish to use this content in any manner, you need written permission. Contact Debbie Mandel for details.