Third instalment of interview with Rose Perry of ANTI-HERO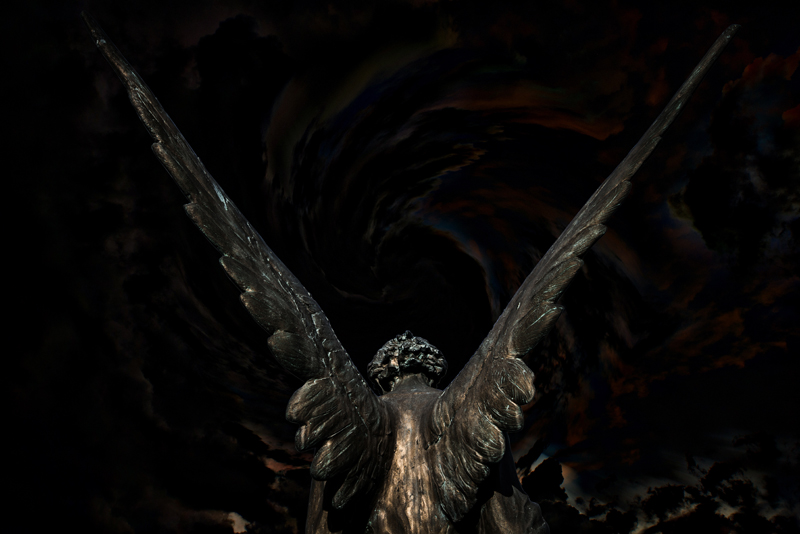 Morley Seaver: What were some of the first songs that came out when you were writing the record?

Rose Perry: Oh wow, thinking back...laughs...it seems so long ago. To be honest a lot of the songs that I actually wrote were kinda inspired back in my early teens and I just kinda put the whole pieces of the puzzle together when we first formed the band. So a lot of the inspiration came from an earlier time but the songwriting didn't come out till we formed this band. I think one of the first songs that I did write was "Unpretty" and that's entirely based on the experiences that I actually had working in the modelling industry. I think that was the first one.

Morley Seaver: In your bio it says you have a background in opera and classical music. What is your actual experience and do you use any of that training in the format that you're working with now?

Rose Perry: Um, I do in the sense that I don't sing improperly. I don't want to ruin my voice by the time I reach 35 and lose half my range. I don't want vocal nodes growing on my chords, you know? So I definitely try to maintain proper singing style. You know with a bit of a rock edge and rock attitude and I think if I didn't have that training I wouldn't be able to do that.

Morley Seaver: You list Veruca Salt, Madonna and Alanis as role models. What is it about them particularly that inspires you?

Rose Perry: Veruca Salt is the reason I got into rock music really in the first place and the reason I actually ended up joining my very first band. From the moment I saw the music video for "Volcano Girls" on TV, and they're jumping around on these bungee cords and they're rocking out, I thought it was the coolest thing ever. (laughs) Like I saw Louise Post and said "That's gotta be me some day." I was overwhelmed by how awesome it was, you know? And prior to that, I really don't think women rocked with the same degree of exposure as male fronted bands do. So prior to that I really didn't have many outlets I suppose you could say, where I saw a lot of female-fronted bands. Obviously there's the role models. The pioneers like Joan Jett and Pat Benatar, but I mean like the dual female fronted thing with the different song writing influences coming together. I feel they created the perfect chemistry between them and I just think they had talent that really is hard to come by these days. In terms of Madonna, she's a genius. She knows how to market herself. She knows how to make money. She knows exactly what she's doing and she gives people exactly what she wants. I think that, out of any woman who's ever made it in the music industry, she's going to be one that's going to be remembered for generations to come, hands down.
Then lastly, Alanis; she's probably been my biggest vocal influence which is funny because no one ever compares my vocals to Alanis which I find really, really ridiculous because I think I sound a lot like her. I definitely hear a lot of myself in how she sings because she really helped me kinda develop my rock style when I was making the transition going from opera to rock so from a vocal perspective and a from lyrical perspective because she's very realistic with her stuff, she doesn't sugar coat it and she doesn't really talk in metaphors, she just gets to the point, I'm the same sorta way. I want people to understand what I'm talking about.

Morley Seaver: You were on the Warped Tour this year for the second time. What did it go down this year?

Rose Perry: That was awesome, you know? What can you really say about Warped Tour that hasn't been said? (laughs) It's a privilege and it's a great experience and you know we're really lucky that not only did we get to do it once, but we got to do it twice and that's great exposure and we absolutely love it.

See the link below for the final instalment of the interview with Rose Perry of ANTI-HERO.
You Should Also Read:
4th instalment of the interview with Rose Perry
Official ANTI-HERO site


Related Articles
Editor's Picks Articles
Top Ten Articles
Previous Features
Site Map





Content copyright © 2022 by Morley Seaver. All rights reserved.
This content was written by Morley Seaver. If you wish to use this content in any manner, you need written permission. Contact Morley Seaver for details.