Are Your Children Shopping Addicts? Here's How to Get Back to Basics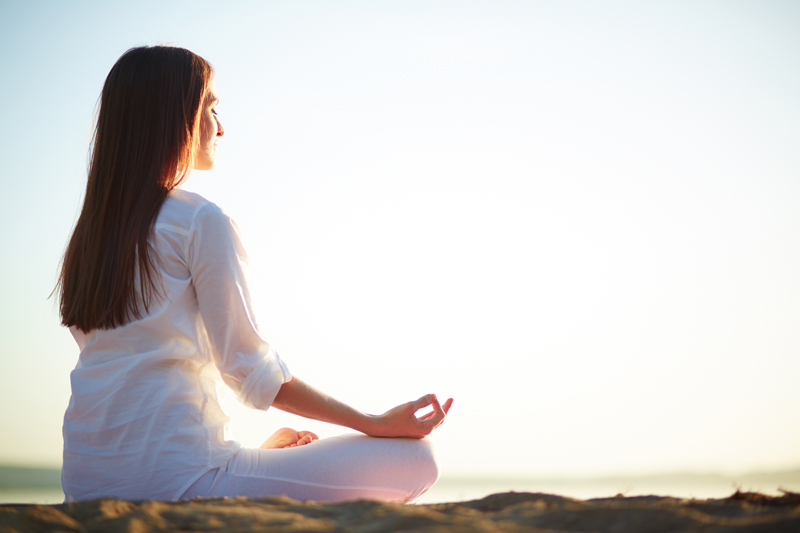 "I want a
Louis Vuitton
bag," "I need
Seven
jeans. I don't care if they cost $165, all the girls have them!" "Tomorrow is class picture day and I need to have my hair and makeup done - professionally." This upscale spending phenomenon is the product of the an expanded frame of reference as our children's compare themselves to their affluent TV friends as well as Hollywood celebrities instead of just the Joneses. What children want has become their "basic necessity". All over the United States middle class parents are surrendering to the unreasonable demands of their terrorist children. However, everyone knows that giving into terrorists rarely works; in fact, it just increases their appetite for more.
Parents, don't be afraid to take back your power! Children are blatantly letting you know that they are experiencing self-doubts and fears. Nudge them past their negativities and insecurities to emerge from the cocoon into the light of their empowerment. Here are eight tips to invest in your children's good values and self-worth:
Set limitations in your household. For example, one of my daughter's teenage friends bought thirty pairs of new shoes. The issue is not if a family can afford these shoes. Parents need to set limits. You wouldn't let your daughter eat a whole ice-cream pie in one sitting. She would become ill. Possessing thirty pairs of shoes will make her spiritually bankrupt. Instead set-up a reasonable yearly budget amenable to both and divide into four seasons. This budget includes party clothes and special occasions. Then stick to it! Your children will not and should not be able to afford the lifestyles of the rich and famous. Instead, they will scale down their wish list to affordable quantities and brands. Children will reason: "I can't afford this, but I can afford that…" Life is about learning to make wise choices.

Have your children earn some money for extra frills. They could work at home for you, not necessarily outside the home, although baby sitting and tutoring younger students are possible sources of income outside the home. Get back to the Puritan ethic of you reap what you sow.

There's strength in numbers. Get together with other parents and strategize about unanimous enforcement. You will need a support group. Also, when parental guidelines form the moral majority, children will feel less pressure from their friends who will also be restricted.

Speak to guidance counselors at school. Perhaps, teachers can reinforce the message you are trying to convey at home. Maybe the PTA can begin the process by recommending school uniforms.

Get to the root cause of this shopping frenzy. We adults know that when we shop all the time, it is a sure sign that our hearts are empty. Your children are blatantly telling you that they feel empty inside, that they need artificial stimulation because they are hungry—hungry for you, the strong family unit. Talk to them more. Do activities together (not shopping). Make sure to have a family dinner hour to listen to them- try to listen more and only speak unless asked to. The best gift is yourself and your time.

Do volunteer work with your children. Let them see the internal side of life, not merely the external, and how they can make a positive contribution. Visit nursing homes, participate in Big Brother or Big Sister programs, ladle out food in soup kitchens, dole out toys in pediatric wards, etc. Your children will see themselves beautifully reflected in grateful eyes. Note: Your children will receive more love in return when they volunteer to serve those who are in need.

Exercise with your children. Exercising will help children get rid of stress, raise their endorphins and make them happier. Team sports, dance classes, aerobics, weightlifting, or martial arts classes will raise their self-esteem. They will feel empowered by their core strength, focus and flexibility, rather than by materialistic labels.

Encourage your children's creative expression through writing, painting, music, sculpting, carving, cooking, etc. Original thinking will encourage children to become nonconformists, take the road less traveled by and therefore not need the validation of looking like everyone else. Fashion is an expression of personal style; Encourage your children to develop their individual style.

---

Debbie Mandel, MA is the author of Turn On Your Inner Light: Fitness for Body, Mind and Soul, a stress-reduction specialist, motivational speaker, a personal trainer and mind/body lecturer at Southampton College. She is the host of the weekly Turn On Your Inner Light Show on WLIE 540AM in New York City , produces a weekly wellness newsletter, and has been featured on radio/ TV and print media. To learn more visit: www.turnonyourinnerlight.com



Editor's Picks Articles
Top Ten Articles
Previous Features
Site Map





Content copyright © 2019 by Debbie Mandel. All rights reserved.
This content was written by Debbie Mandel. If you wish to use this content in any manner, you need written permission. Contact Debbie Mandel for details.