Subscribe to the Irish Culture Newsletter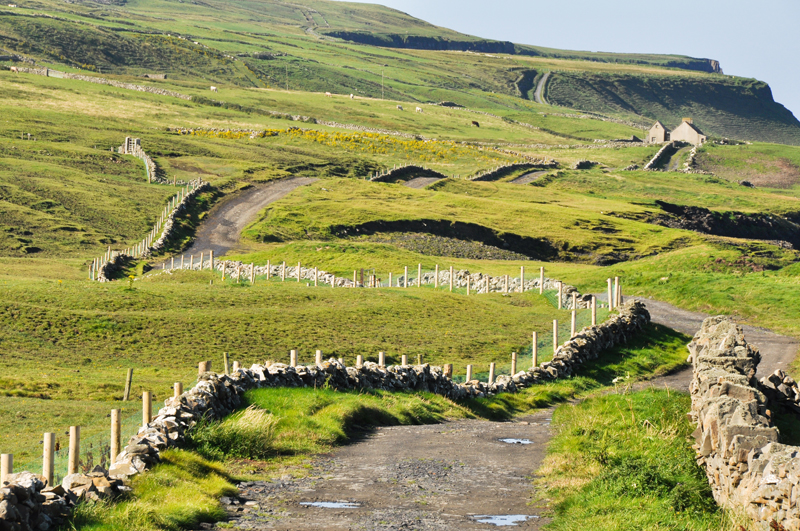 Learn more about Ireland, its heritage, music, landscapes, and legends. Sign up for the Irish Culture Newsletter to get your news delivered right to your inbox. No matter where you are, come join us here at BellaOnline's Irish Culture site. The craic will be mighty.

Ireland is an iconic land, and while it is the ancestral home of so many people throughout the world, it has moved past the memories of the emigrants who started clans in new worlds. Ireland enjoyed a terrific and much-delayed renaissance before the world economy staggered, so the contemporary face of young Ireland is one of the most modern in the world. It is part of the EU; but it may again find that it's tourist income and Mammy's B&B that will save the ranch. It's tough times in Ireland now, but the Irish are nothing if not resilient, and there's no doubt that everything will sort itself out, if for no other reason that Ireland is a country of young, educated people who have had a taste of success.

Thinking about Ireland? Do you wonder what all the hype is about? The Irish culture is about more than St. Patrick's Day and green beer. The heartbeat of the Irish people beats to its own quirky rhythm, and if you'd like to learn more about that mystical green isle, sign up for weekly infusions of green.

It is an interesting time in Ireland. Though ready cash may be a problem in this year of Our Lord 2009, the past 10 or 15 years have seen incredible projects completed. Social programs, education, sports, infrastructure, all designed to make for a better Ireland. In the arts alone, there has been an explosion of creativity. Paintings, photographs, plays, films, music, and so much more...pottery...Ireland has an abundance of talent with boundless creativity. Sports: Irish people love their sports. Rugby, horse-racing, golf, whatever your fancy, we'll have a word.

Keep up with the news about Ireland, recipes, book and record reviews, and the musings of the many friends who visit and have a cuppa in our forum. You're always welcome. Remember this: Ireland has always been green. It's about time the world decided to get on board!


Related Articles
Editor's Picks Articles
Top Ten Articles
Previous Features
Site Map





Content copyright © 2022 by Mary Ellen Sweeney. All rights reserved.
This content was written by Mary Ellen Sweeney. If you wish to use this content in any manner, you need written permission. Contact Bee Smith for details.